Welcome back.
Aston Villa will face Carlisle United, Sunderland and Fleetwood Town in Group A of the EFL Trophy this season. We debuted our Under-21 side in this competition last season with defeats to Tranmere Rovers and Salford City. While our final game against Bury had to be cancelled due to Bury's expulsion from league football. I'm sure Villa fans will be keeping a keen eye on this season's campaign with the likes of Louie Barry, Jacob Ramsey and Carney Chukwuemeka all set to feature in what appears to be testing games away to League One and Two opposition.
---
Academy Recruitment.
We can now add to that list of exciting talent – Ben Chrisene, the 16 year old midfielder joins from Exeter City.
Aston Villa have been very professional and fair in their dealings and we, as a club, would like to acknowledge that.

Juilian Tagg – Exeter City Chairman.
He's a very talented youngster who we are very pleased to have at the club.

I would like to thank the owners, board & CEO for their support in bringing in talent like Ben's to Aston Villa and for their ongoing backing for a thriving and successful academy.

Mark Harrison.
Rumours are we've beaten the likes of Bayern, Chelsea and Liverpool for his signature, with both Klopp and Lampard expressing a personal interest for the midfielder. For me, it's the attached quotes that are filling me with great excitement, our professionalism during negotiations, and also the support offered for Mark Harrison's rebuild of our academy lends further evidence of our board's vision in building a world-class organisation.
---
Fixtures Released.
First up, Manchester City away! Actually, scrap that, we're sitting out the first round of fixtures due to city's run to the Champions League Semi-Final. So our opener is the repeat of the fixture that kicked off project restart – Sheffield Utd at Villa Park, I'm sure Chris Wilder will personally check Hawk-Eye is switched on this time around.
On a personal level, it feels a bit of an anti-climax due to the fact we're still in limbo when we'll be able to return to B6. It's hard to look forward to our opening home game or taking on holders Liverpool early October knowing we're not going to be there to cheer them on.
For me going to the villa is a release from day to day life, somewhere regardless of form or opposition you're buzzing for the game and the drama that will unfold over the next 90 minutes. Being part of an atmosphere and releasing any tension that has built up over a busy working week is what it's all about. Albeit last season it was more unleashing against a VAR decision than a goal in our favour, nevertheless we're all addicted to it and it's left a huge void in our lives.
---
Training Camp – Wales.
Training Camp starts in Wales, the club release some brilliant images of the squad with Tom Heaton back in training and a certain Jack Grealish smashing the ball in the back of the net, things you love to see eh? Erm and how good does the training gear look as well. Then, on social media circulates Henri Lansbury Aston Villa career in a nutshell: The (failed ha ha) Bucket Challenge, see for yourself below. The club's coverage of the camp ends with Michelle Owen's in-depth interview with Dean Smith – he comes across so calm, measured and strategic, he really is working hard to grow as a premier league football manager not just for his own personal benefit, but solely for the benefit of Aston Villa Football Club.
---
Away Kit.
3pm 21/08:The Away Kit DROPS! It's a beauty and our podcast founder and host Luke Robinson orders within minutes of its release. And yes, with the premier league badges of course! I do really like this shirt, coupled with the home and the training gear I think Kappa have done a decent job this season.
---
Meltdown.
Gareth Southgate sends Villa Twitter into complete meltdown and rightly so, having not selected Jack Grealish for the upcoming Nations League games. What more does our captain have to do? Yes, his form wasn't great after lockdown but he turned up when we needed him most. Yes, it took him a while to get going at the start of the season but when he did his form was terrific from October through to February. He'll be the first to admit his game can improve and I believe next season in a settled position he will, but my god there's a place for him in that squad, regardless of what position Gareth see's him in.
---
Friendlies Begin.
Villa ended their training camp with a couple of friendlies against Bristol City ( two 60-minute games) and Wycombe Wanderers, finishing 1-0, 0-1 and 5-2 respectively.
---
Grealish Call-Up.
Jack Grealish is called up to the England squad – finally! The only ITK account worth following on twitter, John Percy, delivers the news our captain fully deserves. Go make your mark Jack!
---
Barry Hangs Up His Boots.
Gareth Barry calls time on his playing career. During his spell at Aston Villa, he amassed 441 appearances scoring 52 goals, making his debut as a 17-year-old for the club in a 3-1 win against Sheffield Wednesday in 1998. What a brilliant servant and elegant player he was for us for over a decade, starting his career as a central defender, moving to left-back then left wing before making the central midfield position his own. Unfortunately, it all ended slightly sour with us villa fans after trying to engineer a move to Liverpool, stripped of the captaincy then transferring to Manchester City a season later. As the years passed he was always respectful when facing us and personally, I'd rather look back and remember him for the good times. Enjoy retirement Gareth.
---
Cash Signs.
Matty Cash becomes our long-awaited first signing of the summer, maybe slightly unexpected given his position is right back but certainly a great addition to the squad, and someone you feel Dean Smith is excited to coach and improve. He fits our young and hungry philosophy excellently.
---
Friendly at The Emirates.
Friendly number no3, and it's 3 goals past Arsenal at the Emirates Stadium. We come away with 2-3 result, with fan favourite Douglas Luiz scoring the opener and Jacob Ramsay sealing the victory with a brace.
---
Grealish makes England debut.
Grealish – 17, 14 minutes, yes unbelievably only 14 minutes in a game screaming out for some creative inspiration, instantly Jack picks the ball up and drives at the Denmark defence attracting 4 or 5 opposition players to him. Jack goes on to create more open play chances than any other player on the night. Think I can speak for all Villa fans and say that we're immensely proud of Jack winning his first cap – one of our own, living our dream. How many more he'll win under Southgate's tenure is a question we'll leave for another day…
---
Carabao Cup.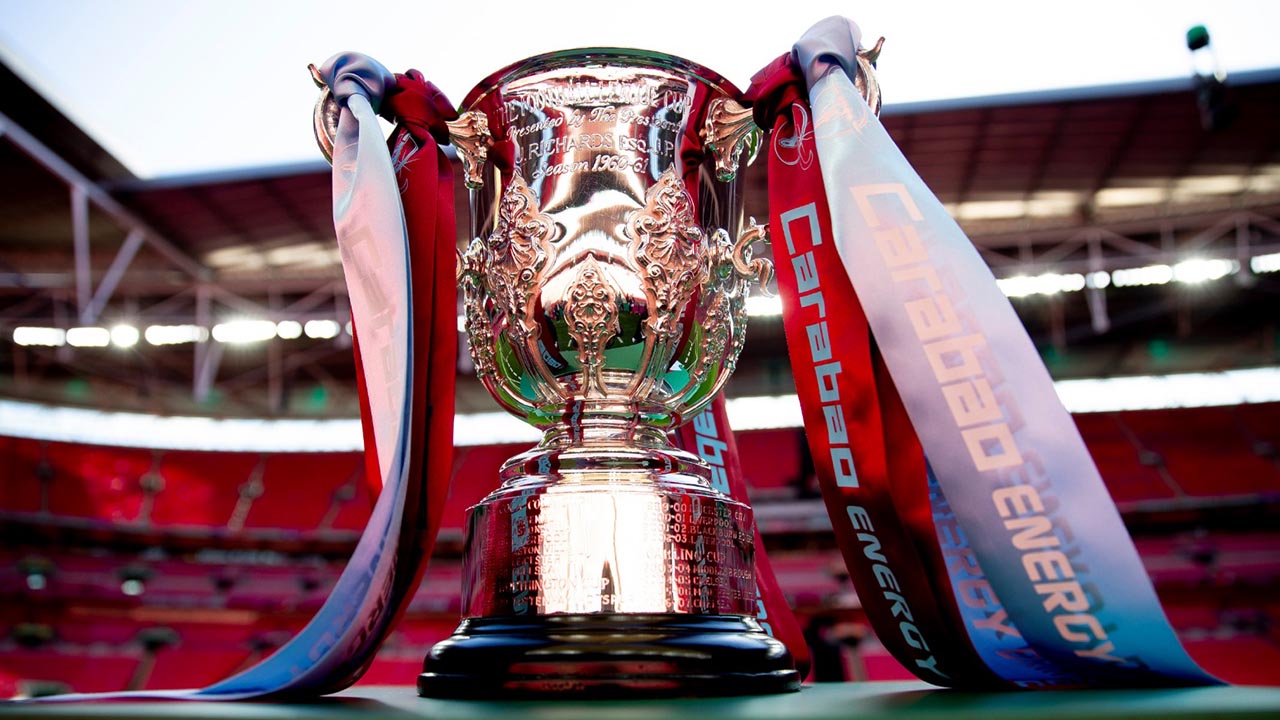 Following the Carabao Cup 2nd Round draw, Villa face League One opponent's Burton Albion at the Pirelli Stadium on Tuesday.. It's the second time in three years that we've faced The Brewers in this round of the competition, the last ending in a dismal 1-0 defeat under Steve Bruce. The game now becomes our season opener and I'm confident Dean Smith will line up with a strong side given our history within the competition, plus, with the likes of Heaton and Wesley coming back, a cup run could provide welcome game minutes along with a few of our upcoming prospects.
---
Watkins finally arrives.
Ollie Watkins signs, and it's hard to contain the excitement – it's the one we've been waiting for all summer. Originally I was sceptical about this signing, I didn't really know a lot about the player if I'm being totally honest, but doing some research and watching a few games you can see why he was so sought after with rumours of Tottenham, Leeds and Crystal Palace also being interested. I really believe if we play to his strengths he will deliver the goals we've been craving, especially as we're a team that can create chances. Come the end of the season £28 million could seem like a steal. Watkins instantly makes his mark as we wrap up pre-season with a 1-0 victory against Man Utd. Watkins scores a close-range diving header after fantastic work by Jack Grealish switching the ball cross-field to Trezeguet, who sharply delivers a pacey ball into the 6 yard area, which is met with a diving header from Watkins, who shows just how ruthless he can be in front of goal. Friendly or not, it's great that Watkins is off the mark at Villa Park and his goal should give him a great confidence boost heading into the new season..
---
Preseason concludes and the blog is complete. I'd just triple checked the grammar and punctuation and was just about to press publish, then up pops a….
Quick message from our captain….
Jack Grealish signs a new 5 year deal at the club. Wow. Amazing news.
So happy about this, rumours started to circulate on Sunday that a deal had been struck, fuelling excitement amongst our fan base. Then, on Tuesday 15th September at 11.27am, Aston Villa release a video of Jack announcing his new deal for a further 5 years. GET IN!!
For so many of us, Jack is living our dream of what it would be like to play for our beloved Aston Villa. We all kicked a ball around in our youth pretending to be villa's top player and captain, well Jack is taking us on that ride. It will also inspire the club and the people within it to raise their game too. Its important now, that we match Jack's ambition so we all grow together, Have I mentioned this is fantastic news??
So needless to say, in typical Jack fashion, he signs a new deal in the morning then scores the winner on the evening. Burton 1-3 Aston Villa. See Justin's fan report for a more in-depth analysis of this encounter.
---
Emiliano Martinez is onboard
Wednesday morning, boom! More great news, Emiliano Martinez is on board. I feel at 27 we've acquired a goalkeeper ready to approach his peak years. Yes, I feel for Tom Heaton and to an extent Jed Steer, but the club has made the right decision and not gambled on their fitness. We've signed a player who has real fire in his belly, to prove himself as a top Premier League goalkeeper and Argentina's number one. What a bold move to leave Arsenal where he'd just gained the number 1 jersey and in the process winning the FA Cup and Community Shield. It feels like now we could have a decent settled goalkeeper for the first time since Brad Friedel. This is certainly going to provide a great foundation for this team to grow.
---
#TraoreAnnounced
My God! I'm never going to wrap this blog up, Bertrand Traore signs for £17 million. Great news, some much needed pace to our forward line, feels like a long time since we had that on our flanks. He returns to the Premier League with a point to prove, following his departure from Chelsea in 2017. Loan spells at Vitesse and Ajax prior to his move to Champions Leagues Semi-Finalists Lyon has certainly seen him gain a lot of European experience. Under Smith's and ex-team mate John Terry's guidance, if they can help him find some consistently to his game, then we could have a player who'll help us reach the next level of our rebuild.
So with the potential signings of Milot Raschica and maybe a new number 8, things could get very exciting this season, strap yourself in – here we go again.
UP. THE. VILLA.
If you enjoyed my blog why not re-visit my previous work – Preseason. Part One.