Aston Villa fall to a 1-2 home defeat against Super League U-turners Manchester City. John McGinn opened the scoring within the opening minute, but ball-hungry Manchester City fired back with goals from England's Wonderkid – Phil Foden and Rodri.
UTV Podcast team members Ryan Mckeown (RM), Luke Robinson (LR) and Justin Hawthorne (JH) are joined by Liam Mucklow (LM), Nicky Louise (NL) and Gary Plaza (GP).
If you'd like to join us for a game on this super chilled platform, please drop us a message.
STARTING LINE-UP
Formation 4-1-2-3
Emi Martinez – 6
Made some tidy saves first-half, what a presence at the back, although distribution was poor during the first-half.
To be fair most of our goalkeepers over the last few years have been picking the ball out of the back of the net a lot vs City! (LR)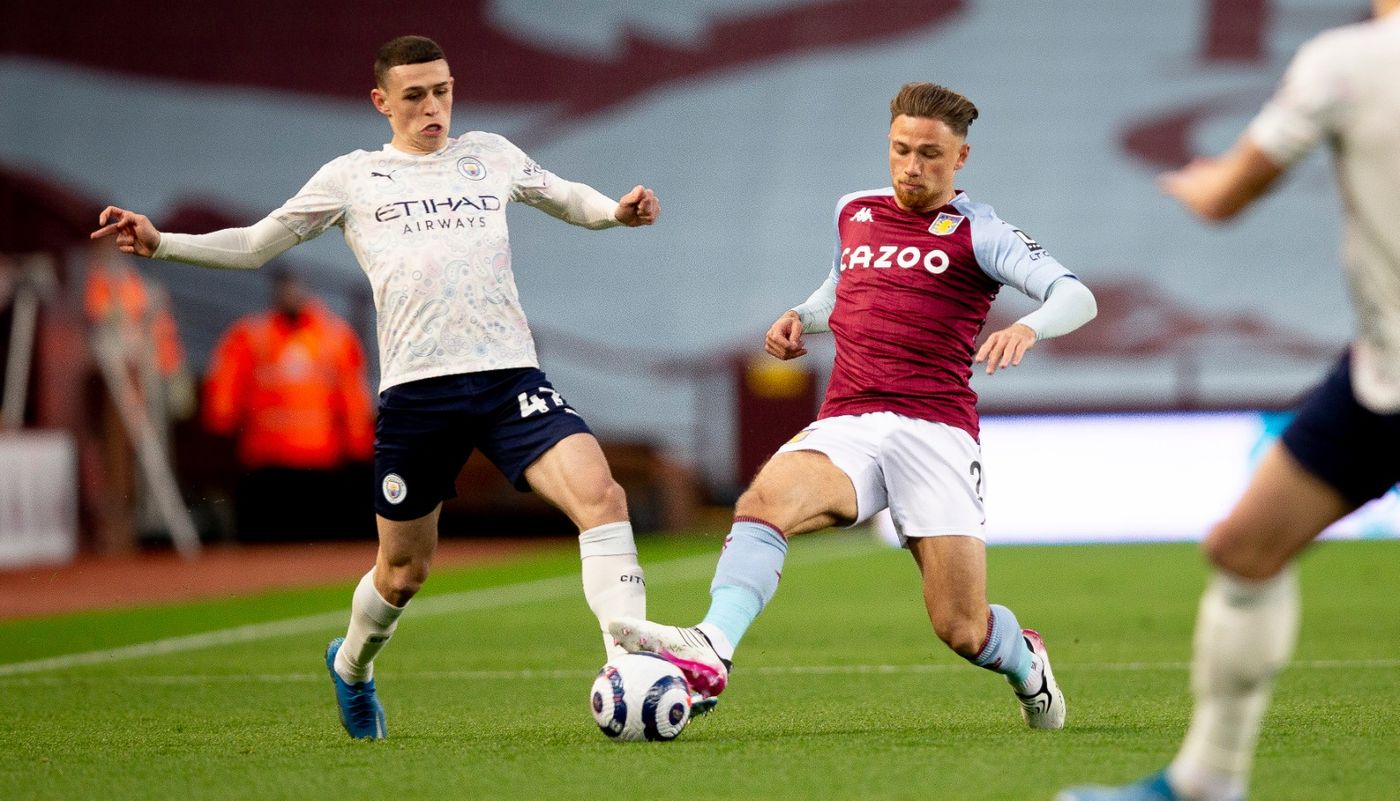 Matty Cash – 5
Looked dangerous during a full-throttle opening from Villa before being forced onto the back foot as City turned the screw. A rash and needless challenge on Foden in the second half saw him pick up a second yellow and his marching orders. (LM)
Ezri Konsa – 6
Some solid defending – particularly blocking a decent looking ball to Foden to stop it becoming 3-1. Did what he needed to do tonight, defence working harder to compensate for a poor midfield in my view. (NL)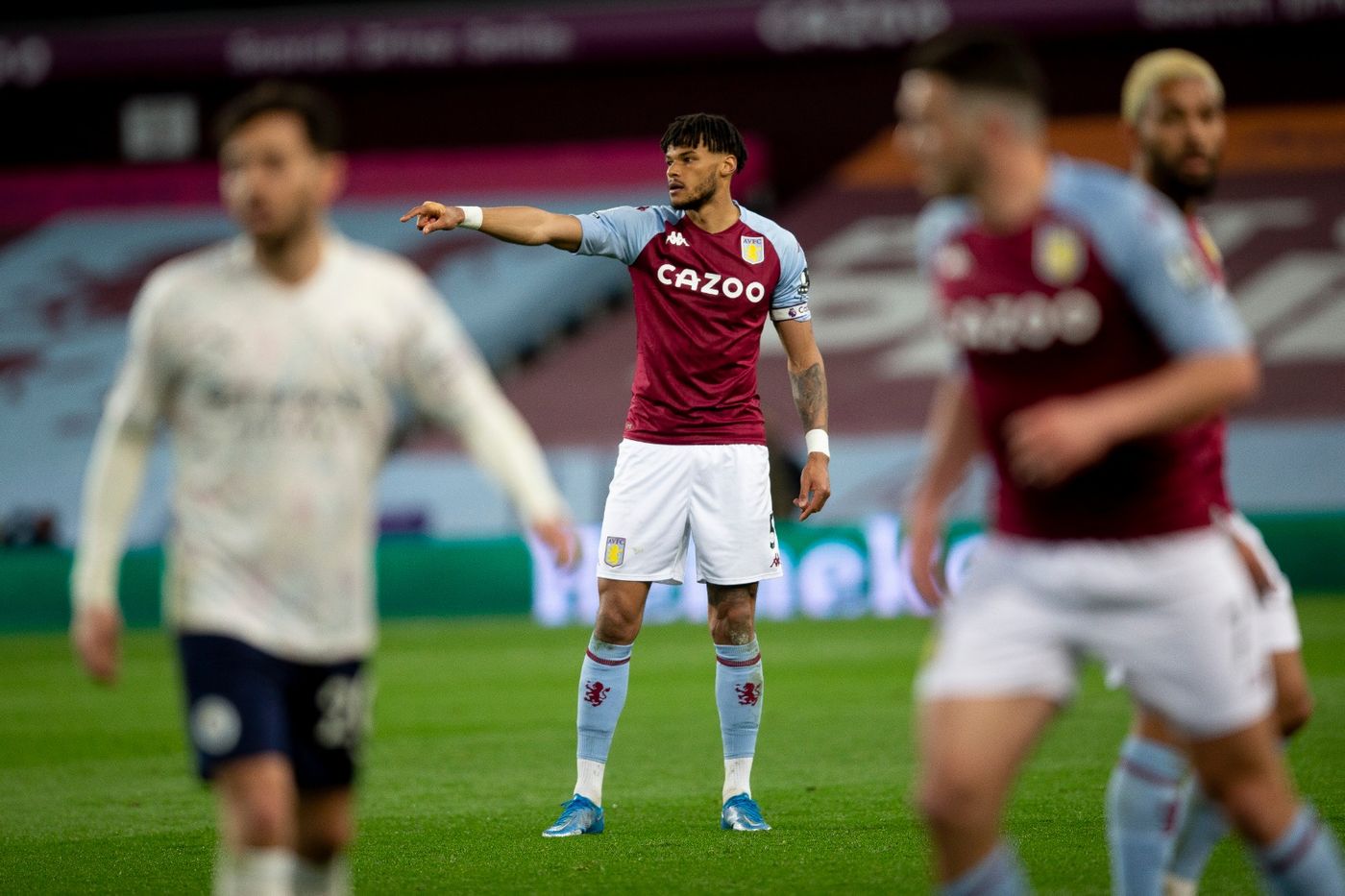 Tryone Mings – 6
Well rounded performance by the big man. Superb quick thinking to release Watkins for the first goal. Always feel he looks better when his concentration is on the game and not a personal battle with a player.
We've come to expect the superb blocks week in week out and again, he hasn't disappointed against the league leaders with several challenges throughout.
However, as we know Mings isn't without fault, with his height he should've done more to challenge Rodri for their 2nd goal. Although Martinez didn't do anyone any favours by coming and getting nowhere near the ball. (GP)
Matt Targett – 7.5
I thought he had another good game, defensively sound and barely put a foot wrong in front of the watching England manager. (JH)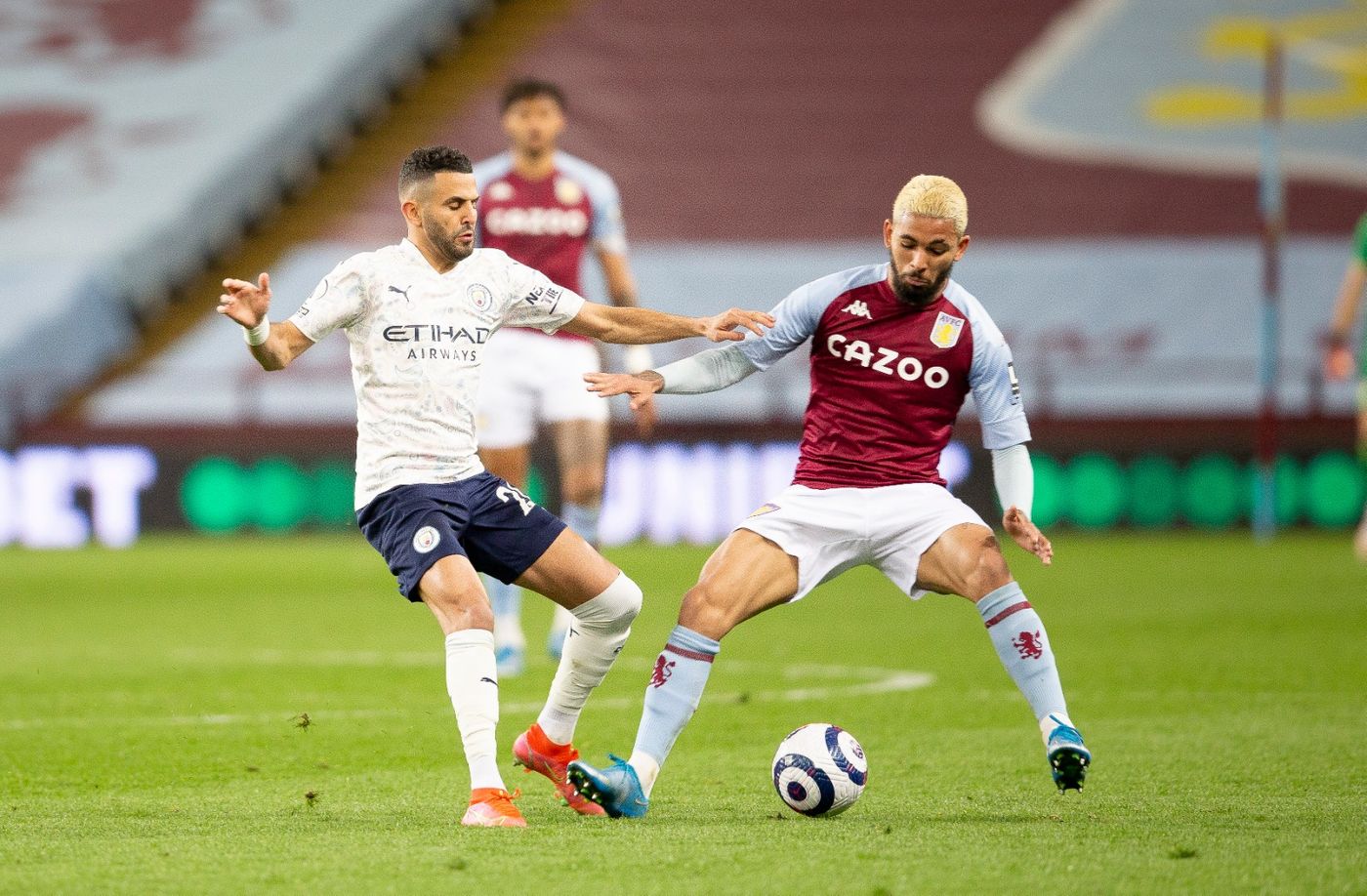 Douglas Luiz – 6
Quiet first half but that wasn't just him it was the team as a whole, City played superbly in the opening 45 and it was a half where we chased the ball throughout and not much more.
2nd half looked like we would be able to push forward after the Stones sending off and the introduction of Davis but Cash had other ideas.
The sending off of Cash reverted the game to a carbon copy of the first with us spending much of it ball watching, although we managed to pass it around more ourselves. Douglas was great in possession and also played well defensively.
I find it hard to find negatives against such opponents and he deserves credit for his work ethic and battling throughout. (GP)
John McGinn – 6
Blink and you could have missed that free-kick, a superb finish from McGinn, the first 20 minutes or so he was buzzing but jaded for the rest of the game. Gave the ball away a few times too. (NL)
Marvelous Nakamba – 5
The game passed him by like the ball did for most of the game, couldn't get on the ball and could barely get the ball off the City midfield. (JH)
Bertrand Traore – 5
Started with some decent moments, good touches and always looked to play the ball forwards. Some good cover to assist Cash with defensive duties although I want to see more from him. That was for the first 10-15 minutes then his performance dwindled.
Poor cover and lack of effort when defending don't fill the fans with pride. He seems to be a novelty and the type of player you bring on when 4-0 up to showcase some skills etc. Feel next season he will start most weeks on the bench and I don't feel he has done enough in a Villa shirt despite ample opportunities. (GP)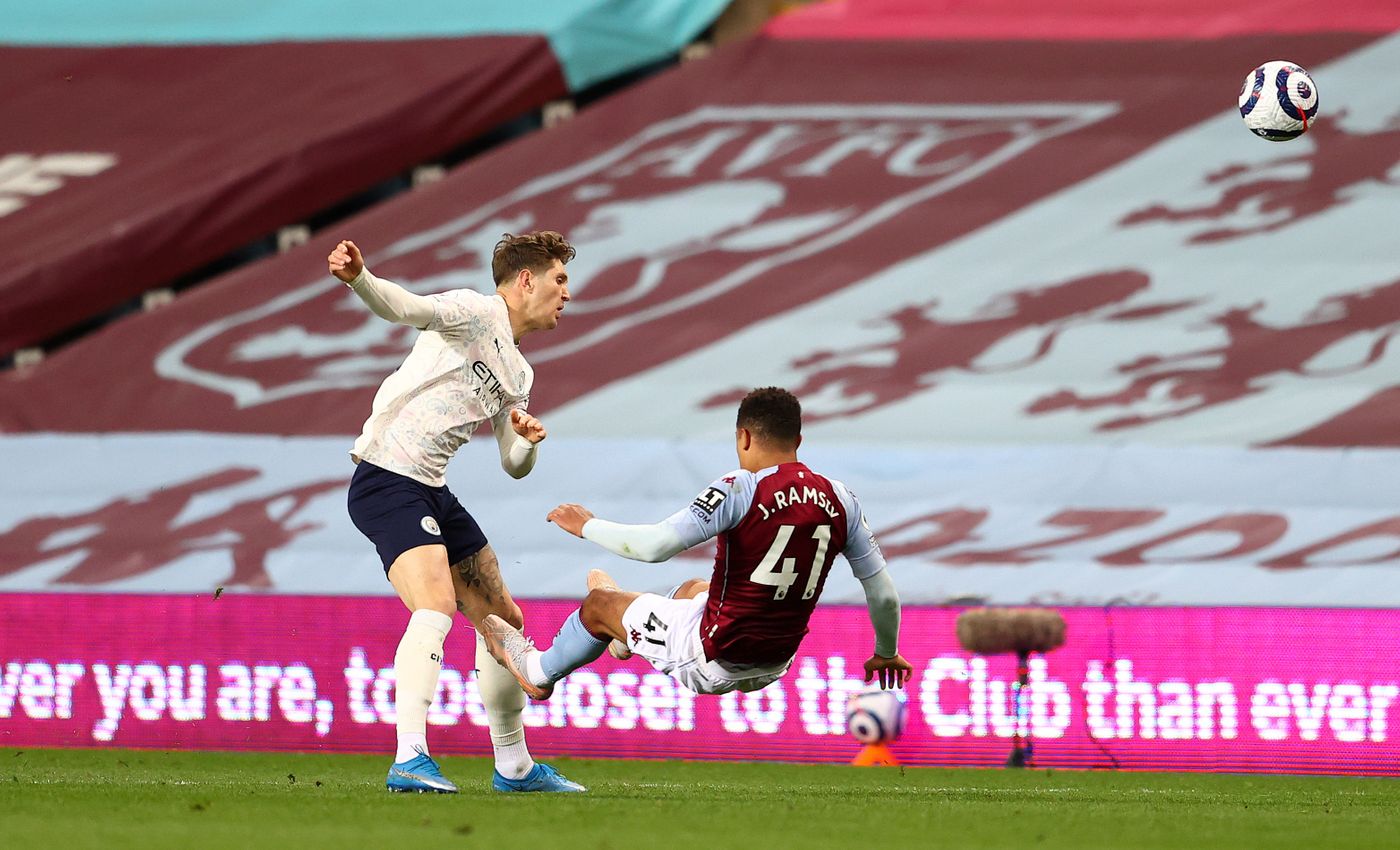 Jacob Ramsey – 6
Given the nod ahead of El Ghazi to start on the left of the front three.
Ramsey struck the side-netting early on and was also unlucky not to break clear onto goal with Kyle Walker tactically cutting him off.
Late in the first half, Ramsey was lucky to escape serious injury when he beat John Stones to the ball as the City centre-half came flying in with a reckless high challenge, earning the England man a red card! (RM)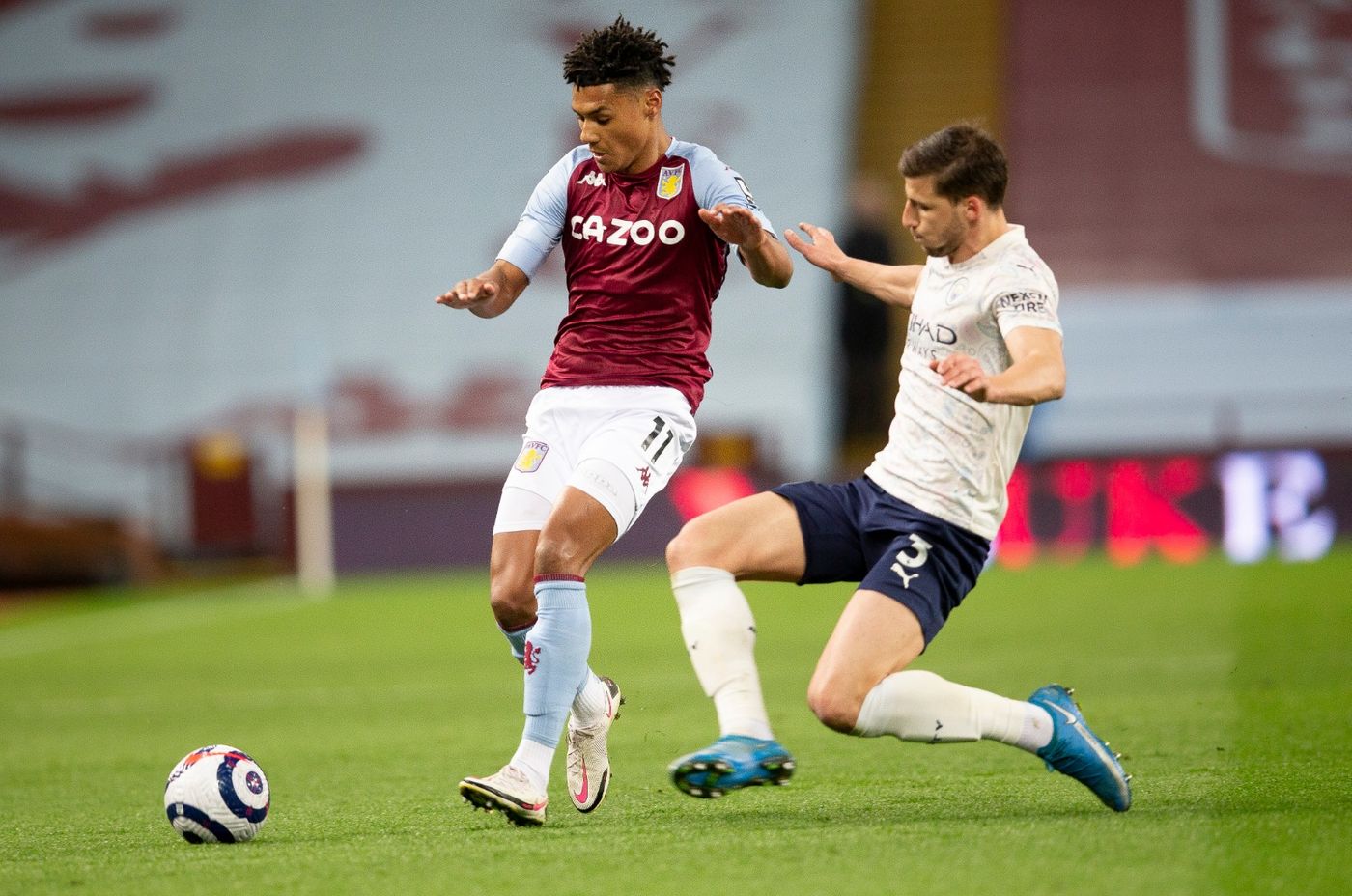 Ollie Watkins – 7
Eternally on the move and showed his alertness and composure to find McGinn for the opener after just 20 seconds. Inevitably became isolated for periods as Villa were forced into long spells of defensive work. (LM)
Substitutes
Keinan Davis on for Ramsey (Half-Time) 5
Dean Smith made a positive substitution going two up top following John Stones' red-card.
Struggled for service but put himself about well enough. Disappointed that Kyle Walker showed a lot more desire to chase down a loose ball late on. (RM)
Ross Barkley on for Nakamba (63th minute) 4
Poor. If you can lip read then you'll know what Mings thought of Barkley's cameo. (RM)
Anwar El Ghazi on for Traore (75th minute) – 5
Chased City's shadows for 15 minutes.
Subs not used:
Heaton, Elmohamady, Engels, Taylor, Chukwuemeka, Hause.
THE BOSS
---
UTV PODCAST | LATEST NEWS
Check out the latest news from the UTV Podcast camp.
Remember, this a channel built by fans for the the fans. It's a platform for anyone to come on and have their say – if it's joining us on a Fan Reaction show or getting involved in our written work like Fan Reports, Fan Stories, Player Focus and the popular Player Ratings or even just having your question answered on our Preview shows – it really is open to all.
It's a super chilled platform, so drop us a message or use our contact page.
---
AVFC FOUNDATION | TEAM WORK
The month of April is Stress Awareness Month and we teamed up with The AVFC Foundation to talk about the Foundation's TeamWork project which aims to bring Villa fans and the wider community together to help improve their mental and physical health.
Read more about The AVFC Foundation TeamWork project.
---
EURO 2020
Our coverage doesn't stop when the curtain comes down on Aston Villa's season, we'll be on air with Previews and Fan Reaction for all the big Euro 2020 games, plus our popular Player Ratings feature for the website – where you the fans do the ratings.
Use our contact page if you'd like to get involved over the Summer.
Check out our EURO Predicted XI show:
---
SOCIAL MEDIA
Facebook and Twitter readers, click the respective icon below to follow our utvpodcast social media accounts.
Subscribe to utvpodcast.co.uk to receive instant notifications on all podcast and blog releases.
---
UTV PODCAST | YOUTUBE
Help us grow and subscribe for free to our YouTube channel.
UTVPODCAST | SPOTIFY
Subscribe for free on Spotify
---
UTV PODCAST | MERCH