England won their first-ever opening match at a European Championship thanks to Raheem Sterling's second-half strike at Wembley.
Sterling slotted home from the impressive Kalvin Phillips' through ball to net his 13th international goal in his last 17 games.
Phil Foden almost gave England the perfect start but his effort struck the foot of the post as England started brightly. Croatia did start to find a footing in the game but Sterling' opener eased their threat and we managed the game comfortably.
Let's see how the fans rated the players, joining us today – Justin Hawthorne, Liam Mucklow, Aaron Clark, Georgia Homer and Ryan Mckeown.
If you'd like to join us for a game on this super chilled platform, please drop a message in the comment box at the bottom of this article.
STARTING LINE-UP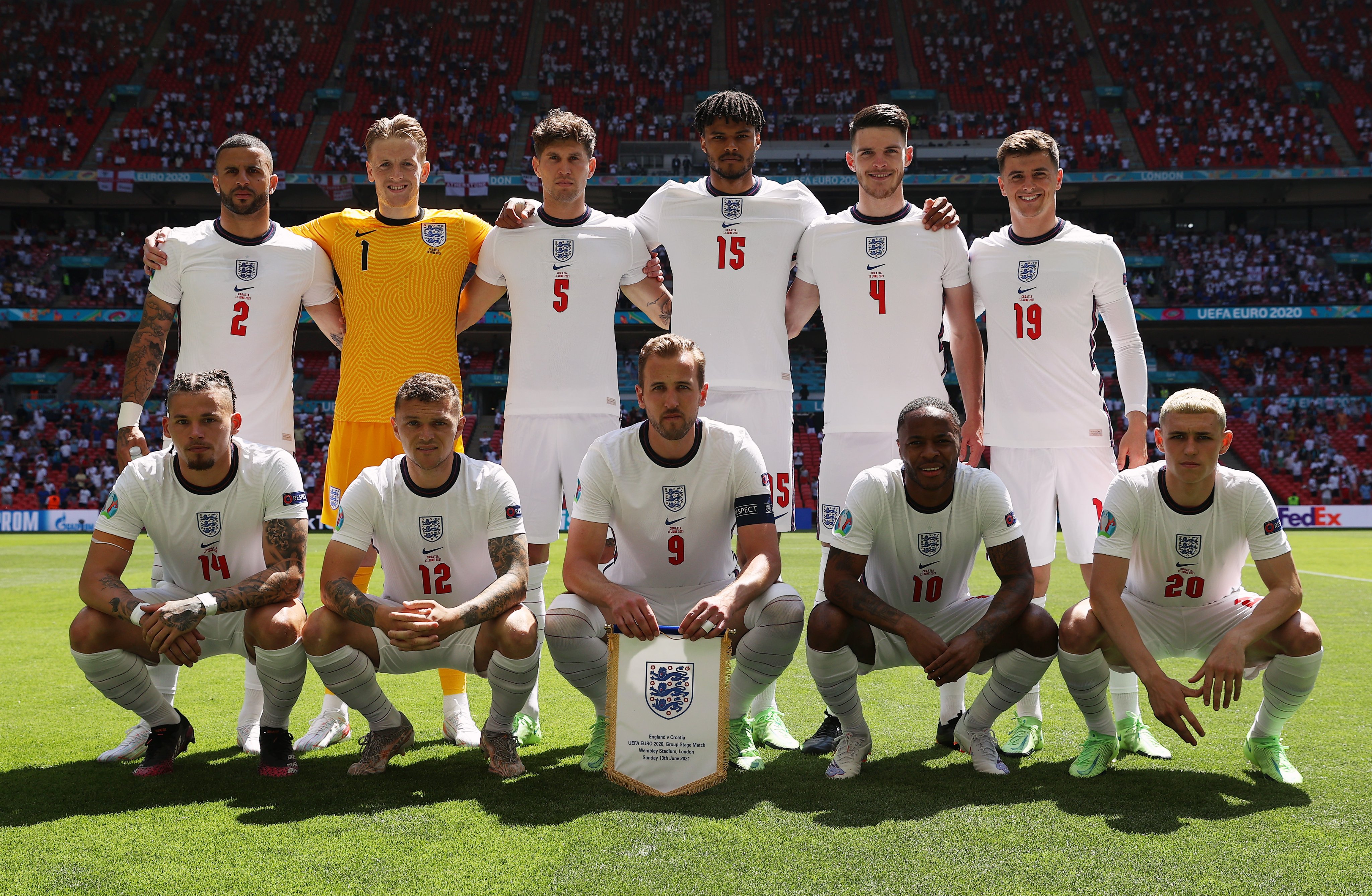 Formation 4-1-2-3
Jordan Pickford – 7
Had nothing to do against a poor, toothless, ageing Croatian frontline. (Justin)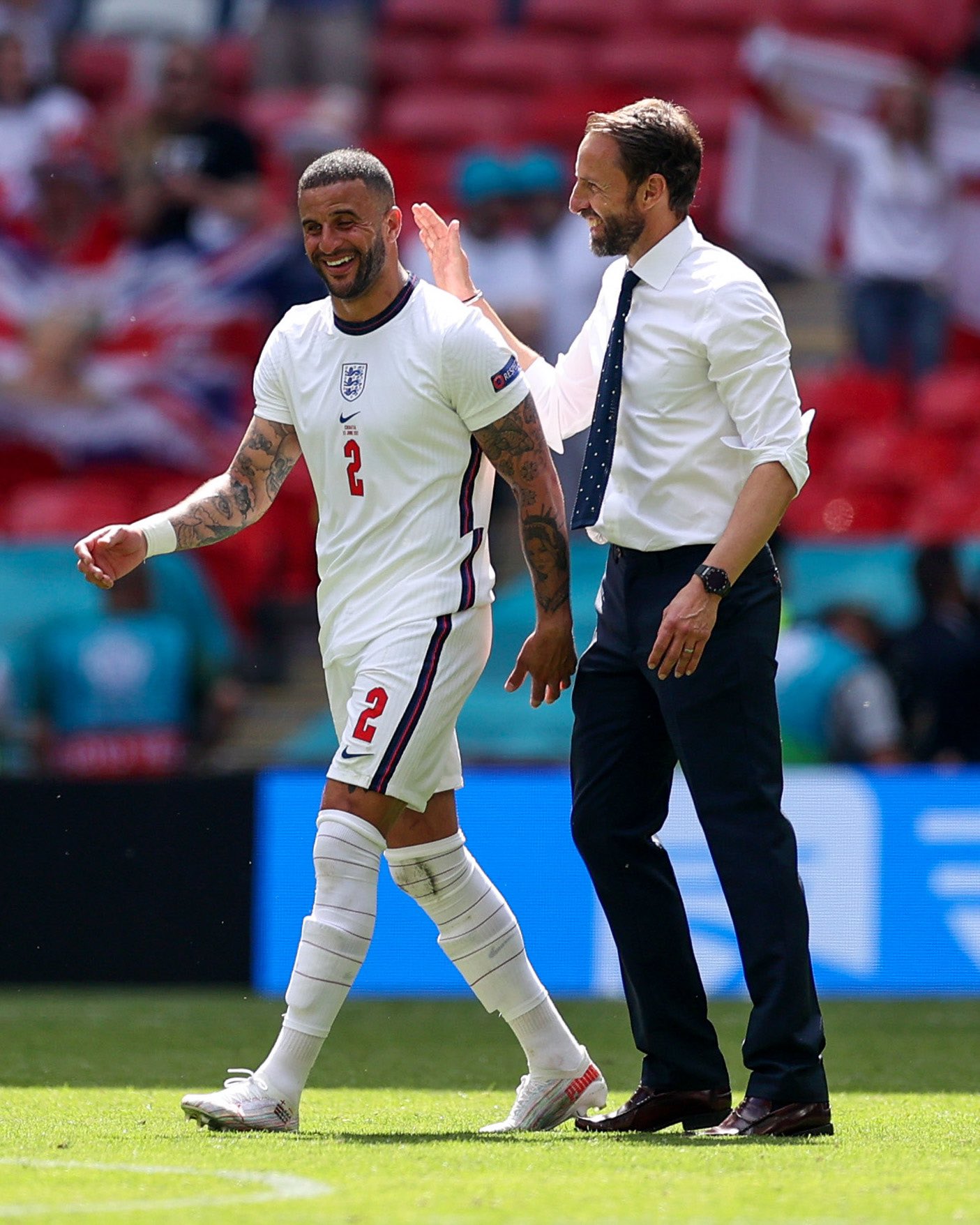 Kyle Walker – 7
Poor first half characterised by multiple misplaced passes.
Big improvement in the second half as part of an England defence that saw out the game relatively comfortably. (Liam)
John Stones – 6
Not a lot to shout about but did his job well.
Cleared well, a commanding presence when called upon. A reassured performance next to the excellent Mings, who led the line wonderfully. (Aaron)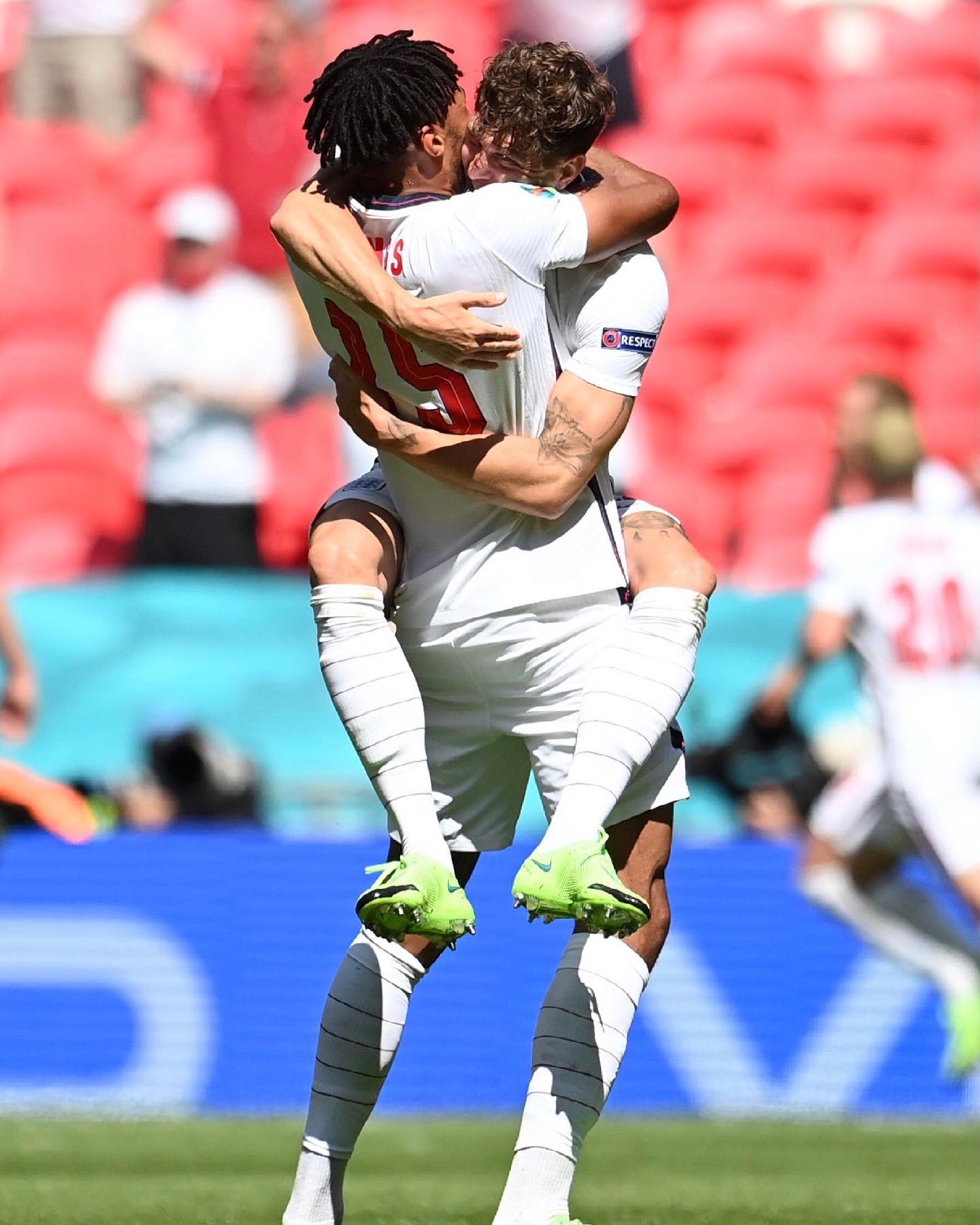 Tyrone Mings – 8.5
A confident defensive display from Tyrone Mings answering his recent critics.
He led the back four both in terms of leadership and stats, putting himself in the running for MOTM.
He was unlucky not to set up a goal by keeping a corner in play, but can be happy with a 7th clean sheet in 8 appearances. (Georgia)
---
SPREAD THE WORD
PLAYER RATINGS | England 1-0 Croatia – check it out! #ThreeLions #ENG #EURO2020

Tweet
---
Kieran Trippier – 7
It wasn't his fault that he's playing out of position, did everything that was asked of him but not being naturally left footed impacts his attacking threat. (Justin)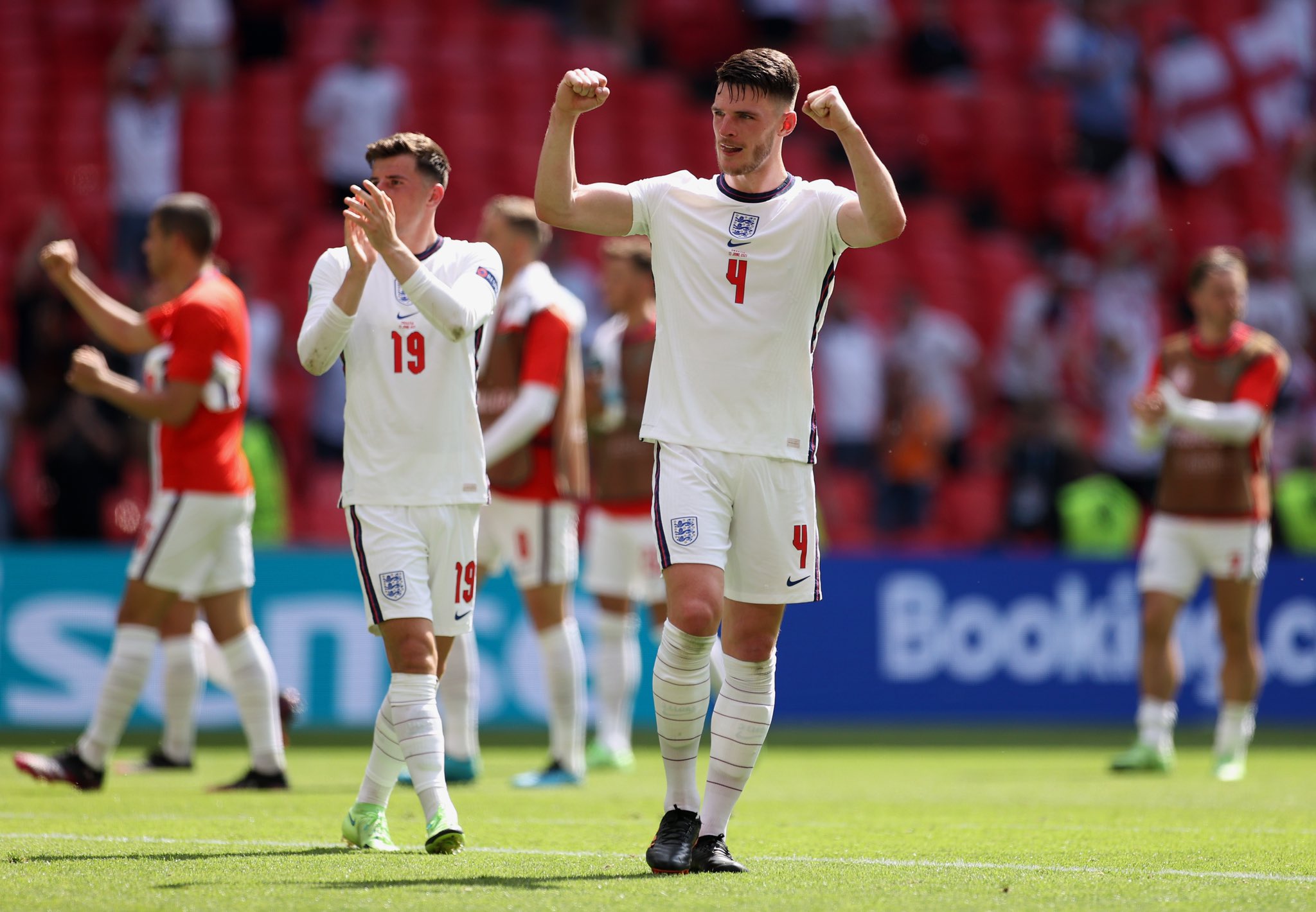 Delcan Rice – 7
Rice broke up play in the area at important points in the game!
Perhaps we have a midfield that can finally control games at a major tournament. (Liam)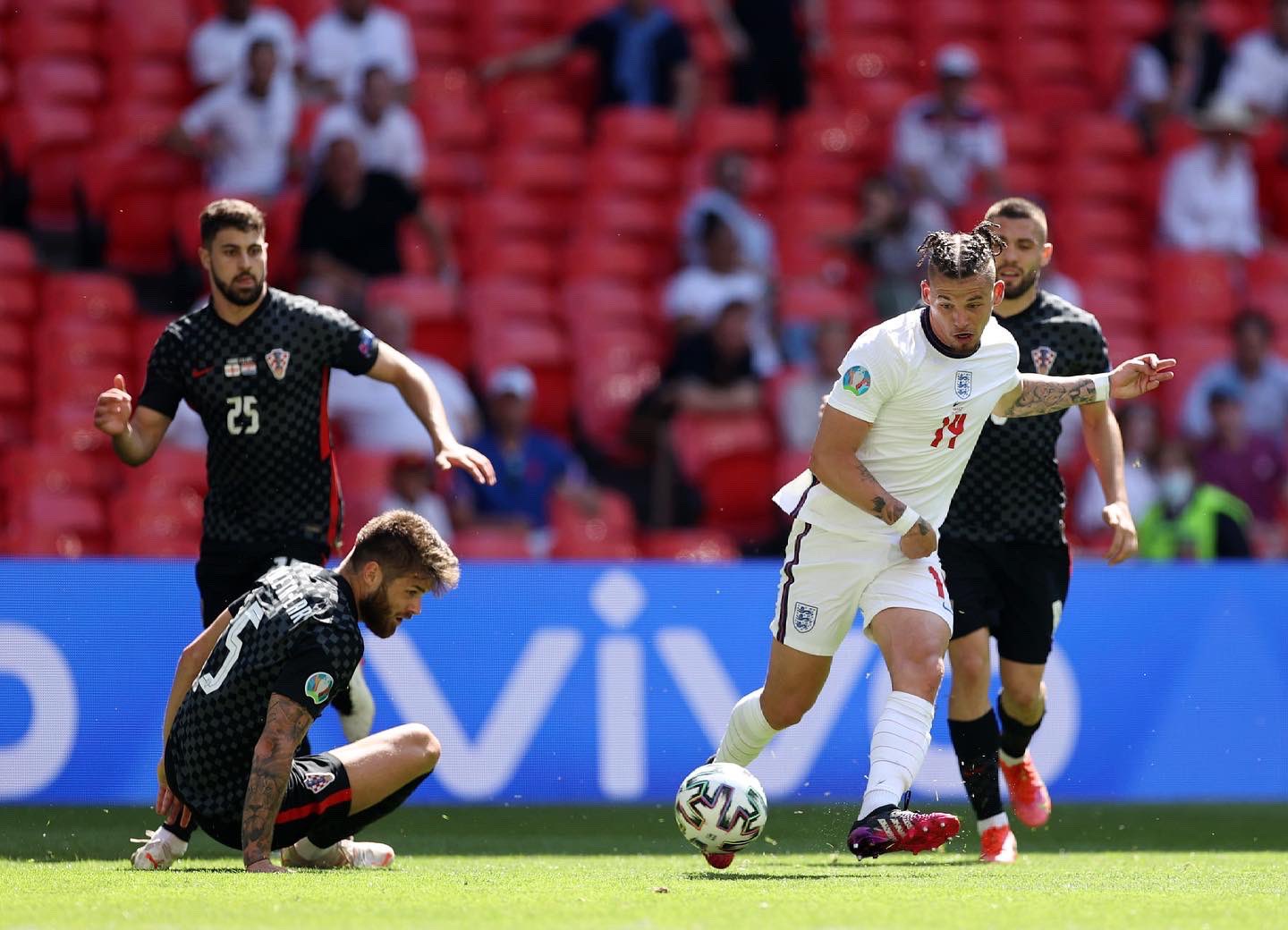 ---
MANSCAPED
Get 20% OFF @manscaped + Free Shipping with promo code UTVPODCAST at MANSCAPED.com! #ad #manscapedpod
---
Kalvin Phillips – 9* MOTM
An energetic start to Phillip's tournament and seemed right up for the task.
Pressed hard from the off and dictates the middle for long periods in the game.
Held the ball excellently throughout with a few really good efforts on goal too. His partnership with Rice looks to have stepped up to a promising level.
Some superbly popped passes over the top and what a catalyst in the Sterling goal, beautiful skill and assist. A tremendous performance from the Leeds man. (Aaron)
Mason Mount – 7
Fantastic work off the ball finding space between Croatia' midfield and back line.
Always available for a pass, solid start for Mason! (Ryan)
---
SPREAD THE WORD
PLAYER RATINGS | England 1-0 Croatia – check it out! #ThreeLions #ENG #EURO2020

Tweet
---
Phil Foden – 6.5
Showed moments of promise, but in a game of very few chances we missed out on seeing Foden's full potential.
Hit the inside of the post in the opening 10 minutes – almost the perfect start. Croatia did well to nullify him throughout the remainder of the match, and he was substituted after 70 minutes. (Georgia)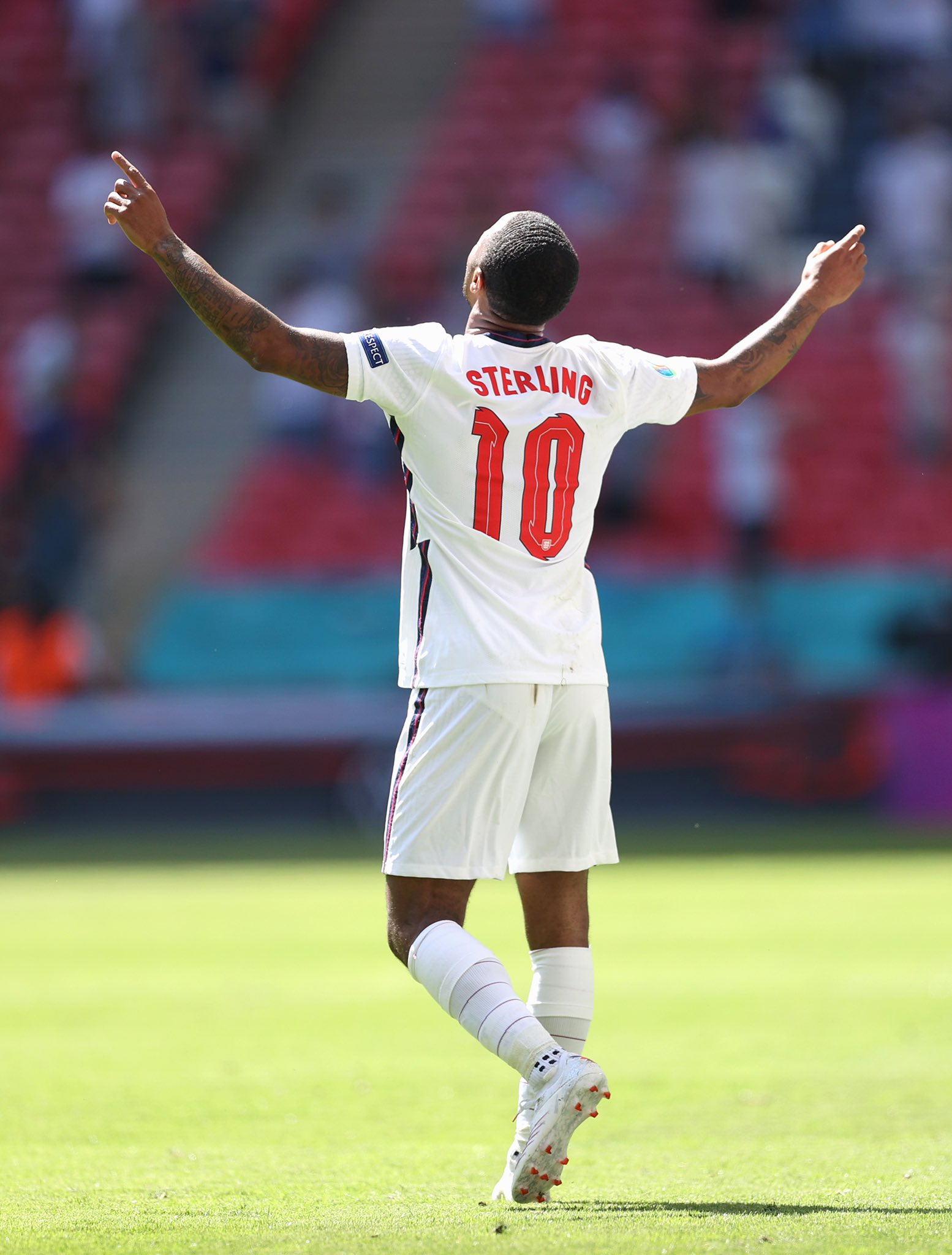 Raheem Sterling – 8
Sterling, has been out of sorts for Man City but involved in so much good for England, scoring 13 in his previous 17 games!
Perhaps hesitant for the goal but the ball nestling in the back of the net was all that mattered. (Liam)
Harry Kane – 5
Dropped far too deep far too often.
Didn't get involved with much. Showed some good strength at times but with several poor passes, he'll be disappointed.
A poor show from the captain. We'll be hoping this was just a blip. An unfortunate blow to the shoulder with his only real attempt on goal today, he'll be wanting more from himself in the coming weeks!
Subbed off at 80, very unlike the England star. (Aaron)
Substitutions:
Marcus Rashford – 6
The first sub of the afternoon when Rashford replaced Foden.
It looked to be Jack Grealish but Sterling' goal changed Southgate's thinking.
Rashford's introduction was at a time we were keeping it tight and looked to counter the Croatian's. (Ryan)
Jude Bellingham – N/A
Became the youngest ever player to feature at the European Championships and did well putting himself around with his 8 minute cameo. (Ryan)
Dominic Calvert-Lewin – N/A
Replaced goal scorer Sterling for the final few minutes. (Ryan)
FAN REACTION
Help us grow and subscribe for free to our YouTube channel.
PLAYER REACTION
UTV PODCAST | LATEST NEWS
Check out the latest news from the UTV Podcast camp.
Remember, this is a channel built by fans for the fans. It's a platform for anyone to come on and have their say – if it's joining us on a Fan Reaction show or getting involved in our written work like Fan Reports, Fan Stories, Player Focus and the popular Player Ratings or have your question answered on our Preview shows – it is open to all.
It's a super chilled platform, so drop us a message or use our contact page.
SPONSER UTVPODCAST
Interested in sponsoring UTV Podcast? Email us at upthevillapodcast@gmail.com
---
NEW | TikTok
HELLO TIKTOK!! Bit of fun! Drop us a follow…
---
SOCIAL MEDIA
Facebook and Twitter readers, click the respective icon below to follow our utvpodcast social media accounts.
Subscribe to utvpodcast.co.uk to receive instant notifications on all podcast and blog releases.
---
UTV PODCAST | YOUTUBE
Help us grow and subscribe for free to our YouTube channel.
UTVPODCAST | SPOTIFY
Subscribe for free on Spotify
---
UTV PODCAST | MERCH