Bukayo Saka and Jack Grealish provided much-needed energy and spark to England's attack – well, for the first half at least!
Raheem Sterling was once again England's match-winner, heading home after superb work from Jack Grealish. England's victory seals the top spot in Group D setting up a showdown at Wembley with the runners-up of Group F which contains France, Germany and Portugal.
Let's see how the fans rated the players, joining us today – Justin Hawthorne, Aaron Clark, Georgia Homer, Adam Holt and Ryan Mckeown.
If you'd like to join us for a game on this super chilled platform, please drop a message in the comment box at the bottom of this article.
STARTING LINE-UP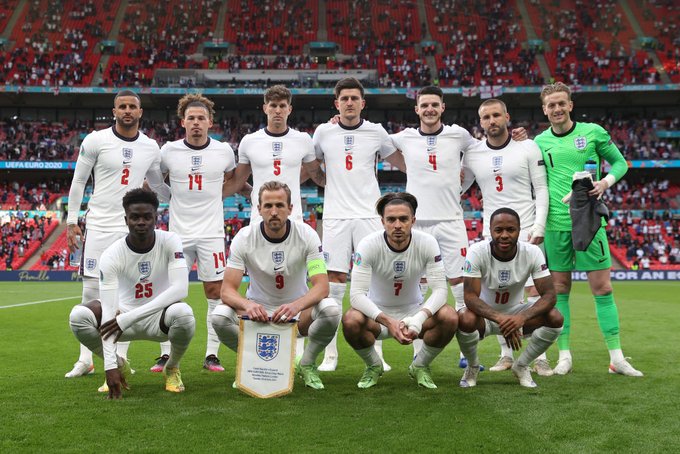 Formation 4-2-3-1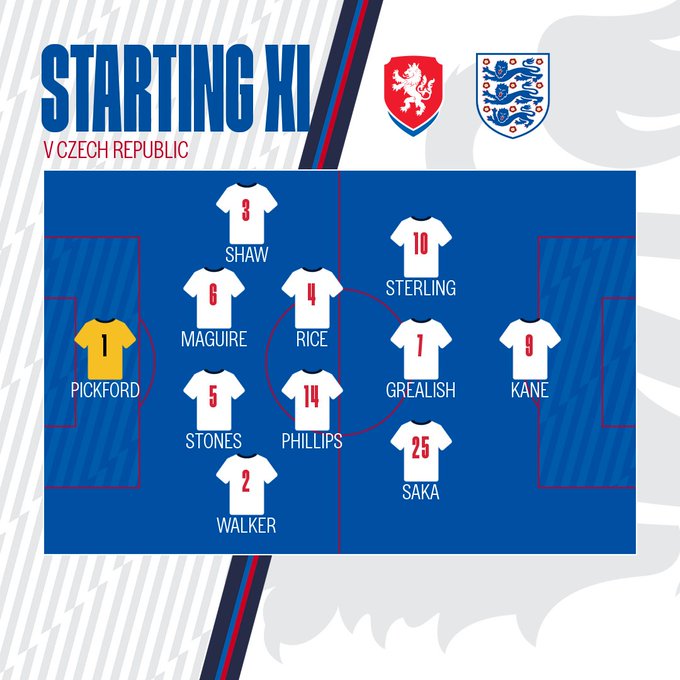 Jordan Pickford – 6.5
Pickford didn't put a foot wrong and made a couple of good saves. He was commanding of his area and made several good passes down the field to help create chances to score. (Adam)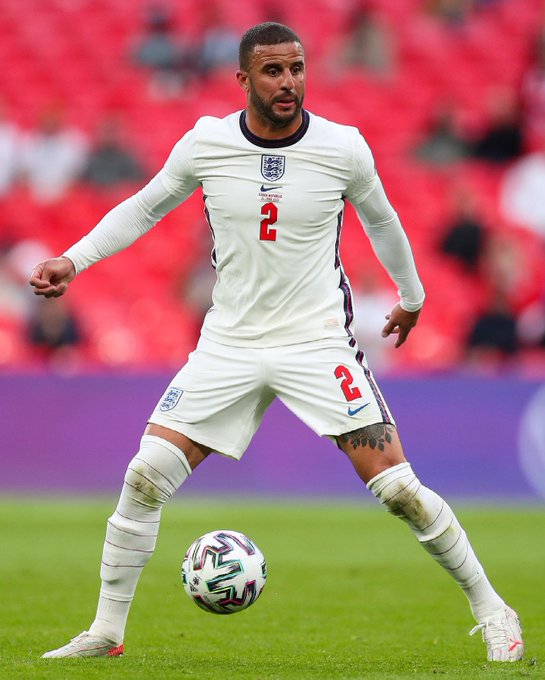 Kyle Walker – 6.5
In a solid defence that featured a lot of negative play, Walker managed to drive forward periodically and has the pace to do so. Looked composed under pressure and put in a good argument for future starts. (Georgia)
John Stones – 7.5
Criticism is hard to find with Stones. He is a solid defender and his newly found form at the back end of the season has seen him carry it into the Euro's. He was strong, good with the ball at his feet and drove himself up the field as often as possible, dynamic and good in the air. Subbed with 15 minutes left. He'll be needed for upcoming knockouts! (Aaron)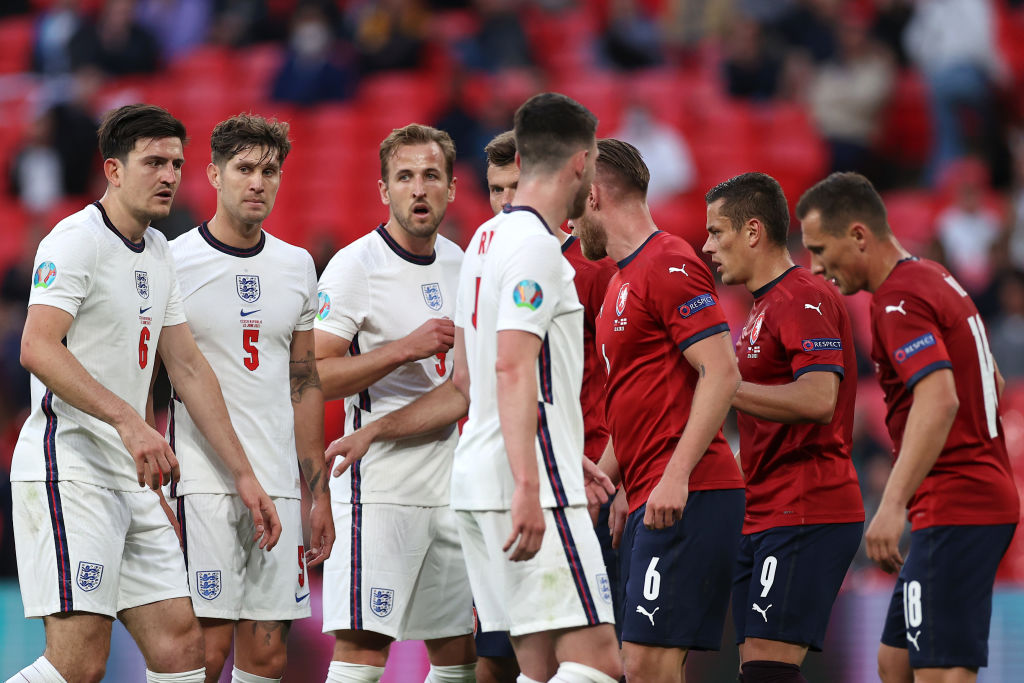 Harry Maguire – 7
Didn't do anything wrong played a few decent passes into the front players. (Justin)
---
SPREAD THE WORD
PLAYER RATINGS | England vs Czech Republic – Check it out! #ThreeLions #ENG #EURO2020

Tweet
---
Luke Shaw – 6.5
Didn't put a foot wrong all night and did exactly what is expected of him. Made some good runs to get the team moving forward and had good interplay with Grealish and the midfield. (Adam)
Delcan Rice – 5.5
The West Ham man was quiet. Sometimes easy to forget he's on the pitch, maybe that's a good thing and he's just doing his job quietly in the background or tonight just wasn't his night. Being subbed at halftime didn't surprise me at all. (Aaron)
---
MANSCAPED
Get 20% OFF @manscaped + Free Shipping with promo code UTVPODCAST at MANSCAPED.com! #ad #manscapedpod
---
Kalvin Phillips – 6
We are yet to see the attacking Phillips of the Croatia game return, likely due to tactical decisions and game management from Southgate. Did his job sufficiently, which allowed the creative players in front of him more freedom – particularly in the first half. (Georgia)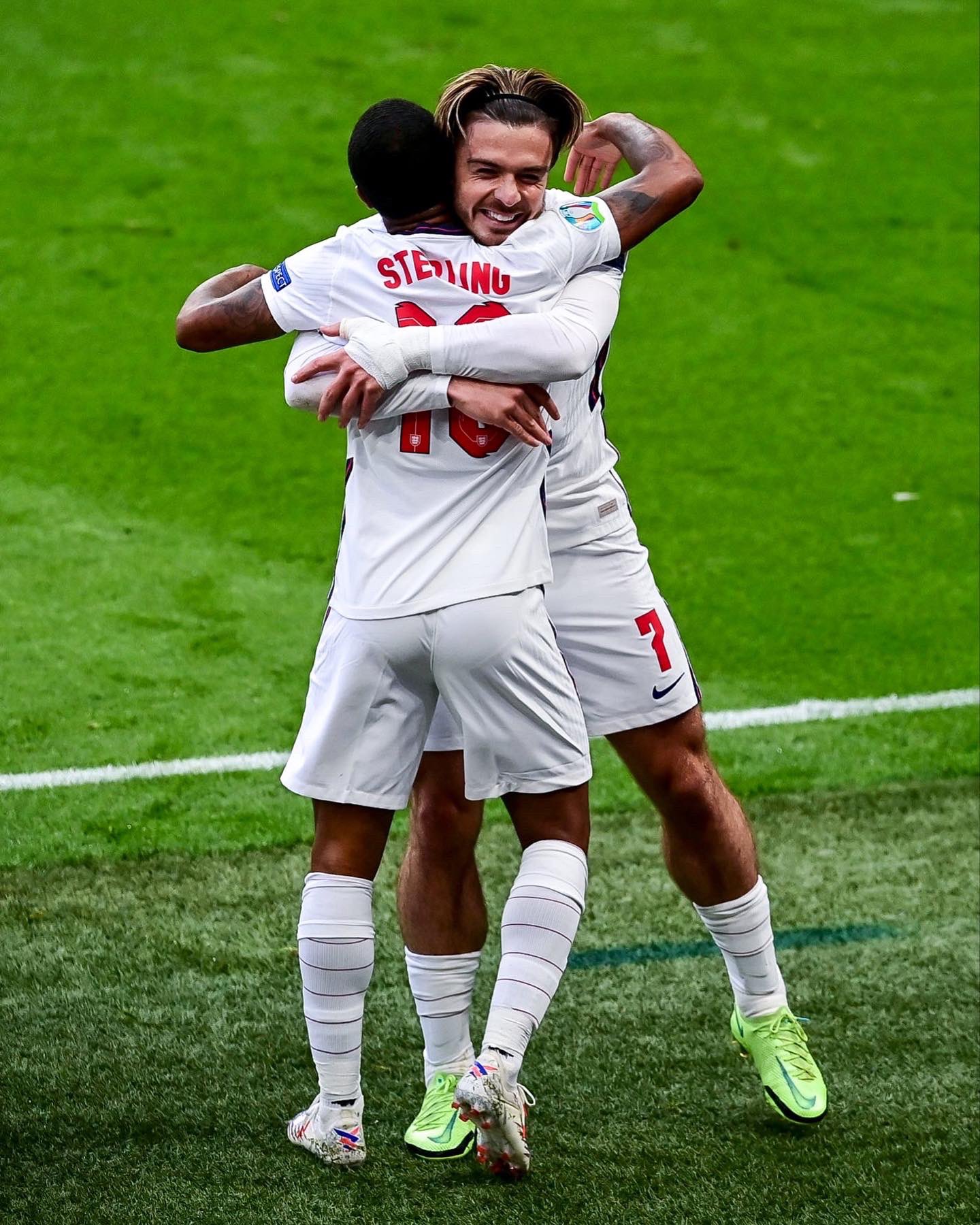 Jack Grealish – 9
Absolutely bossed the first half with Saka and looked a breath of fresh air, set up the goal. Didn't get on the ball enough in the second half and I just pray he was withdrawn to be ready to start next week. (Justin)
SPREAD THE WORD
PLAYER RATINGS | England vs Czech Republic- check it out! #ThreeLions #ENG #EURO2020

Tweet
---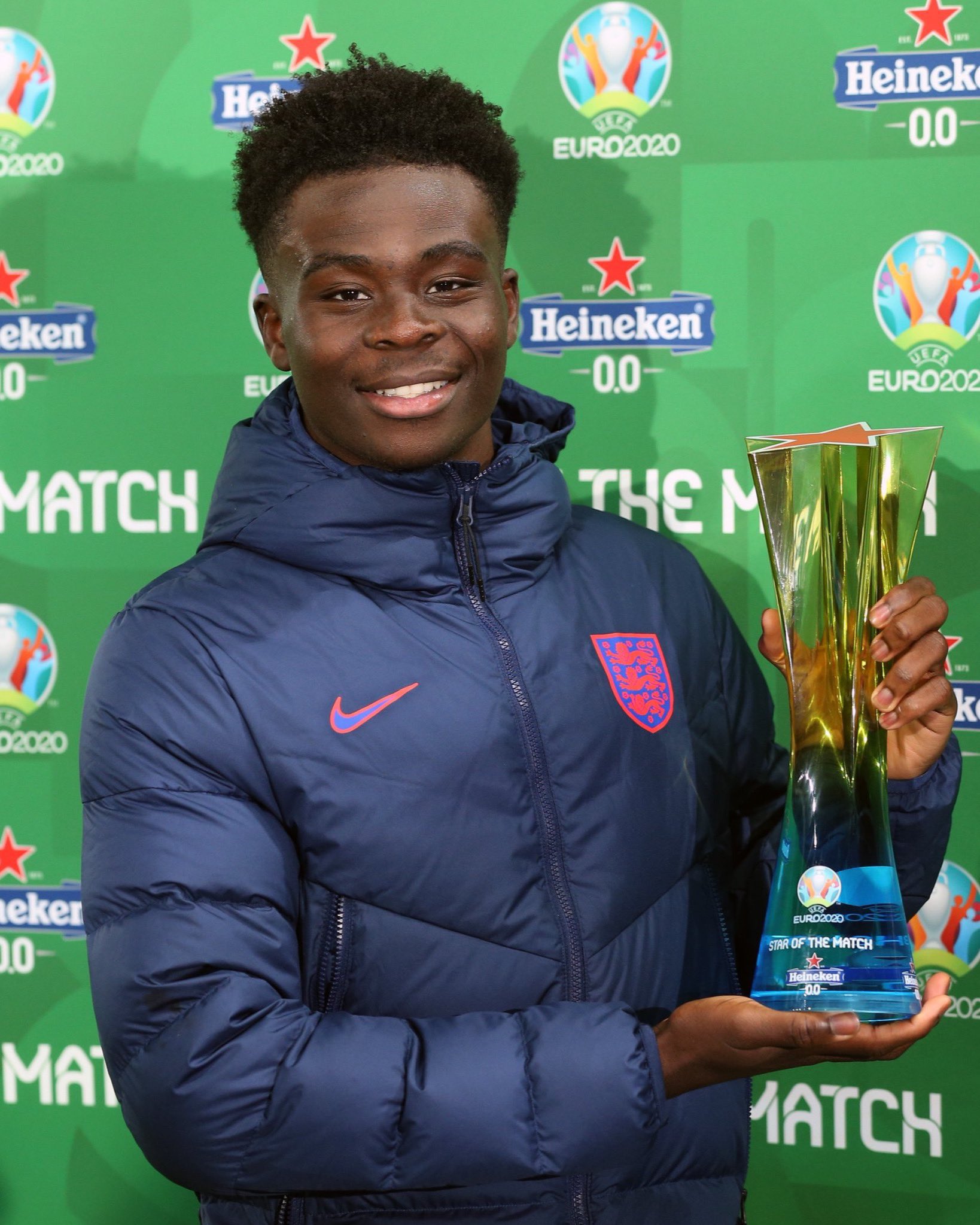 Bukayo Saka – 8.5* MOTM
Sensational display from the Arsenal man. He was a constant problem for the Czech defence to deal with and made several great runs to start attacks for England. He was instrumental in the lead up to the goal when he made a fantastic run through the Czech Republic midfield with the ball. He was brilliant. (Adam)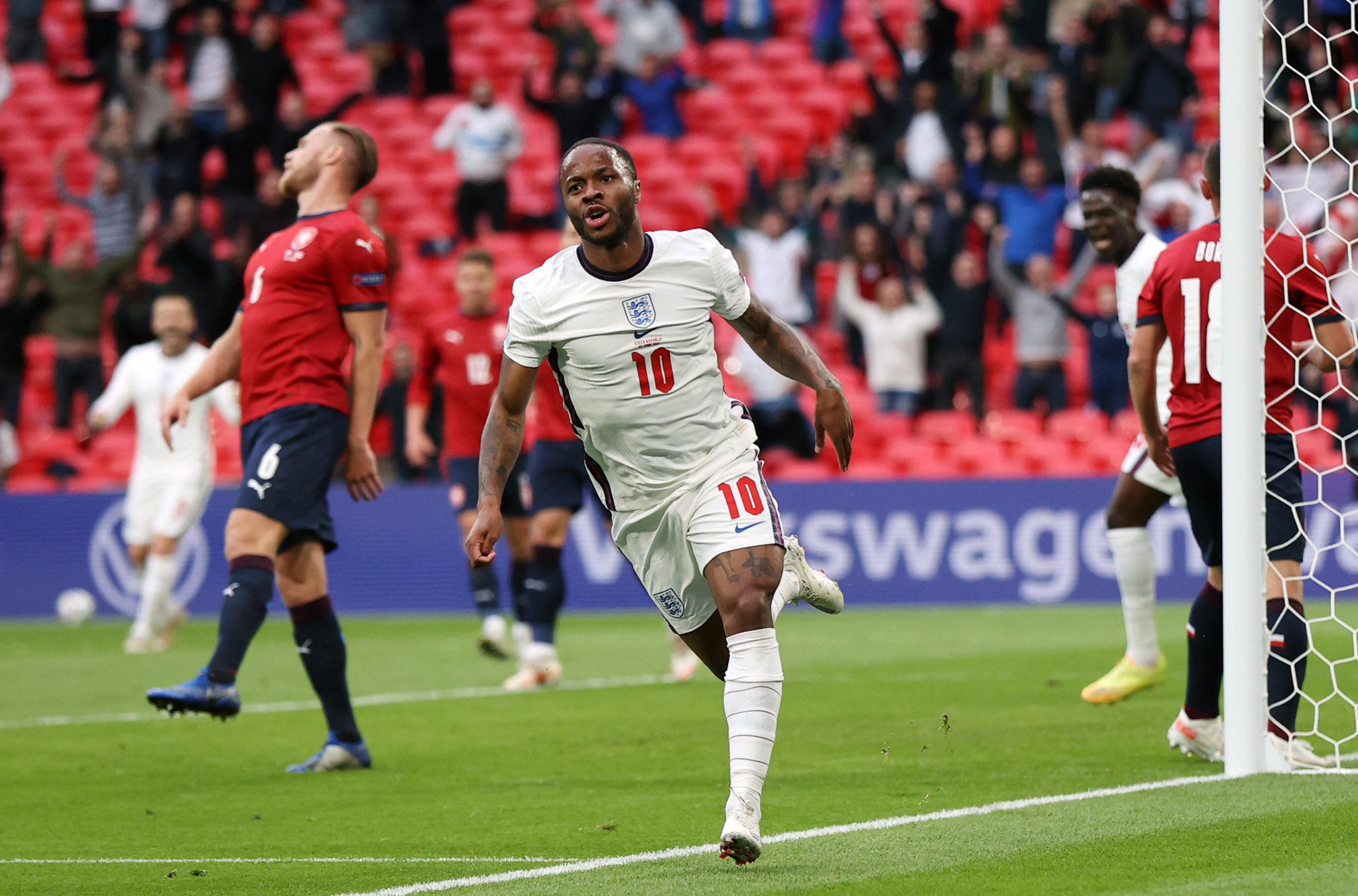 Raheem Sterling – 6
As our only goal scorer of the tournament so far, Sterling doubled his tournament tally with a goal in the 12th minute. He had a huge chance even earlier in the game but chipped the keeper only to hit the post. His liveliness fizzled out, much like the game in general, but his performance will be remembered for his match-winning goal. (Georgia)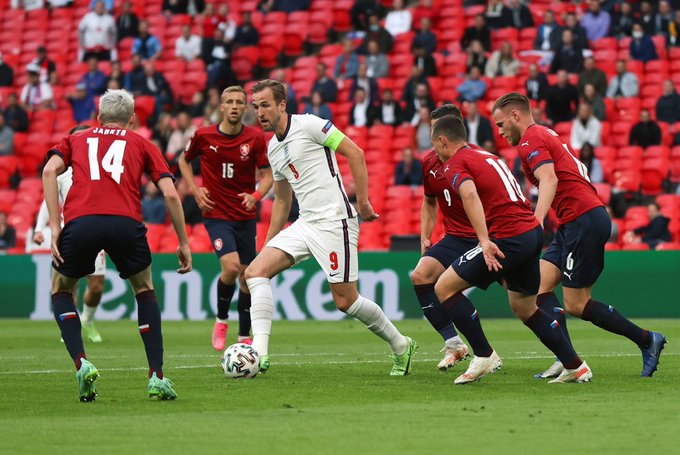 Harry Kane – 6.5
An improved edge to Harry tonight, looked like he wanted it a little bit more. Still struggling to find his true self in this competition but the skipper did show more desire. When he pushed himself higher up the field his presence was felt by the opposition but still got dragged into midfield which wasn't effective. He held up play nicely on more than one occasion and got himself some shots on goal. Needs a goal to get going. (Aaron)
Substitutions: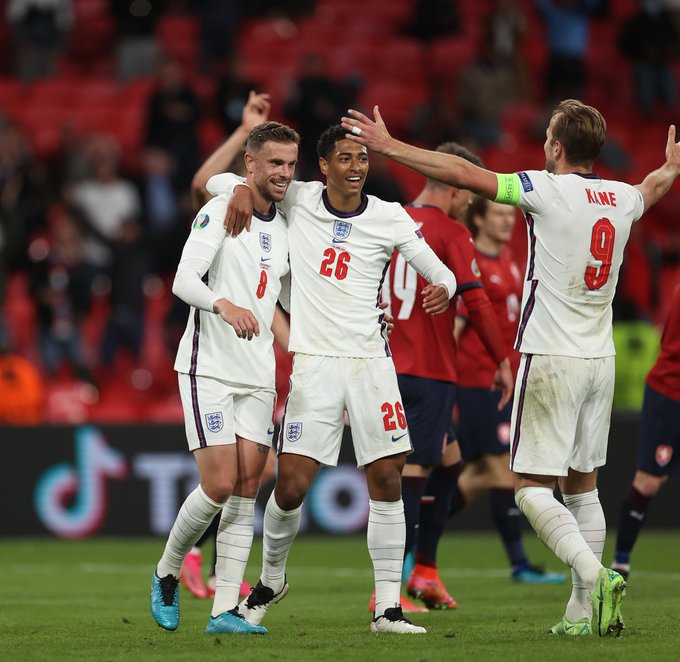 Jordan Henderson – 6
A first England goal rightly ruled out for offside. Energetic and always looked to play the ball forward quickly! (Ryan)
Marcus Rashford – 5
Didn't make any impact on the game from the bench! (Ryan)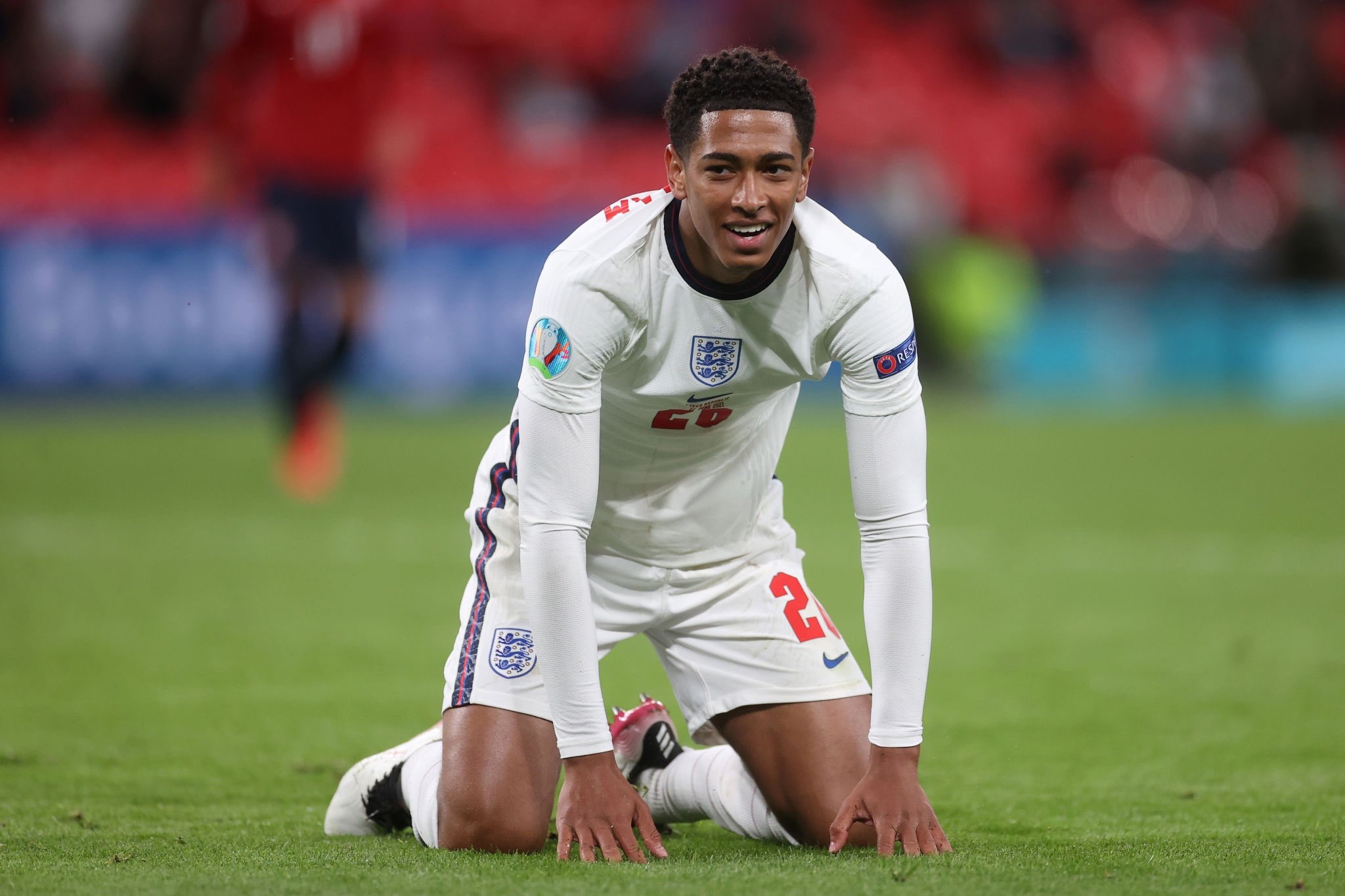 Jude Bellingham – N/A
Bellingham's introduction triggered a change in formation for England – which failed! Still great to see the 17 year-old on the pitch. (Ryan)
Tyrone Mings – N/A
Highly unfortunate to lose his place following his excellent displays against Croatia and Scotland!
One of the standout defenders in the tournament so far.
Gareth Southgate has a big decision to make next week! (Ryan)
Jadon Sancho – N/A
Minimal time for Jadon to make any sort of impact! (Ryan)
GROUP TABLE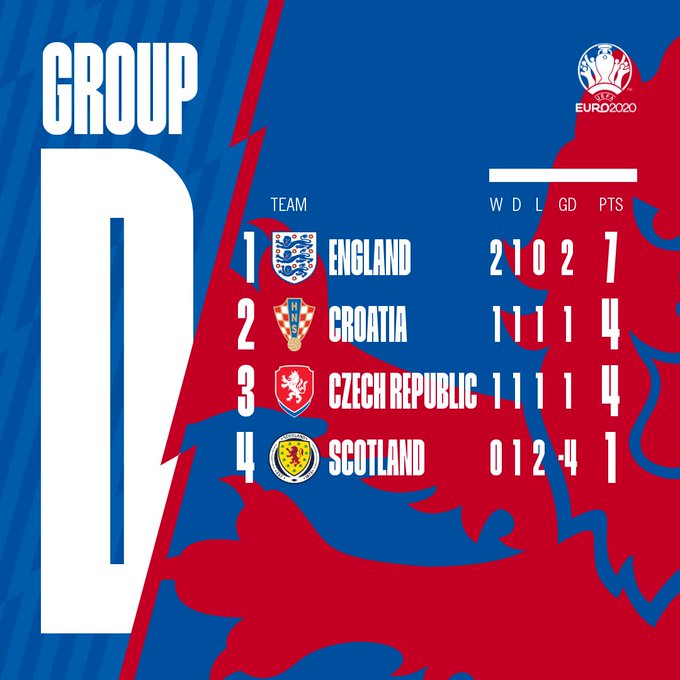 FAN REACTION
Help us grow and subscribe for free to our YouTube channel.
PLAYER REACTION
GARETH SOUTHGATE PRESS CONFERENCE
UTV PODCAST | LATEST NEWS
Check out the latest news from the UTV Podcast camp.
Remember, this is a channel built by fans for the fans. It's a platform for anyone to come on and have their say – if it's joining us on a Fan Reaction show or getting involved in our written work like Fan Reports, Fan Stories, Player Focus and the popular Player Ratings or have your question answered on our Preview shows – it is open to all.
It's a super chilled platform, so drop us a message or use our contact page.
SPONSER UTVPODCAST
Interested in sponsoring UTV Podcast? Email us at upthevillapodcast@gmail.com
---
NEW | TikTok
HELLO TIKTOK!! Bit of fun! Drop us a follow…
---
SOCIAL MEDIA
Facebook and Twitter readers, click the respective icon below to follow our utvpodcast social media accounts.
Subscribe to utvpodcast.co.uk to receive instant notifications on all podcast and blog releases.
---
UTV PODCAST | YOUTUBE
Help us grow and subscribe for free to our YouTube channel.
UTVPODCAST | SPOTIFY
Subscribe for free on Spotify
---
UTV PODCAST | MERCH