England end 55 years of hurt to beat Germany in an international knock-out game and book a quarter-final spot against Ukraine in Rome this Saturday.
Raheem Sterling continued his rich vein of form in front of goal, opening the scoring on 75 minutes, followed by Harry Kane's first of the tournament in the 86th minute to send the 45.000 Wembley crowd into a frenzy!
Let's see how the fans rated the players, joining us today – Justin Hawthorne, Aaron Clark, Georgia Homer, Hannah Gowen and Ryan Mckeown.
If you'd like to join us for a game on this super chilled platform, please drop a message in the comment box at the bottom of this article.
STARTING LINE-UP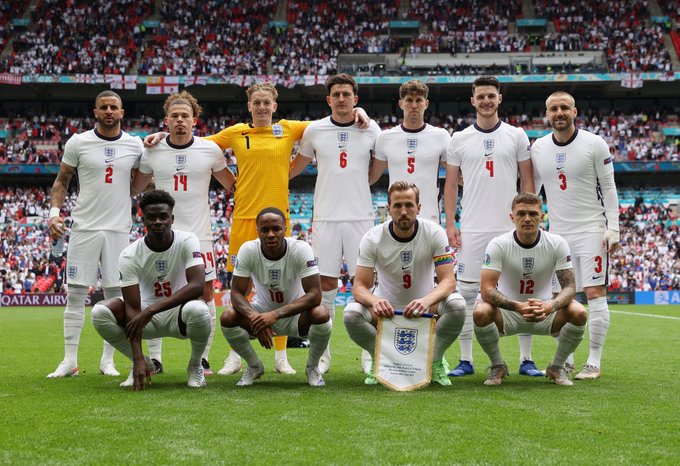 Formation 3-4-3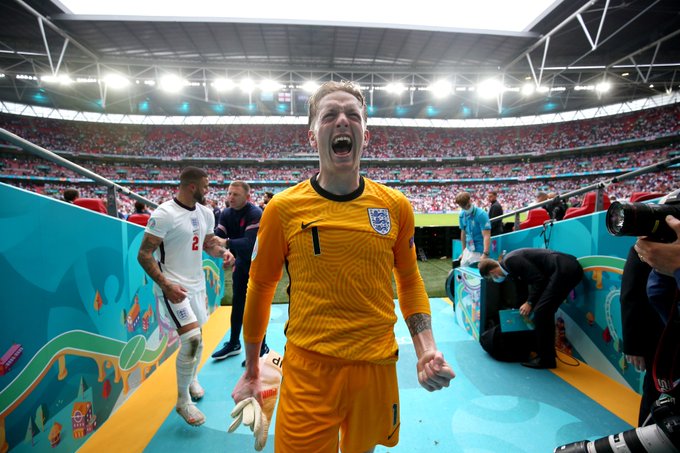 Jordan Pickford – 9 MOTM*
Solid performance and in contention for MOTM with some outstanding saves, particularly in the first half and the finger-tip over the crossbar shortly after the break.
Commanding and vocal, something we love to see from a goalkeeper. Looked comfortable with ammunition Germany had to fire at him, both from the crosses and through the middle. Great display between the sticks for Jordan, will do him the world of good going into the quarters. (Aaron)
Kieran Trippier – 6
A strange performance for him, a bit of nothingness show. Some poor crosses, wayward passes but not a lot more to critique, good or bad.
As someone who possesses an incredible set-piece quality, we didn't see that tonight. So so. Another cap for the versatile fullback. (Aaron)
Kyle Walker – 7
It wasn't the busiest of nights for the Manchester City defender but coped well with everything that was asked of him, part of a defence that's yet to concede in the tournament. (Justin)
John Stones – 8
Stones had another quiet but solid performance, registering a 4th clean sheet – first played to do so since Bobby Moore.
Perhaps could've done more to clean up Sterling's loose ball that led to Müller's chance on goal, but overall another composed and controlled game. (Georgia)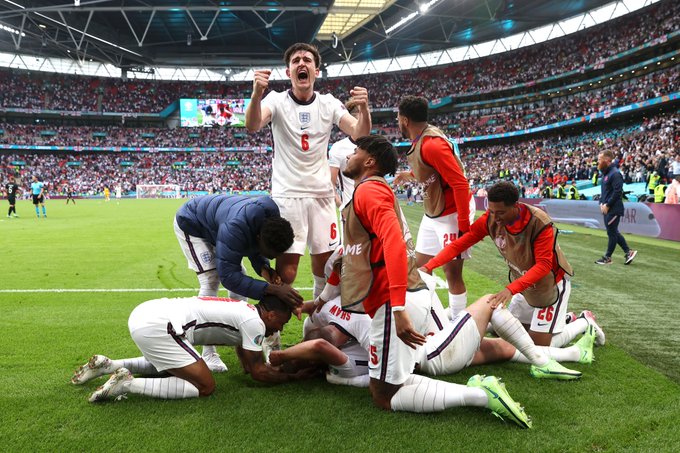 Harry Maguire – 8
A late booking for Maguire does not shadow a big performance from the centre back. As usual, he was an absolute unit at the back and intercepted, blocked and cleared everything that landed his way. He was keen to make forward runs and progress the play. A clean sheet and a dominating performance. (Hannah)
SPREAD THE WORD
PLAYER RATINGS | England 2-0 Germany – Check it out! #ThreeLions #ENG #EURO2020

Tweet
---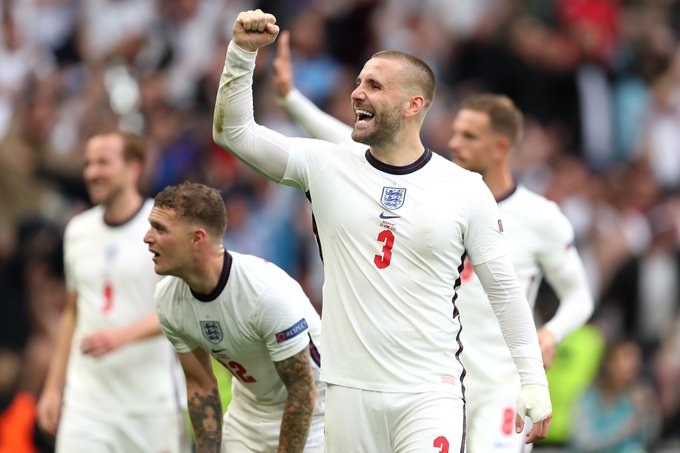 Luke Shaw – 9
After a largely defensive first-half display, Shaw's game crept forwards and changed the dynamic of the team. Sterling's goal was created by Shaw, as he powered up the left-wing and crossed the assist for the opening goal.
He also played a key role in Kane's goal, setting up Grealish's assist. Vital in both defence and attack. (Georgia)
Delcan Rice – 7
Booked very early on, but didn't let this affect his overall performance.
Remained firm and steady in the midfield and ran the field for every minute until his substitution in the dying minutes. Feel that he owns that midfield spot and is certainly an unsung hero in the defensive solidity of this team. (Hannah)
---
MANSCAPED
Get 20% OFF @manscaped + Free Shipping with promo code UTVPODCAST at MANSCAPED.com! #ad #manscapedpod
---
Kalvin Phillips – 7
Phillips again went about his job quite efficiently, building up a nice understanding with rice and is helping to make this England team a very tough nut to crack. (Justin)
SPREAD THE WORD
PLAYER RATINGS | England 2-0 Germany check it out! #ThreeLions #ENG #EURO2020

Tweet
---
Bukayo Saka – 8
A well-deserved start after his performance versus the Czech. Saka caused trouble for Germany up until his 69th-minute substitution, consistently running at the defence. Our youngest player became a leader in the middle of the pitch, proving to be a brave and refreshing spark in a high-pressure game. (Georgia)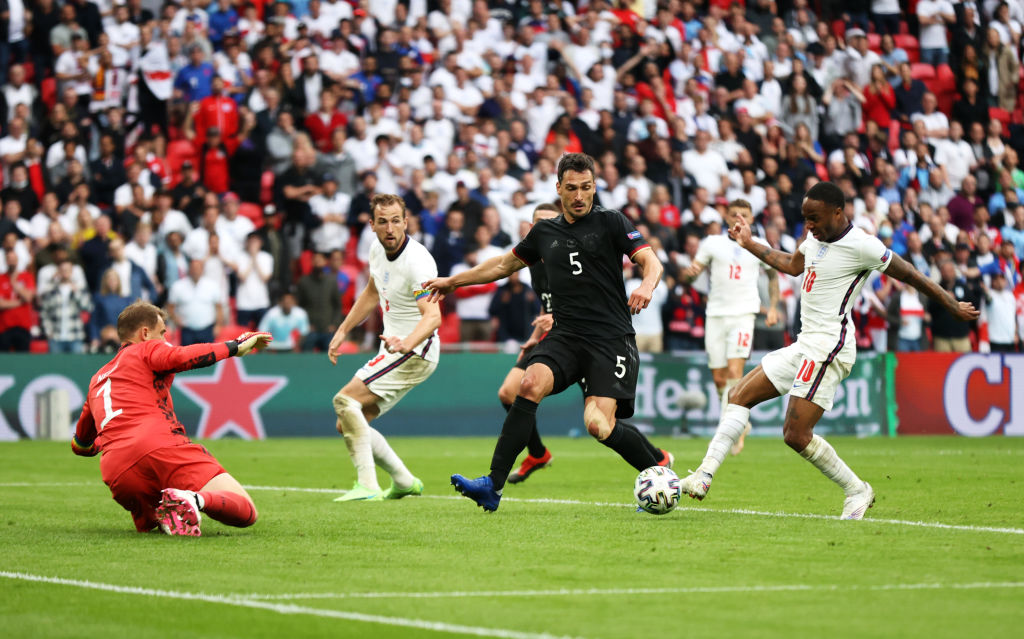 Raheem Sterling – 8
What a man, what a man, what a bloody good man.
Has his haters but tonight came up with the goods, not for the first time in this competition. Trusted by Southgate to do his job and tonight I thought he did, very well. Drove at defences, albeit with sometimes little end product, but passionate and gave it a good shot.
Decision making questionable at times but his finish was tidy and in the last 20 minutes he was good value, well done Raheem. (Aaron)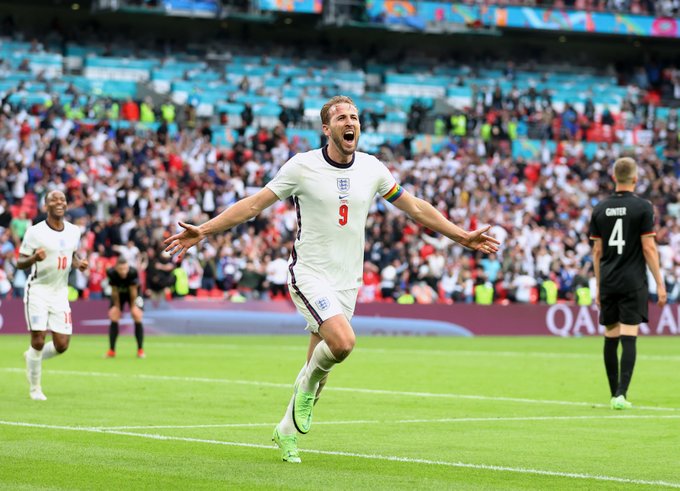 Harry Kane – 7
Maybe generous, or maybe biased, but Kane gains a seven for securing England's round of 16 victory. Despite another quiet and sluggish performance overall, there were more signs of positive play from the Captain and his goal came from exactly that.
Never in doubt that he would turn up in this tournament, and hopefully this is the first of many with more assistance from a certain number. (Hannah)
Substitutions: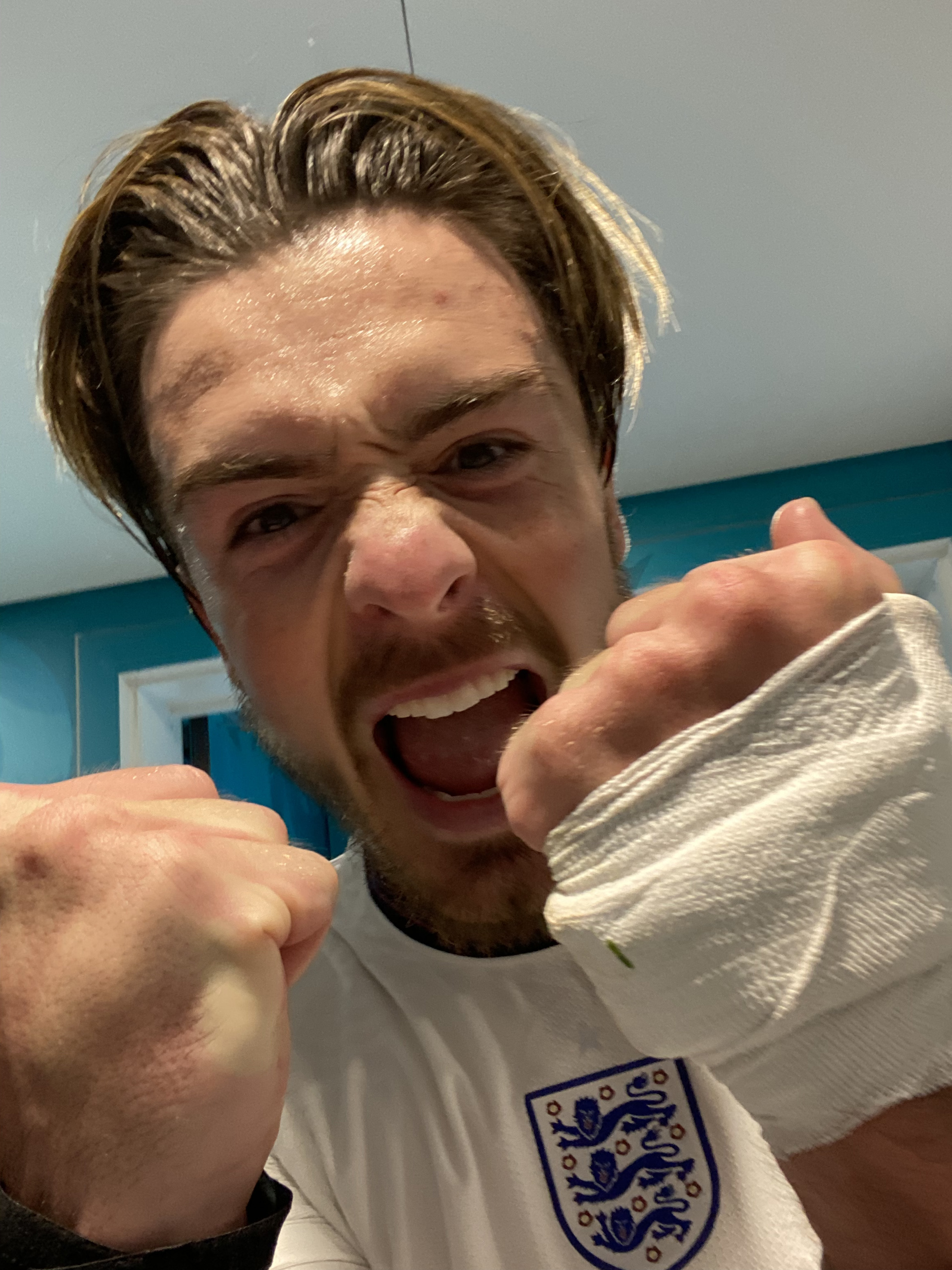 Jack Grealish – 8.5
Once again highlighted why everyone wants Jack Grealish in the starting line-up!
Grealish was the attacking spark England were craving, having a hand in the opening goal by playing Luke Shaw in to assist Sterling's opener.
Grealish grabbed his second assist after linking up with Shaw again on the left-hand side crossing for Kane to nod home his first of the tournament.
Massive impact by Jack! (Ryan)
Jordan Henderson – N/A
---
Jack Grealish Interview
---
UP NEXT – UKRAINE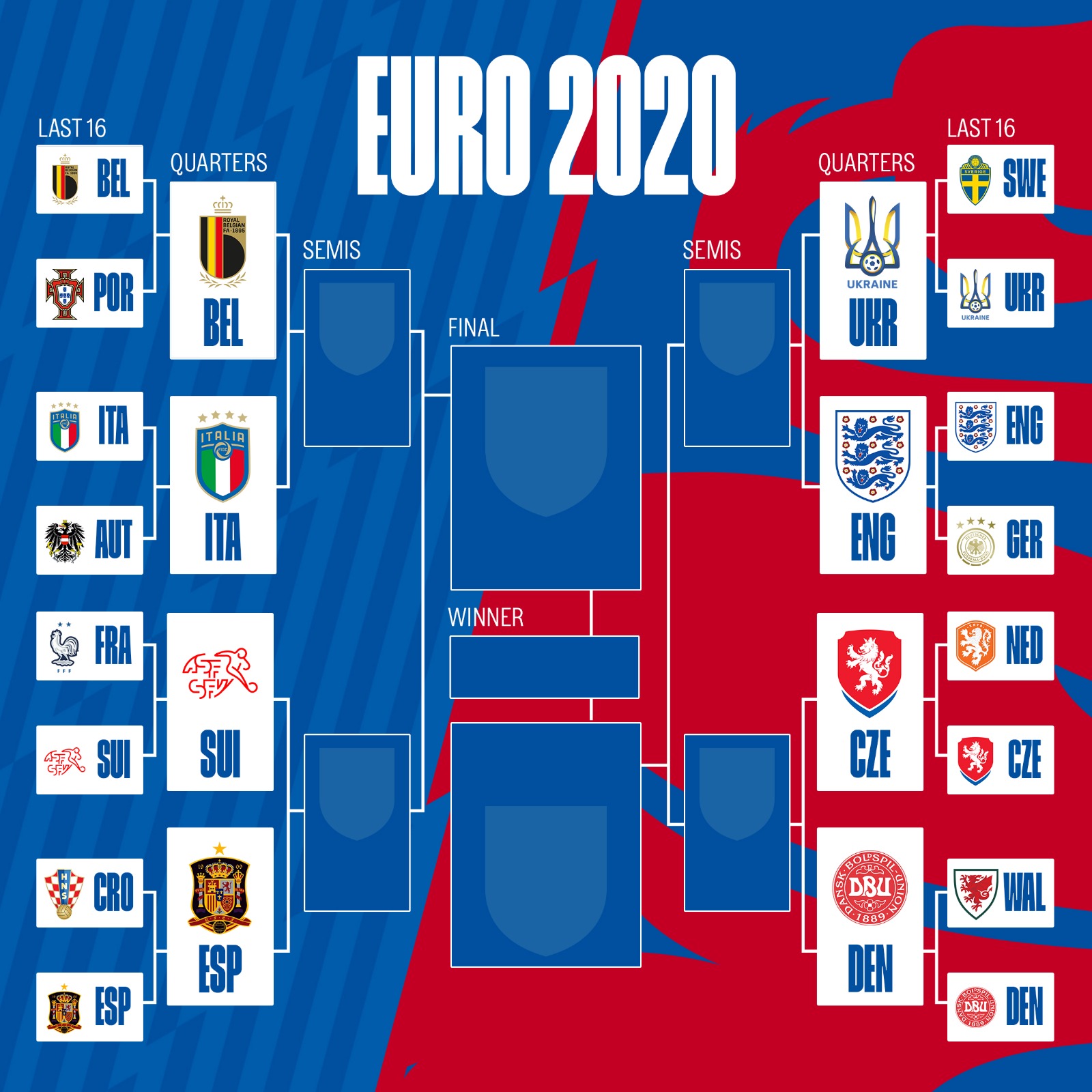 ---
FAN REACTION
Check out our YouTube for our fan reaction episode.
Help us grow and subscribe for free to our YouTube channel.
PLAYER REACTION
GARETH SOUTHGATE PRESS CONFERENCE
UTV PODCAST | LATEST NEWS
Check out the latest news from the UTV Podcast camp.
Remember, this is a channel built by fans for the fans. It's a platform for anyone to come on and have their say – if it's joining us on a Fan Reaction show or getting involved in our written work like Fan Reports, Fan Stories, Player Focus and the popular Player Ratings or have your question answered on our Preview shows – it is open to all.
It's a super chilled platform, so drop us a message or use our contact page.
SPONSER UTVPODCAST
Interested in sponsoring UTV Podcast? Email us at upthevillapodcast@gmail.com
---
NEW | TikTok
HELLO TIKTOK!! Bit of fun! Drop us a follow…
---
SOCIAL MEDIA
Facebook and Twitter readers, click the respective icon below to follow our utvpodcast social media accounts.
Subscribe to utvpodcast.co.uk to receive instant notifications on all podcast and blog releases.
---
UTV PODCAST | YOUTUBE
Help us grow and subscribe for free to our YouTube channel.
UTVPODCAST | SPOTIFY
Subscribe for free on Spotify
---
UTV PODCAST | MERCH