🎵…and then one night in Rome – we ran riot!!
Southgate's trusted old guard blow away Ukraine – a brace from Harry Kane and goal a piece for Harry Maguire and Jordan Henderson send England into a semi-final clash with Denmark!
Let's see how the fans rated the players, joining us today – Justin Hawthorne, Aaron Clark, Georgia Homer, Hannah Gowen, Liam Mucklow, Adam Holt and Ryan Mckeown.
If you'd like to join us for a game on this super chilled platform, please drop a message in the comment box at the bottom of this article.
STARTING LINE-UP
Formation 4-2-3-1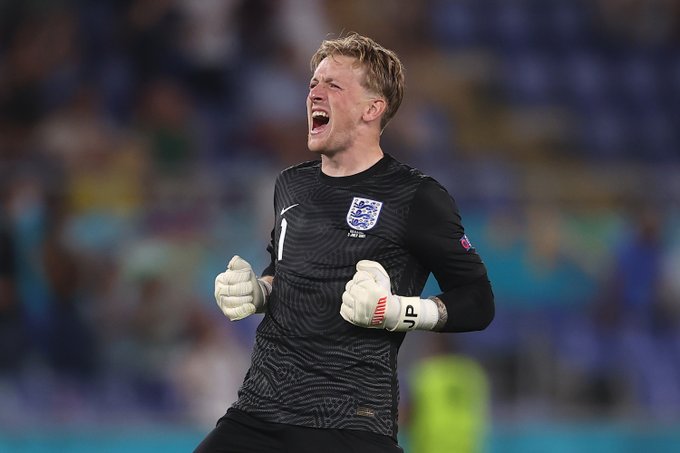 Jordan Pickford – 7
Didn't have an awful lot to do, but always looked calm and very assured when called upon. He was solid and communicated well with his defenders. (Adam)
Kyle Walker – 6
Walker; a sloppy and lacklustre start. Gave a number of balls away, but settled into the game as it went on. Has been one of the better performers thus far though and you can't deny his quality in the right areas. (Aaron)
John Stones – 8
Entirely focused and confident performance for Stones. Didn't put a foot wrong all game and mopped up everything he needed to. His partnership with Maguire looks a really strong one and a fifth consecutive clean sheet is something to be applauded. (Hannah)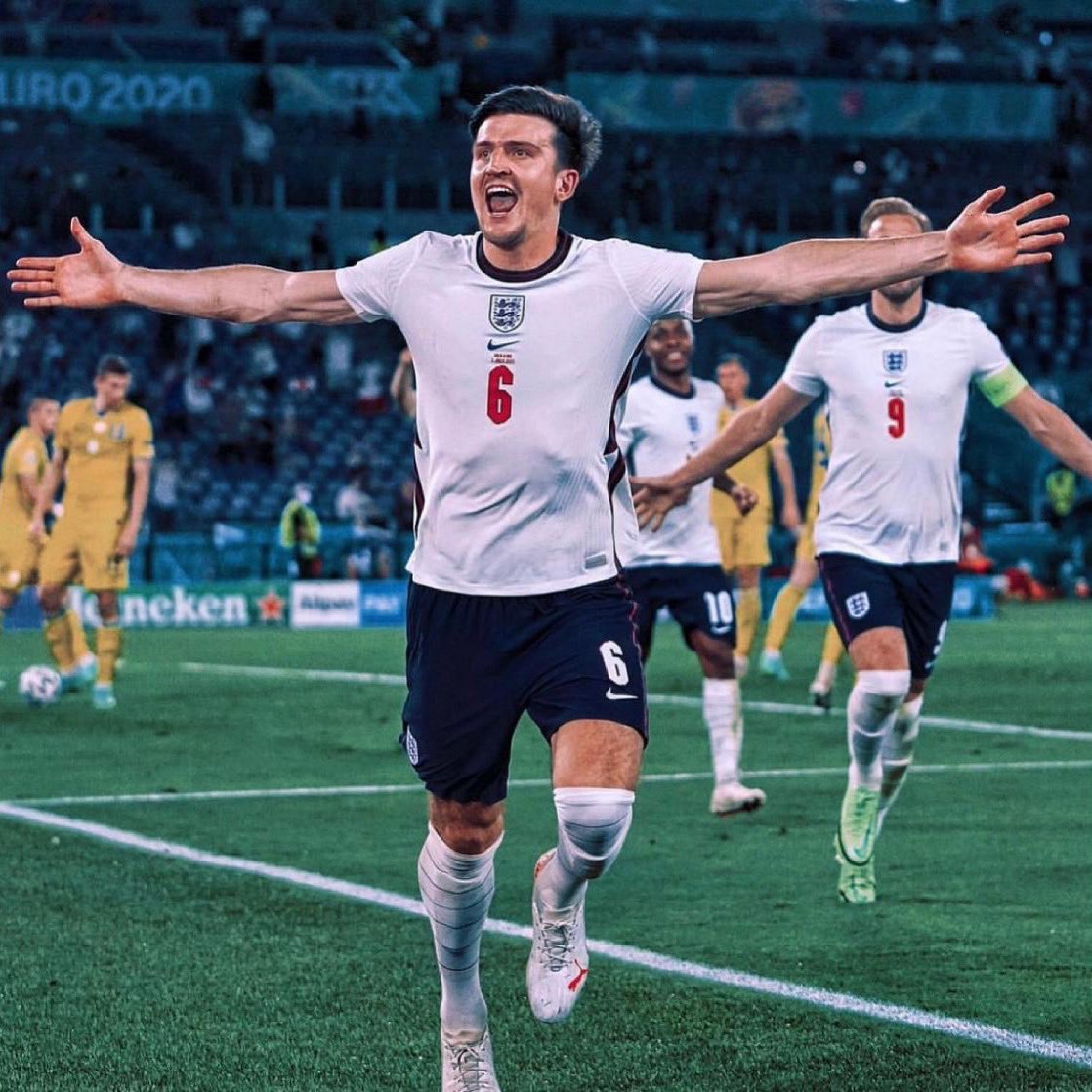 Harry Maguire – 8.5
Scored a great, powerful header to extend England's advantage in Rome and defended calmly and superbly throughout. (Adam)
SPREAD THE WORD
PLAYER RATINGS | England 4-0 Ukraine – Check it out! #ThreeLions #ENG #EURO2020

Tweet
---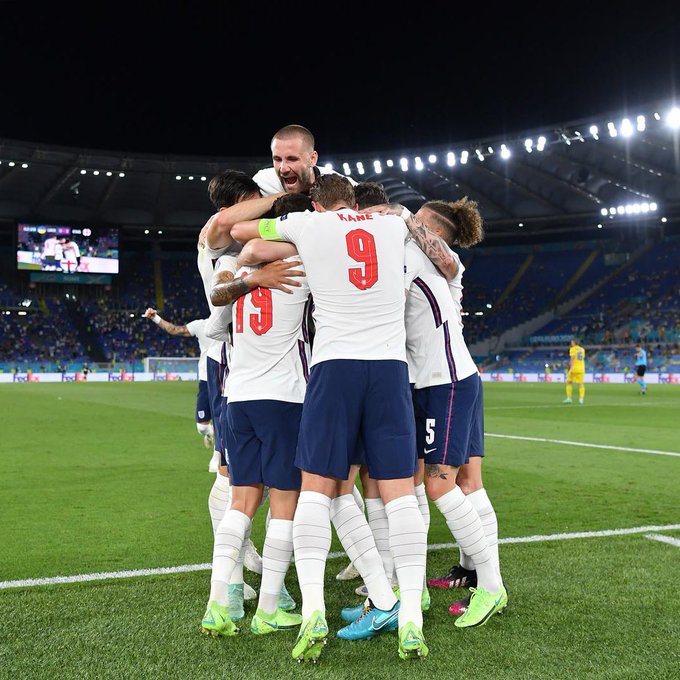 Luke Shaw – 9
Another standout performance that illustrated Shaw's versatility going forward and defensively. A clean sheet and two more assists made it a record-equalling night for Luke Shaw, reaching Beckham's assist tally. (Georgia)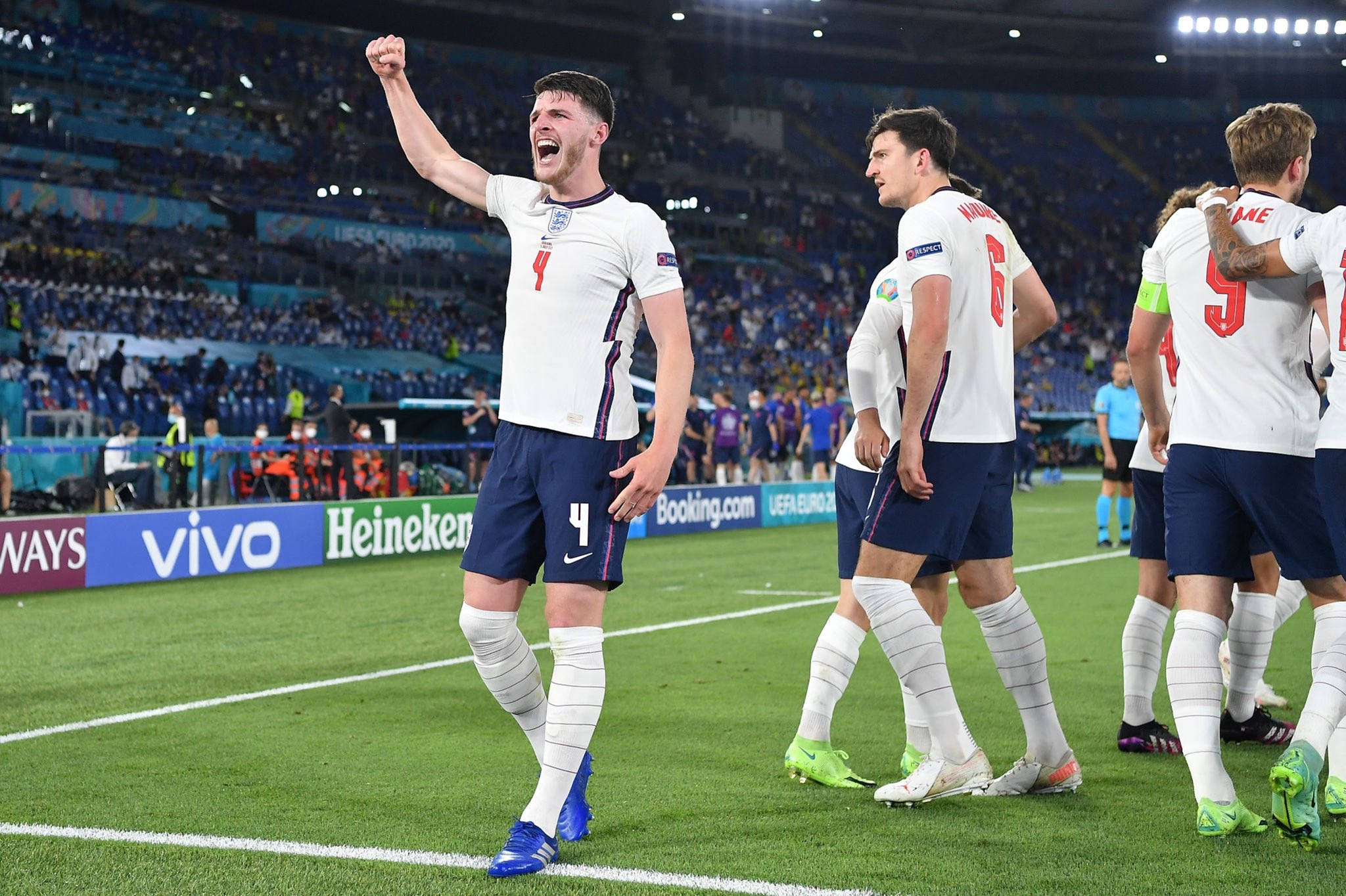 Delcan Rice – 7
Always shielding the defence and ticking things over. His partnership with Phillips is blossoming. (Liam)
---
MANSCAPED
Get 20% OFF @manscaped + Free Shipping with promo code UTVPODCAST at MANSCAPED.com! #ad #manscapedpod
---
Kalvin Phillips – 7
Phillips had little to do against Ukraine but played his role when needed. Substituted in the second half to avoid a potential suspension, an indication of involvement in the semi-final. (Georgia)
Mason Mount – 7
There is no doubting Mason Mount worked hard in this match. He did drift in and out of the game while the likes of Kane and Rice were more eye-catching with their commanding performances. However, he played a part in two goals and helped out defensively when needed. (Hannah)
SPREAD THE WORD
PLAYER RATINGS | England 4-0 Ukraine check it out! #ThreeLions #ENG #EURO2020

Tweet
---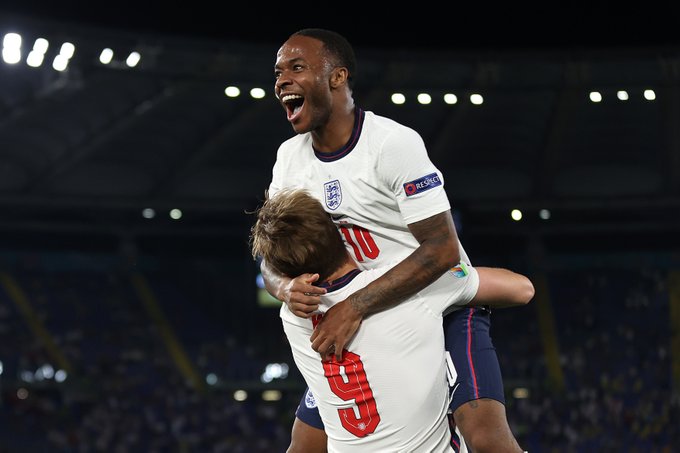 Raheem Sterling – 9
Involved in everything good England did.
A delightful assist for the first goal. If anyone's un-droppable it's him. There's an argument to say he's the player of the tournament. (Liam)
Jadon Sancho – 6
In the first half, there was very little to discuss. Near none existent at times. The second half came into the game a little bit more, with some strong runs and nice skill on the flanks, often with little end product. Good to see him on the pitch though. Lucky to play a full 90. (Aaron)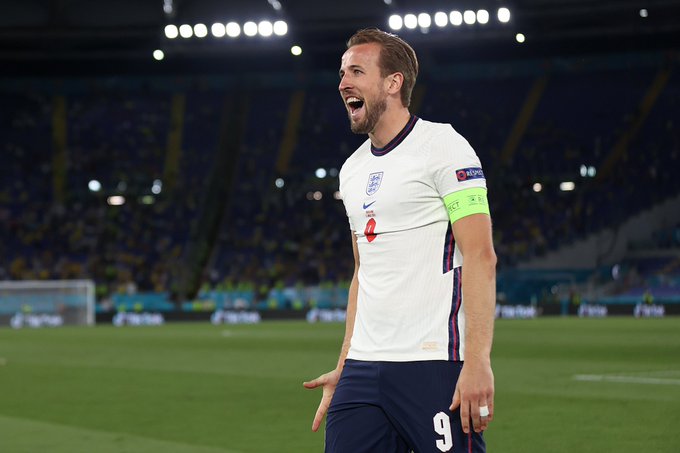 Harry Kane – 9
A confident Kane returned to lead the line after his brief drought ended against Germany. The captain added a further two goals against Ukraine, opening the scoring within the opening 5 minutes. His brace was made up of a composed early finish and a well-placed header in the second half. (Georgia)
Substitutions: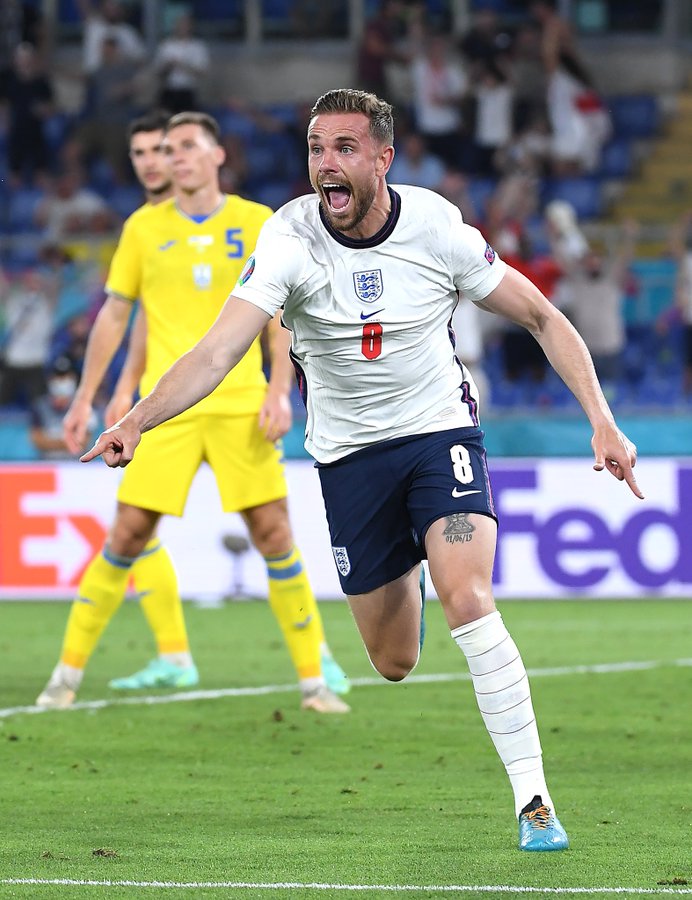 Jordan Henderson – 8
A very pleasing 35 mins for the Liverpool captain, scored his first international goal as well with a great header. (Justin)
Kieran Trippier – 6
Little to do after replacing the excellent Shaw. (Justin)
Marcus Rashford – 6
Again all the hard work had been done but good to get some mins. (Justin)
Jude Bellingham – 6
The future for England's midfield and is getting crucial experience now in these big games that will only help in the future. (Justin)
Calvert-Lewin – 5
Again nice to get on the pitch for the Everton striker but with Kane now hitting form at the right time I doubt we will see him again. (Justin)
---
UP NEXT – DENMARK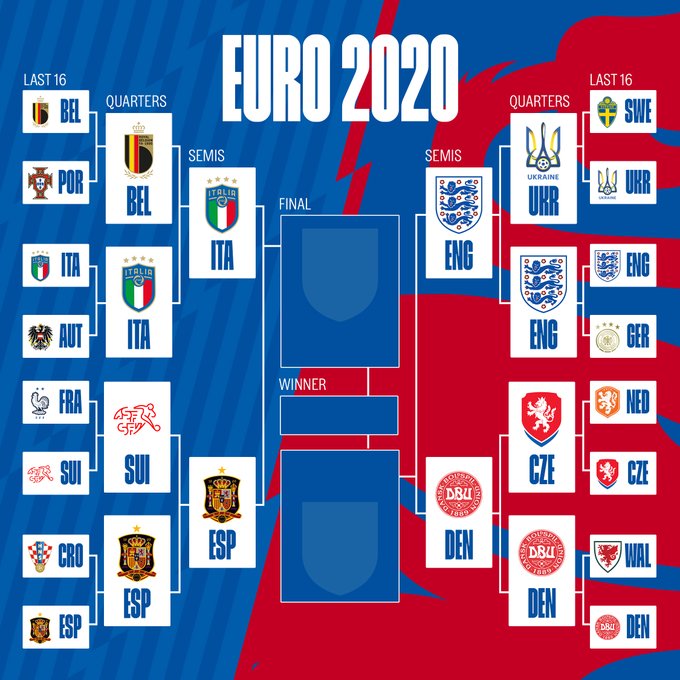 ---
FAN REACTION
Check out our YouTube for our fan reaction episode.
Help us grow and subscribe for free to our YouTube channel.
PLAYER REACTION
GARETH SOUTHGATE PRESS CONFERENCE
---
UTV PODCAST | LATEST NEWS
Check out the latest news from the UTV Podcast camp.
Remember, this is a channel built by fans for the fans. It's a platform for anyone to come on and have their say – if it's joining us on a Fan Reaction show or getting involved in our written work like Fan Reports, Fan Stories, Player Focus and the popular Player Ratings or have your question answered on our Preview shows – it is open to all.
It's a super chilled platform, so drop us a message or use our contact page.
SPONSER UTVPODCAST
Interested in sponsoring UTV Podcast? Email us at upthevillapodcast@gmail.com
---
NEW | TikTok
HELLO TIKTOK!! Bit of fun! Drop us a follow…
---
SOCIAL MEDIA
Facebook and Twitter readers, click the respective icon below to follow our utvpodcast social media accounts.
Subscribe to utvpodcast.co.uk to receive instant notifications on all podcast and blog releases.
---
UTV PODCAST | YOUTUBE
Help us grow and subscribe for free to our YouTube channel.
UTVPODCAST | SPOTIFY
Subscribe for free on Spotify
---
UTV PODCAST | MERCH