Congratulations Italy – EURO 2020 Champions!
It started so well for England – 115 seconds into the game and Luke Shaw sent Wembley into a sea of limbs! 1-0!
England had Italy rattled and on the ropes in the first half but failed to take advantage before Italy composed themselves, taking the forward-thinking initiative and equalising in the second-half – Leonardo Boucci turning home from a set-piece.
England held out for penalties, but our recent successful shoot-out form deserted us, despite Pickford making an early save to hand us the advantage – three missed spot-kicks in a row from Rashford, Sancho and Saka saw Italy earn a well-deserved victory!
Let's see how the fans rated the players, joining us today – Justin Hawthorne, Aaron Clark, Georgia Homer, Hannah Gowen, Gary Plaza, Adam Holt, James Madge, Dani Casey, Simon Lines, Luke Robinson and Ryan Mckeown.
If you'd like to join us for a game on this super chilled platform, please drop a message in the comment box at the bottom of this article.
STARTING LINE-UP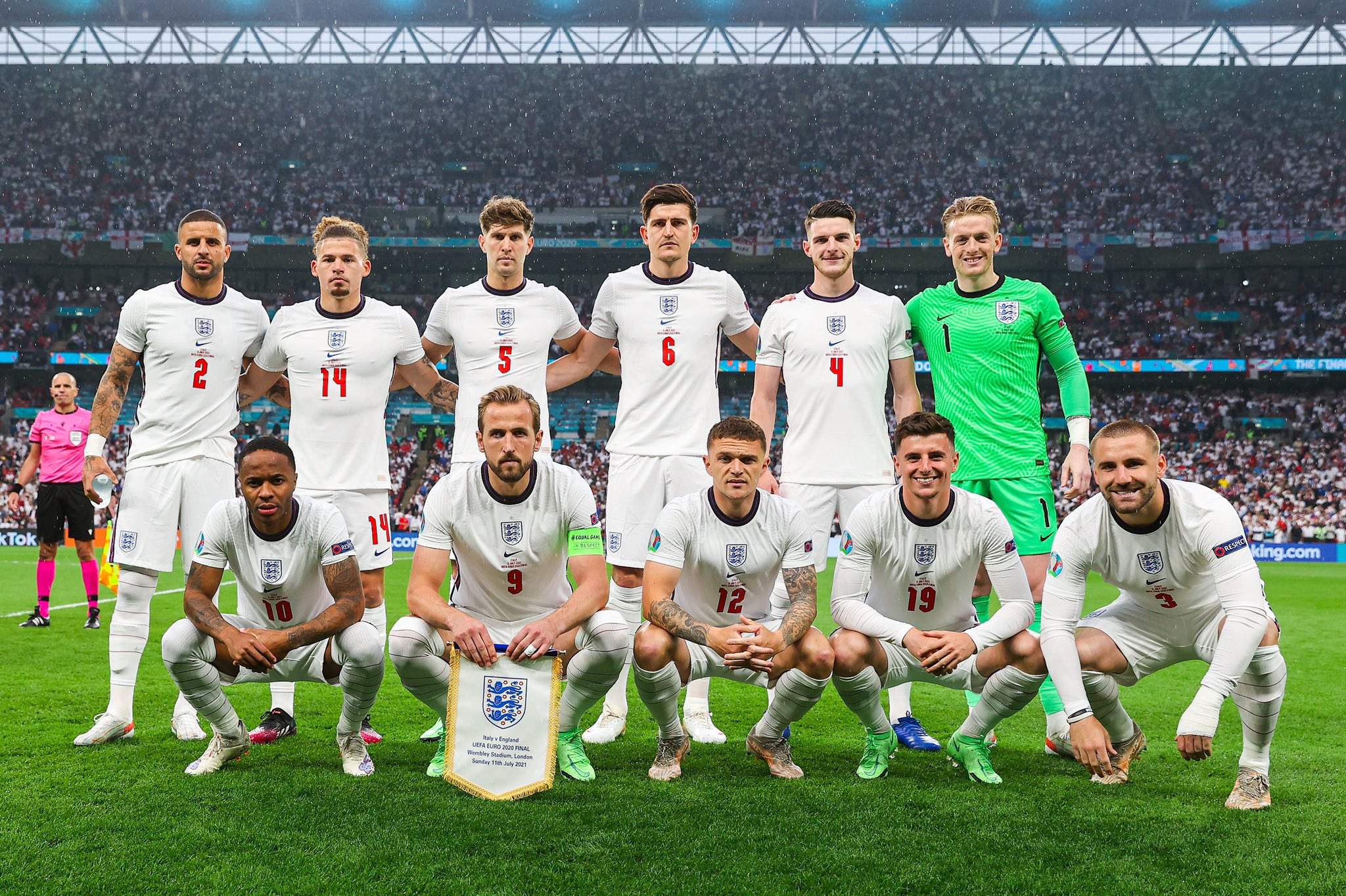 Formation 5-2-3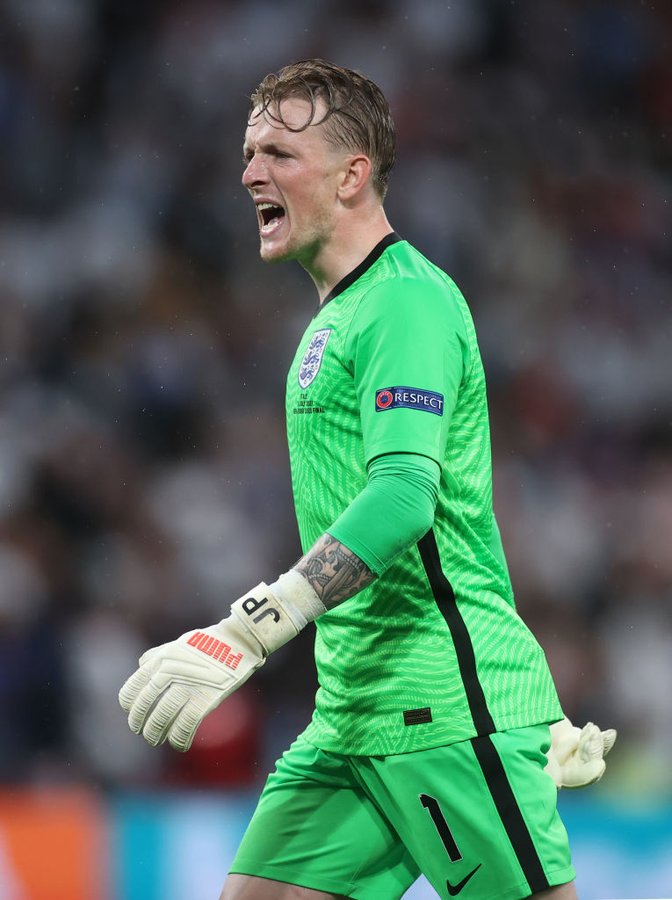 Jordan Pickford – 9
Super performance again from Pickford!
His save from Jorginho's spot-kick had me screaming the house down, unfortunately we know what happened next!
Can be very proud of his performances throughout this tournament. (Ryan)
Kieran Trippier – 6.5
He had the perfect start, picking out Shaw with an inch-perfect cross for the opening goal.

Trippier was a big presence early on and he seemed to be playing in acres of space on the right during the opening 15 minutes.

He was involved throughout the first half and looked solid at the back when called upon.
He became pretty anonymous second half, but he wasn't the only one. (James Madge)
Kyle Walker – 7
Strong tournament for Walker and his form continued into the final.
Used his pace well to thwart Italy along with a great forward run to contribute to Shaw's goal.
Tough second half but stood up to the task well. (Simon Lines)
John Stones – 8
So good throughout the first half, an amazing block in the closing stages of the half.
One way traffic defending in the second half.
Defend well and didn't put a foot wrong all night! (Luke Robinson)
Harry Maguire – 8
Wobbly start from Maguire as he gave away a corner in the opening minutes, likely due to nerves.
He came into himself as the game continued and became the strong defensive figure we have been blessed with since his return. Topped off the evening with the penalty of the night, smashing the camera in the process. (Georgia Homer)
SPREAD THE WORD
PLAYER RATINGS | THE FINAL #ThreeLions #ENG #EURO2020

Tweet
---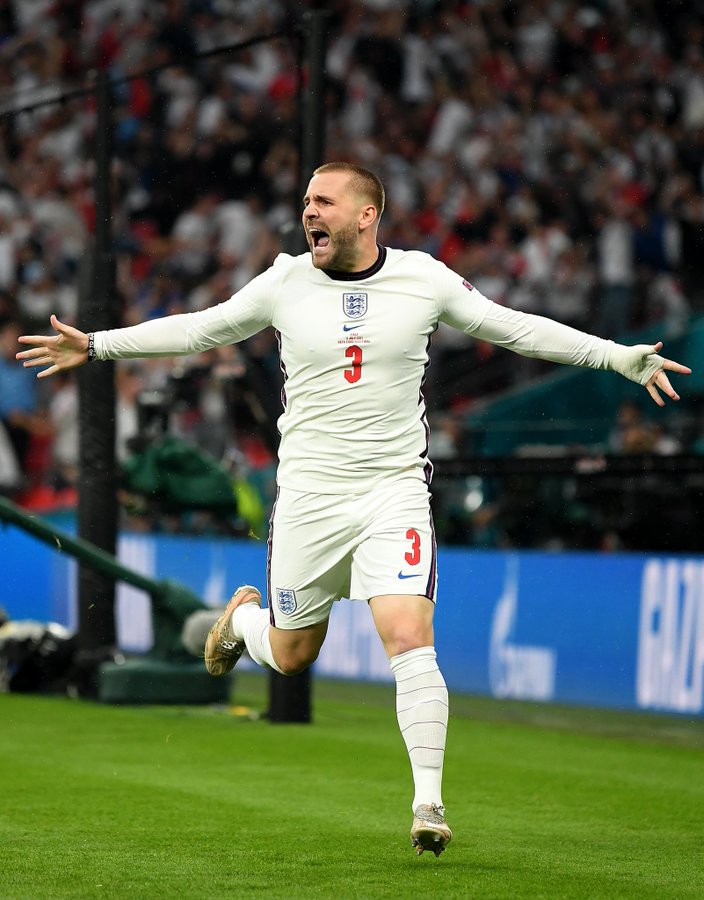 Luke Shaw – 7
Shawberto Carlos had a stunning first half – he started the run-up play which leads to that stunning left-footed volley that put England ahead inside of 3 minutes, and for the rest of the half was shipping balls across the pitch for fun.
The second half was tricky for the entire squad as we failed to keep a lot of possession but to have scored in the final of the Euros is something that he can be proud of forever. He had a great tournament and is one of, if not the best, left-back in the league. (Dani Casey)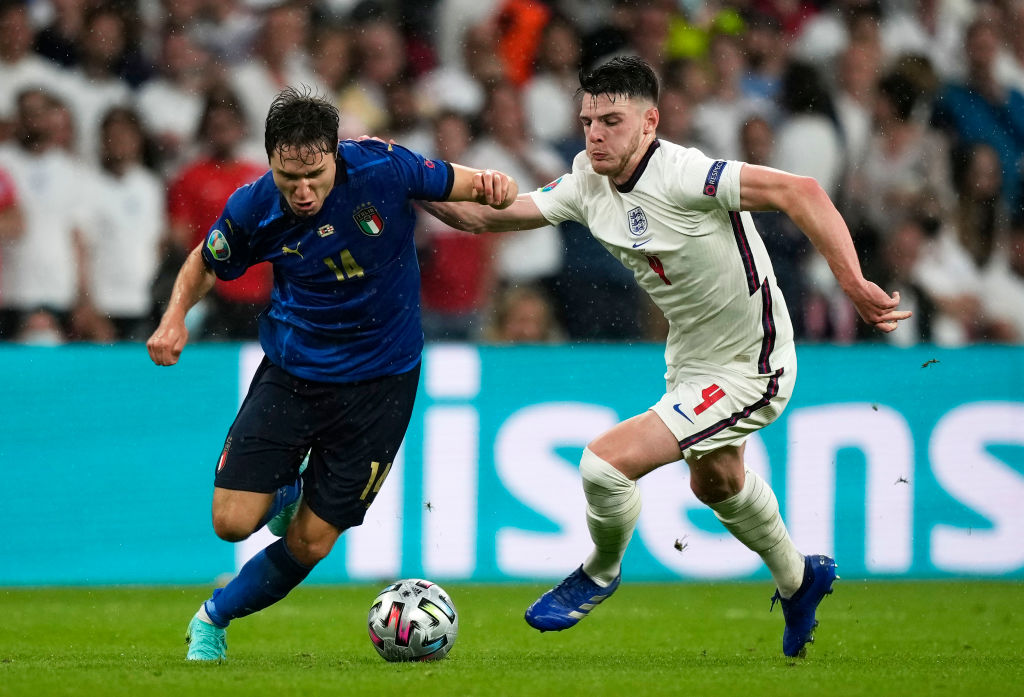 Declan Rice – 8
Rice – was simply sensational in the first half, a performance that had almost everything. He dominated in the air and drove us forward on many occasions.
Gobsmacked when he was substituted unless he was injured it seemed a very odd change. (Justin Hawthorne)
---
MANSCAPED
Get 20% OFF @manscaped + Free Shipping with promo code UTVPODCAST at MANSCAPED.com! #ad #manscapedpod
---
Kalvin Phillips – 7
Didn't put a foot wrong all night and put some great challenges in.
The passing was good as well. A great performance from the Leeds midfielder. (Adam Holt)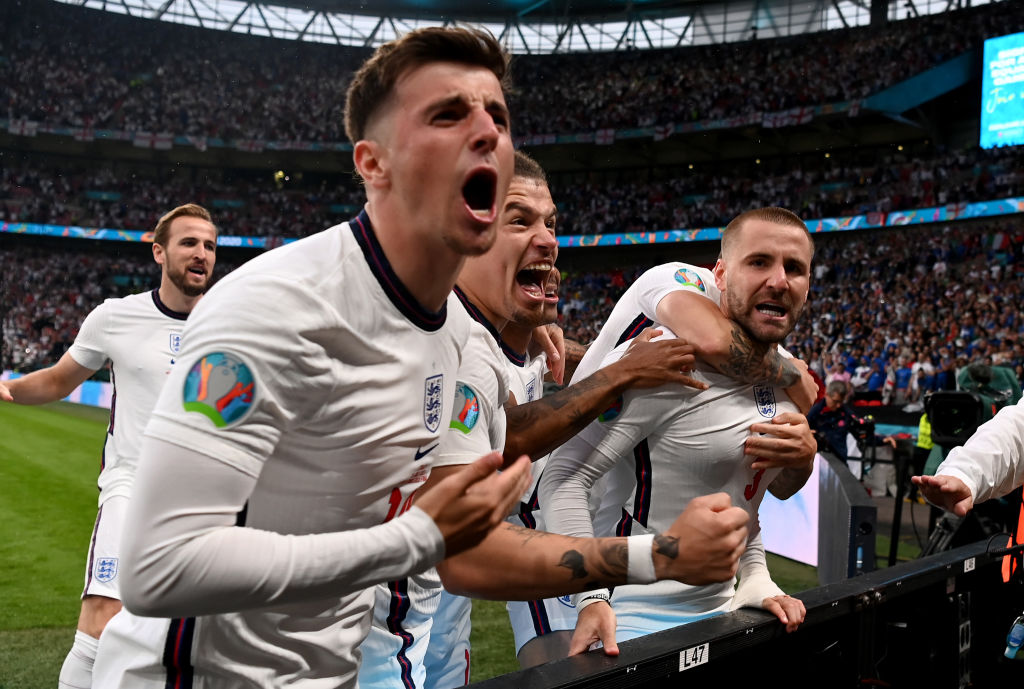 Mason Mount – 3
I struggle to get Mount and what he offers at times. He's a very good CAM but he cannot play in a front 3. You can't blame his effort but he loses positional play in a front 3. If we play a back 3 then the likes of Grealish, Rashford and Sancho have to start ahead of him. Covered well defensively but largely missing for the first 45.
Second half – did he play? Missing all half, really annoyed how he played all game with the players we have stuck on the bench.
Extra Time – I gave up trying to find him in the second half. Must have nudes of Southgate as I cannot explain it any other way. (Gary Plaza)
SPREAD THE WORD
PLAYER RATINGS | THE FINAL – check it out! #ThreeLions #ENG #EURO2020

Tweet
---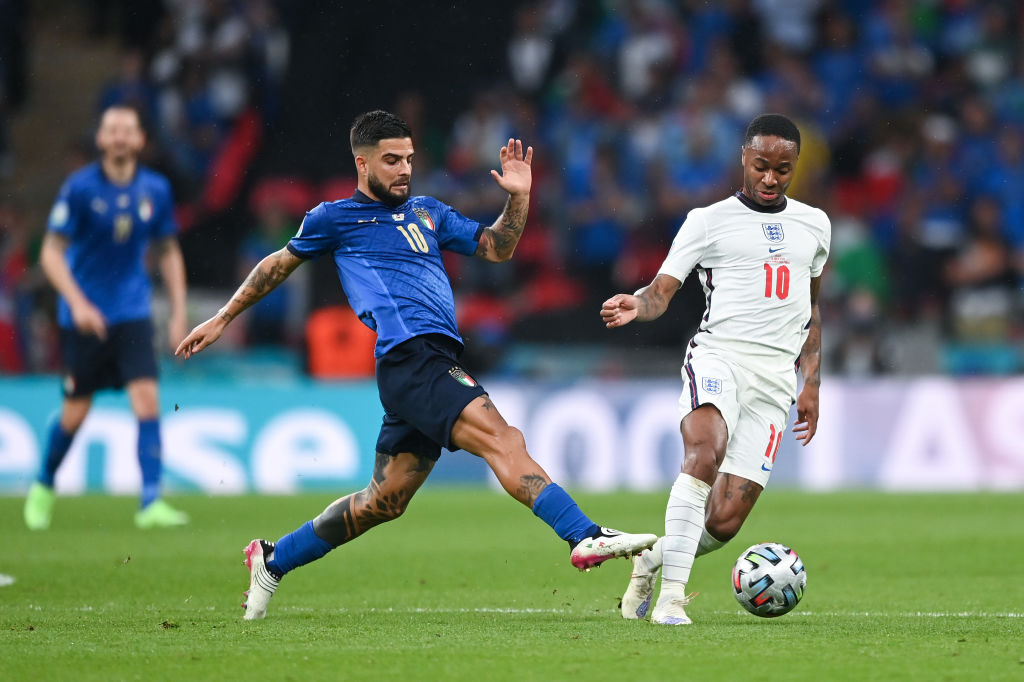 Raheem Sterling – 7
Raheem has, without doubt, been one of our most consistent performers throughout the whole tournament.
Tonight, in the first half he looked really up for it. Getting into areas that gave the Italian defence some real problems. Driving forward, showing some tasty flair and causing issues.
In contrast, and for many of the England boys, the 2nd half proved a little too much for him. Little impact and a few too many errors. Very surprised to not see him in the first 5 penalty takers.
Lots of positives for Sterling across the board but in a second 45 minutes he knows he could and should have been better. (Aaron Clark)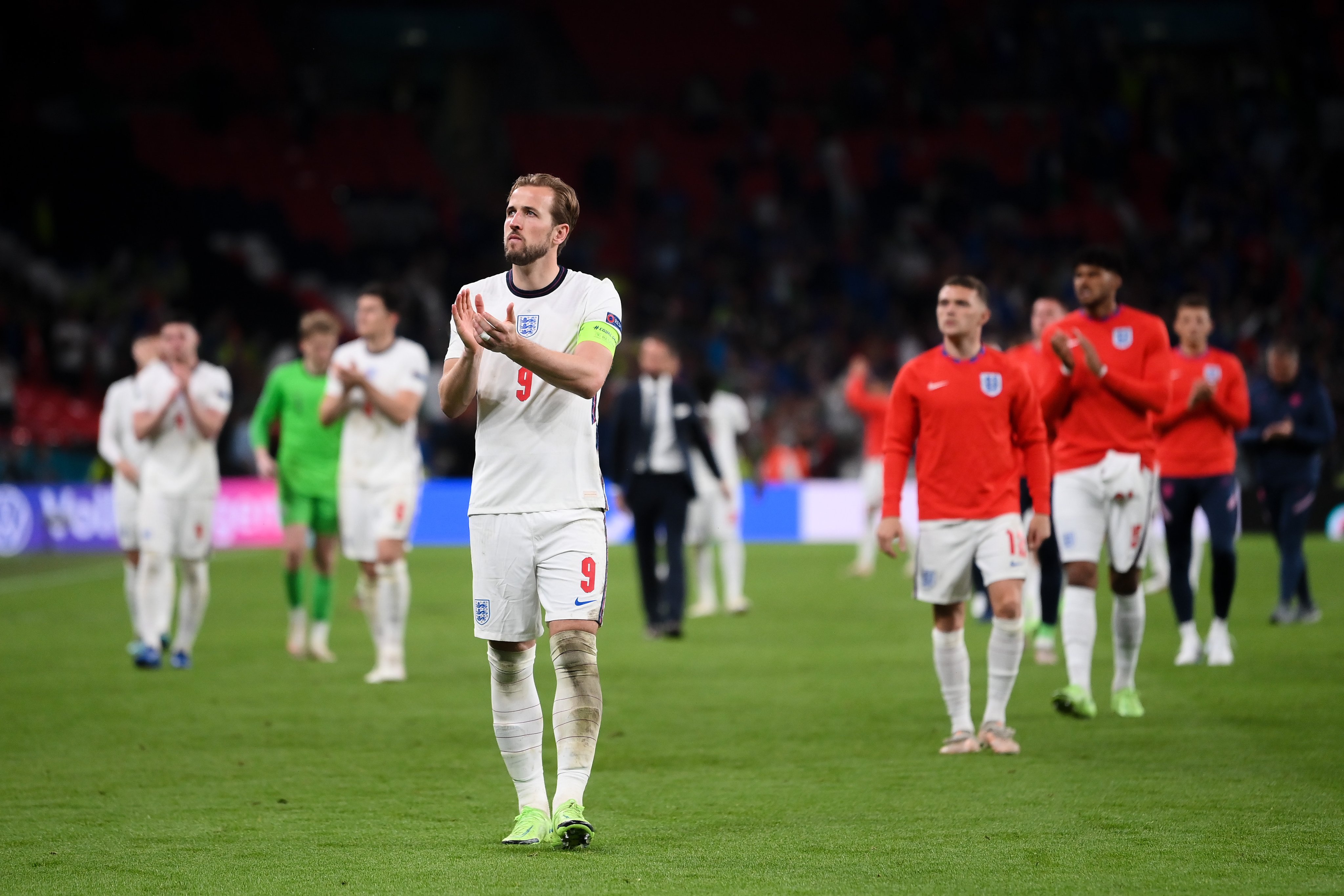 Harry Kane – 5
Absolutely gutted with Kane's performance.
His first half was one of the best of the tournament as he was a complete nuisance for Italy's centre backs, made many good runs and was so strong in duels.
From the second half whistle, much like a lot of the team, Kane went missing. He didn't create a chance all game, and failed entirely to sustain pressure and get his team up the pitch. (Hannah Gowen)
Substitutions:
Bukayo Saka – 8
19 years old and had the bollocks to step up and take a penalty, this won't define him, he'll come back stronger! (Ryan)
Jack Grealish – 5
Introduced to the game too late to make an impact! (Ryan)
Jordan Henderson – 5
Failed to make an impact on the game. (Ryan)
Marcus Rashford – N/A
Jadon Sancho – N/A
---
PLAYER REACTION
CAPTAIN
GARETH SOUTHGATE PRESS CONFERENCE
FINAL WORD
Massive thank you to everyone that has contributed to this feature throughout the Championship! Ryan.
---
UTV PODCAST | LATEST NEWS
Check out the latest news from the UTV Podcast camp.
Remember, this is a channel built by fans for the fans. It's a platform for anyone to come on and have their say – if it's joining us on a Fan Reaction show or getting involved in our written work like Fan Reports, Fan Stories, Player Focus and the popular Player Ratings or have your question answered on our Preview shows – it is open to all.
It's a super chilled platform, so drop us a message or use our contact page.
SPONSER UTVPODCAST
Interested in sponsoring UTV Podcast? Email us at upthevillapodcast@gmail.com
---
NEW | TikTok
HELLO TIKTOK!! Bit of fun! Drop us a follow…
---
SOCIAL MEDIA
Facebook and Twitter readers, click the respective icon below to follow our utvpodcast social media accounts.
Subscribe to utvpodcast.co.uk to receive instant notifications on all podcast and blog releases.
---
UTV PODCAST | YOUTUBE
Help us grow and subscribe for free to our YouTube channel.
UTVPODCAST | SPOTIFY
Subscribe for free on Spotify
---
UTV PODCAST | MERCH