JG10
It's been another summer of speculation, hope restoration and fan devastation. From unstoppable highs to unthinkable lows, Aston Villa Football Club have once again had fans on their knees, begging for certainty over a certain number 10. The lad with the short socks, super calves and floppy hair. The one with a Brummy accent that can be heard through a muted television, the one we watched rise exponentially to the top of English football. His name is Jack Grealish.
The rumour mill works incredibly hard during the summer months, churning out droplets of transfer gossip and potential drama. Villa's number ten has undoubtedly been one of the most talked about players over the last three summers as media, clubs and fans all seemed to want a slice of the Grealish drama. Summer 2021 has been no different. In fact, this year has seen more speculation than ever, and eventually the reality of a captain's departure became more than just Twitter gossip.
Jack is off to Manchester City. At the start of the 2020/21 campaign, he openly admitted that it was a 50/50 race between remaining at the club or departure (for the red side of Manchester). With this in mind, it is not shocking that Grealish would eventually leave Villa for a top six giant in hopes of some more decorated years whilst in his prime.
There has been a real mixed bag of emotions throughout the fan base over the last week or so as reports escalated and ultimately news of an agreement surfaced. Many remained hopeful, especially with signs of Grealish back in the Villa camp, while others were sceptical. Will he stay or will he go? Social media erupted with every glimmer of Grealish news, and thousands united in a combined state of not-knowing.
---
SPREAD THE WORD
𝐅𝐀𝐍 𝐎𝐏𝐈𝐍𝐈𝐎𝐍 | 𝐉𝐚𝐜𝐤 𝐆𝐫𝐞𝐚𝐥𝐢𝐬𝐡 | 𝐇𝐚𝐧𝐧𝐚𝐡 𝐆𝐨𝐰𝐞𝐧 "It's been another summer of speculation, hope restoration and fan devastation." #avfc #utv | http://utvpodcast.co.uk @hannahgowen_

Tweet
---
In light of the news of his move, some may not know how to feel, and some may feel extremely certain, one way or the other. Modern football knows no loyalty – nor does it have much room for sentiment. Villa envisaged Jack as the cult hero, boyhood fan, potential future legend status, and so his exit from the club is undoubtedly an extremely emotional one for many. Beyond Villa, any fan of the game can observe Jack's obsession with playing football. While this may contradict a move to City, a move which may result in many hours of bench-warming, Jack will forever be a lover of the game. This love goes hand-in-hand with a burning desire for glory, success, and reaching the highest of heights, albeit not with the club we had hoped.
It is easy for Villa fans to be devastated that he would want such success with another, like a lover's betrayal. Imagine being a generational talent on the ball, wanting nothing more than to be the absolute best, and the Champions come knocking with a simply astonishing bid of £100 million. These deals do not come around often, and it is one that very few would turn down. The money does not only suit the pockets of Jack and his agent, but for his boyhood club who can use it for greater good.
Undoubtedly the owners have thrown everything on the table for Grealish. It is common knowledge that they did not want him to leave, rather they actively tried to keep him. However, if a player is ready for a big money move, for Champions League nights in the imminent future, then an amicable and financially beneficial move is truly the best outcome.
Scenes from training over the last few days have shown that Jack Grealish did not want to leave the club on bad terms. Training with his teammates, taking photos with onlooking fans and keeping his head low online were all key in him enabling a smooth transition from his club to City. If he were to do the opposite, Harry Kane style, fans would have been furious and left with a bitter taste in their mouths.
Saying that, the main mood appears to be one of bitterness. There are plenty of reactionary statements online and amongst fan groups at the moment as people digest the news differently. It is expected that Villans are gutted, disappointment and, to some extent, angry. Not twelve months ago, Grealish did in fact pledge his allegiance to Villa in a further five-year contract. Owners, player, agent had to agree to that deal at the time. As much as he clearly loves the club, he needed to secure a deal in light of interest from other clubs. A release clause perhaps a dirty phrase, but ultimately something that will only help Villa to build onwards from his exit.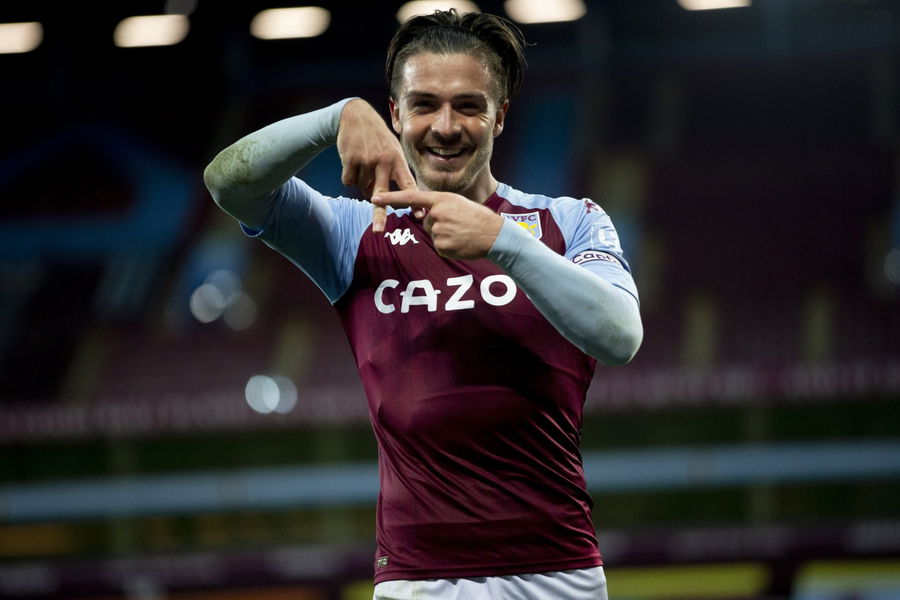 Almost a year on, after a surprisingly successful season in relation to the previous campaign, fans are questioning why their star boy would abandon ship at the most promising time at the club in over a decade. What we cannot deny, is that Grealish gave everything to the claret and blue shirt for almost two decades. From 2015 FA Cup highlights to Championship starlet, and more recently Premier League saviour and talisman. JG10 is claret and blue, wherever he may end up, but Aston Villa are not Jack Grealish.
---
SOCIAL MEDIA
Facebook and Twitter readers, click the respective icon below to follow our utvpodcast social media accounts.
---
Aston Villa are a dominant force, voices loud and proud across the world, a rising threat against the top six. The owners stride onwards with their project, recruiting another set of promising and exciting players. With £100 million extra to land in the club's pockets, who knows where they can take the club with further reinvestment and a move away from the image of a 'one-man team'.
There are around ten days left until the new season commences. This deal comes late in the window, but Villa are well equipped to stride forwards on the 14th August. Despite everything, Villa fans, there is so much to hope for. Overnight, the goal of European glory has not diminished, nor have Villa's chances of getting there. Grealish may have been the guiding light for vast spells in recent times, but as the club evolves without him, fans will see more and more to be proud of, beyond a single Solihull-born lad and his nippy feet.
This is Aston Villa – it did not begin with one player and it certainly does not end without him. Let's be gracious in his absence, knowing we will rise again with a team that can and will succeed without him.
UTV
---
UTV PODCAST | LATEST NEWS
Check out the latest news from the UTV Podcast camp.
Remember, this is a channel built by fans for the fans. It's a platform for anyone to come on and have their say – if it's joining us on a Fan Reaction show or getting involved in our written work like Fan Reports, Fan Stories, Player Focus and the popular Player Ratings or have your question answered on our Preview shows – it is open to all.
It's a super chilled platform, so drop us a message or use our contact page.
SPONSER UTVPODCAST
Interested in sponsoring UTV Podcast? Email us at upthevillapodcast@gmail.com
---
NEW | TikTok
HELLO TIKTOK!! Bit of fun! Drop us a follow…
---
SOCIAL MEDIA
Facebook and Twitter readers, click the respective icon below to follow our utvpodcast social media accounts.
Subscribe to utvpodcast.co.uk to receive instant notifications on all podcast and blog releases.
---
UTV PODCAST | YOUTUBE
Help us grow and subscribe for free to our YouTube channel.
UTVPODCAST | SPOTIFY
Subscribe for free on Spotify
---
UTV PODCAST | MERCH