After eighteen months away from Villa Park, it was a truly heart-warming experience to be back hearing our 40,000 fans roaring the team on to victory. If there was ever a realisation of the importance fans make, no need to look any further than this game. It was a far better performance than the Watford game but still a lot to improve upon. So what are the five things we learnt from this winning display?
1. Jacob Ramsey steals the show!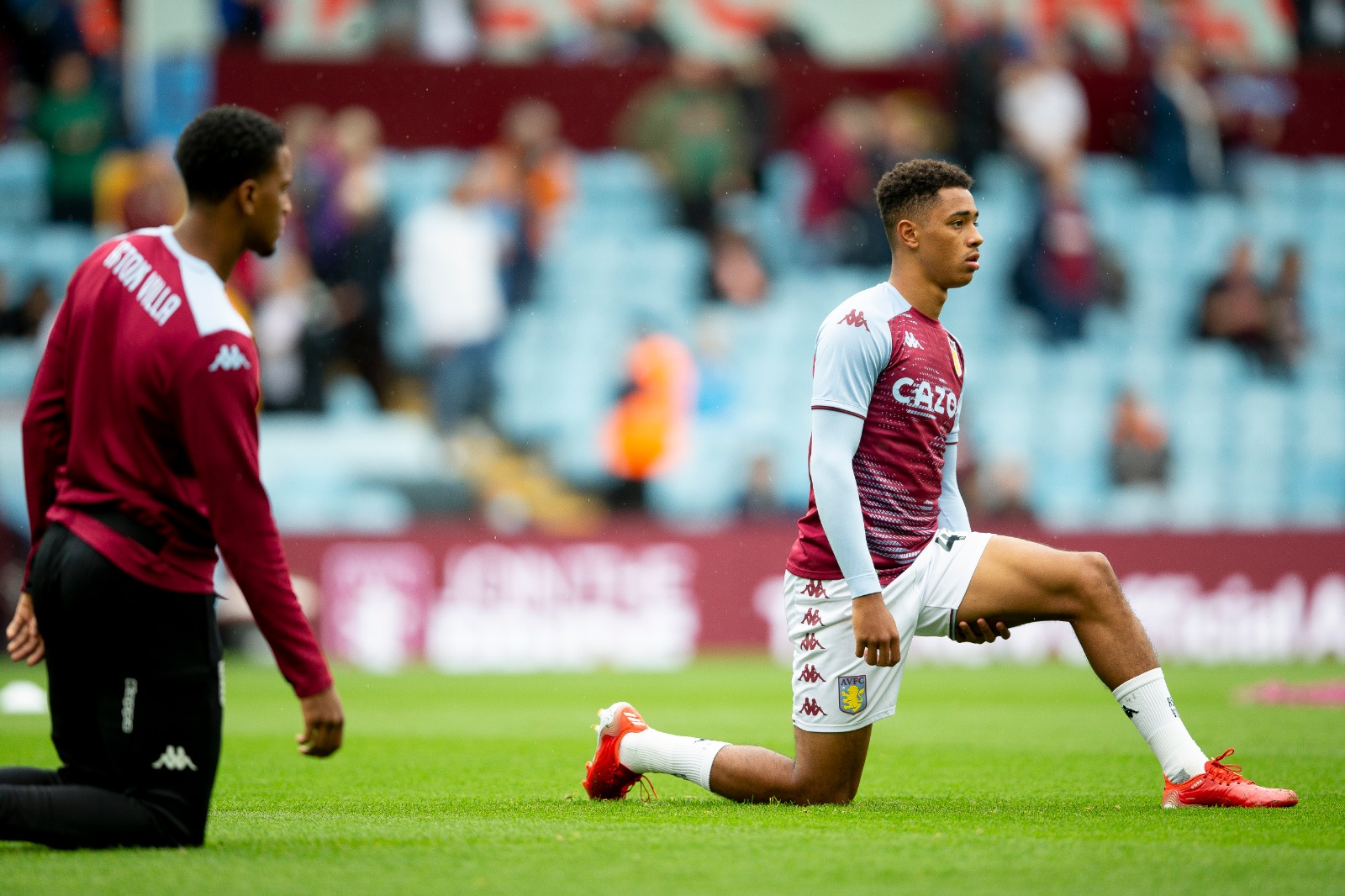 After a poor first half against Watford, Dean Smith decided JJ was the answer. His energetic display was a bright spark and he was duly rewarded, being given a starting berth. After a nervy display, where he played within himself, he grew into the game and became one of the star performers. In a three-man midfield, JJ was physical, commanding and drove us forward at crucial moments. He also played a beautiful through ball to Ings, which was a whisker away from finding the net and would have capped a wonderful contribution.
There is more to come from this kid, and I can't wait to see it!
2. Danny Ings' wonder goal leaves us speechless!
In what most of us can agree was a fairly tepid display with rare moments of quality, three minutes into first-half stoppage time something truly breathtaking occurred. It emanated from our new set-piece coach, Austin Macphee, who has been working vigorously with the team on throw-ins. Albeit unsuccessful earlier in the game from a similar position, we struck a goal (yes, lame pun intended), when Matty Cash and his new unearthed talent of long throws hit the spot. He managed to find Tyrone Mings, whose graceful movement and salmon like leap located Ings. What came was something we haven't seen at Villa Park since the mighty Christian Benteke in March 2014 against Norwich. A stunning, breathtaking, acrobatic bicycle kick picked out of mid-air and dispatched liked the deadly striker we all know Danny Ings to be.
I'm just extremely glad he is in our team, not just because we will see more of these joyous moments in claret and blue but he was always an irritating thorn in our side. It's a relief he won't be giving our defenders a torrid time anymore!
3. Ashley Young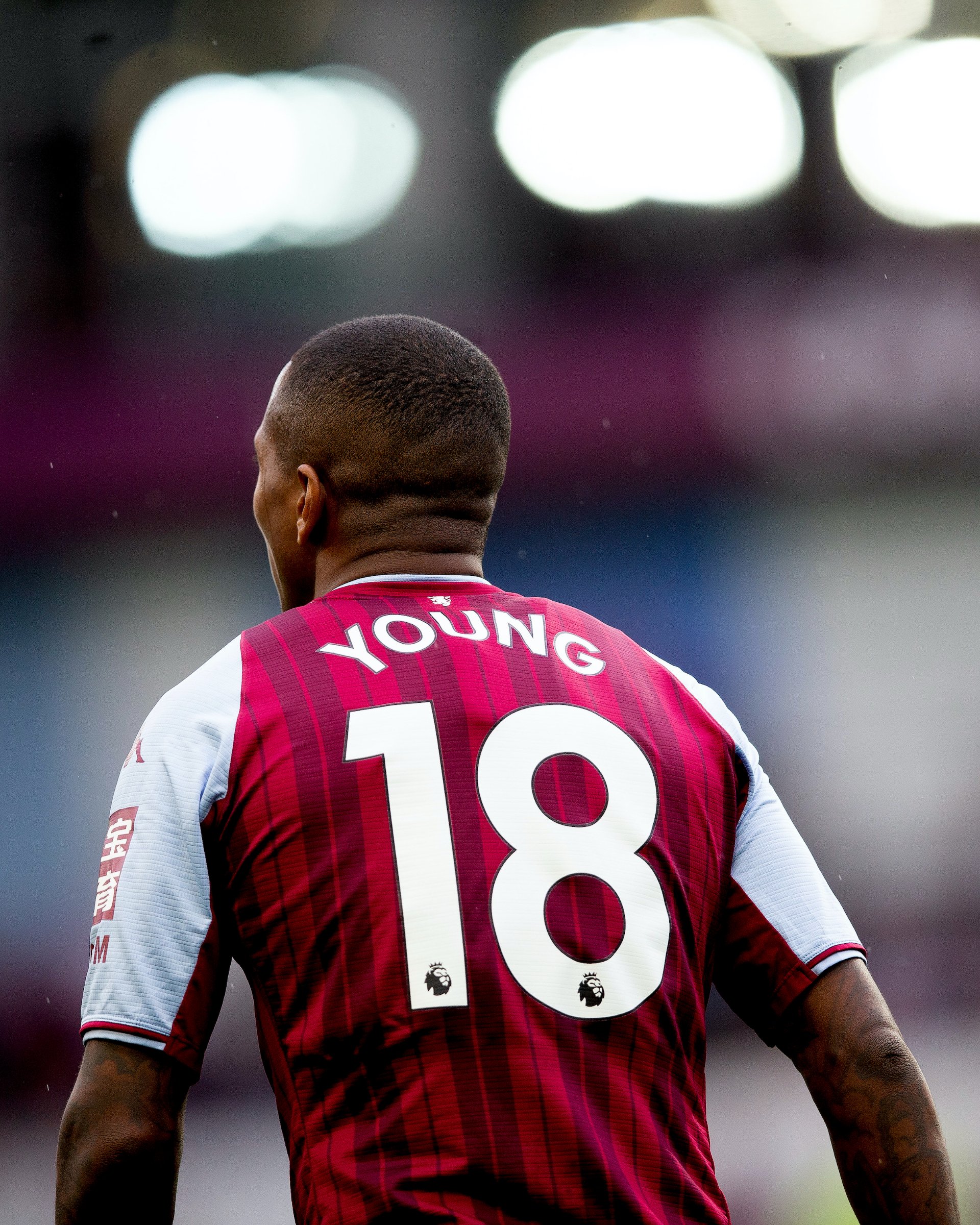 It was wonderful to see this man back in claret and blue for his second home debut. I have supported Aston Villa for twenty-five years but unfortunately never had the chance to see him in the flesh until yesterday. Even though his position has changed from winger to full-back, it was a great display from him. Not only did he perform well in defence and subdue the dangerous Allan Saint-Maximin but he also made some overlapping runs in attack, which I was so eager to see one of those result in a goal but surely that'll come at some point. He will provide crucial competition to our player's player of the season, Matt Targett.
This is the mark of a good team when you have two players per position driving one another to excellence. I fully expect to see Targett rise to this and it can only help the squad's improvement. In the meantime, Ashley has the shirt and I can only see this champion shine as the season progresses.
4. Anwar El Ghazi
I have to mention first and foremost, El Ghazi is a dedicated player who has produced some of the most iconic moments in recent times at our club. From the play-off final goal and assist to him being the highest scorer at Villa since our re-introduction to the premier league. Yesterday he encapsulated all of this by having the courage to step up and take the penalty, which would seal our victory and get us up and running. However, I have to say that he was our most disappointing player and struggled to get a foothold in the game. When you consider Newcastle as one of the worst teams in the league, this made it even more frustrating to watch. You could see his endeavour and eagerness to link up with Young but he would mostly end up tussling with the ball, which led to him falling over fairly easily when attempting to control and hold up possession.
I am so eager to see him thrive because he gets the most criticism from our fans but if I stop thinking with my heart, I honestly cannot see it happening and the direction our club is being taken, it's hard to see how much longer he'll be there, even as a squad player. Once Bailey is fit, he'll be on the bench and make the occasional substitute appearances. But I will be so happy to be proven wrong some come on, Anwar 'El-Goalzie', prove us all who doubt you wrong!
5. Formation Change
We all have our opinions as fans but I feel formation has been one of the most varied. This is an indication of how much we've grown as we enter our third year back in the Premier League. There is genuine strength-in-depth with this team and once they're all fully fit, barring Trezeguet with his long-term injury, we will be able to see exactly how much we've developed. The players we have brought in this season means, unlike last season, we can change formations and make substitutions that can affect the game positively. Our formation against Watford was 4-2-3-1 with Buendia operating at number 10. This didn't work and Dean Smith changed formation and personnel in the second half. In the Newcastle game yesterday we operated a 4-3-3 formation moving Buendia to his more natural right-wing position and having Mcginn, Luiz and Ramsey in midfield gave us more of a balance and robustness in midfield. Once we have Watkins, Bailey and Traore back, to name a few, the headache Dean Smith is going to have is undoubtedly one a lot of managers in the league would love!
This is my first time writing for UTV podcast and I would like to thank the team, especially Ryan Mckeown, for giving me this opportunity. If you like what I've written then please feel free to drop me a message of appreciation on Twitter @Villa4LifeAlex.
Until next time, this is Alex signing off, UTV!
---
UTV PODCAST | LATEST NEWS
Check out the latest news from the UTV Podcast camp.
Remember, this is a channel built by fans for the fans. It's a platform for anyone to come on and have their say – if it's joining us on a Fan Reaction show or getting involved in our written work like Fan Reports, Fan Stories, Player Focus and the popular Player Ratings or have your question answered on our Preview shows – it is open to all.
It's a super chilled platform, so drop us a message or use our contact page.
---
SPONSER UTVPODCAST
Interested in sponsoring UTV Podcast? Email us at upthevillapodcast@gmail.com
---
MANSCAPED
Get 20% OFF @manscaped + Free Shipping with promo code UTVPODCAST at MANSCAPED.com! #ad #manscapedpod
---
NEW | TikTok
HELLO TIKTOK!! Bit of fun! Drop us a follow…
---
SOCIAL MEDIA
Facebook and Twitter readers, click the respective icon below to follow our utvpodcast social media accounts.
Subscribe to utvpodcast.co.uk to receive instant notifications on all podcast and blog releases.
---
UTV PODCAST | YOUTUBE
Help us grow and subscribe for free to our YouTube channel.
UTVPODCAST | SPOTIFY
Subscribe for free on Spotify
---
UTV PODCAST | MERCH