Credit to B6Ben for the superb Matty Cash footage.
In light of Matty Cash opening his Villa goal account, it prompted me to think back to all our previous right-backs and see just how prolific they were.
Matty Cash was originally a winger in his breakthrough years at Nottingham Forest, and as such, came to the Villa with a little bit more expectation than most to get on the scoresheet regularly.
Witnessing the quality of his strike against Everton, I think he could, and should, go on to become one of our most prolific goal-scoring right-backs ever! To be honest, looking at the list, it shouldn't be too hard to break into the top 5!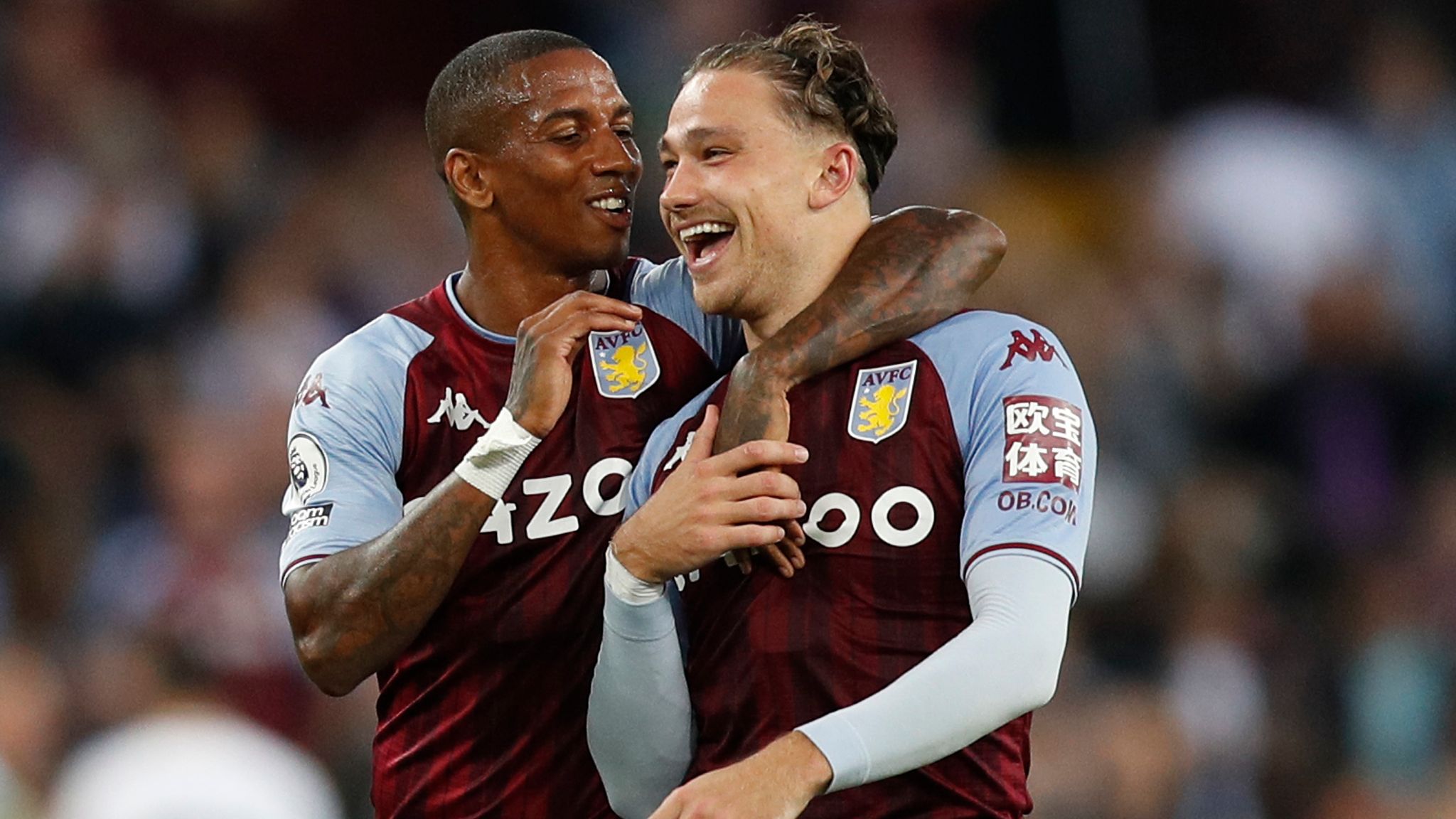 Starting with the players who are in the ONE goal club, Steve Watson played 54 times, scoring once, the Newcastle born utility man should have scored a lot more given he could play in numerous positions.
Then we have Earl Barrett, not renowned for his goal-scoring exploits, so it's unsurprising he only got ONE in 116 games!!
Now we move on to the TWO goal players, firstly with 2 goals in 89 appearances, we have Luke Young, surprising only the two as he loved to get forward.
Then we have Chris Price who got 2 in 111 games including one of my favourites away at Highbury. Rounding off the 2 goals club is our current U23 Manager Mark Delaney, with 2 in 193 games.
I'm pretty confident Cash will soon bypass these three.
We now move into the TOP FIVE of our goal scoring right-backs, and the heady heights of 3 goals!!! This honour belongs to the Scottish Cafu, Alan Hutton scored 3 times in 201 appearances for Villa, again like Luke Young earlier, given his attacking pedigree pre-Aston Villa it has to be said 3 was a poor return, however, he made up for it with a goal of a lifetime against Blues!!! Any excuse to see it again!
Next, we have in joint 3rd position, both with 4 goals each is Gary Charles with 4 in 107 games, again, disappointing with only 4 goals given the attacking nature to his game, and the great Kenny Swain with 4 in 148, although Kenny did play in other positions he won the European Cup with the Villa at full-back.
And now the real big hitters; 2nd place we have John Gidman, who scored 9 times in 243 games for Aston Villa! It says something that even in second place we still haven't got into double figures.
Still, I think 9 goals is not too bad for a right back.
Now for the number one goal-scoring right back!
A player I was told about by my Grandad and Great Uncle, who was part of Villa's last FA Cup-winning team in 1957. His nickname was Stan "the wham" Lynn, he became the first full-back to score a hat-trick in a top-flight game, I was also told he once hit a penalty so hard it broke the net!!
His record of 36 goals in 281 games is pretty good, and one that Matty Cash will have some going to get anywhere near to!
So there we have it, it's not brimming with players renowned for goal scoring, if anything, we are overdue a right-back with an eye for goal! Let's hope Matty Cash is that man, if his first goal is anything to go by I look forward to seeing many more fly in over the next few seasons!
Thanks for reading, please like and share.
Justin – UTV.
---
UTV PODCAST | LATEST NEWS
Check out the latest news from the UTV Podcast camp.
Remember, this is a channel built by fans for the fans. It's a platform for anyone to come on and have their say – if it's joining us on a Fan Reaction show or getting involved in our written work like Fan Reports, Fan Stories, Player Focus and the popular Player Ratings or have your question answered on our Preview shows – it is open to all.
It's a super chilled platform, so drop us a message or use our contact page.
SPONSER UTVPODCAST
Interested in sponsoring UTV Podcast? Email us at upthevillapodcast@gmail.com
---
NEW | TikTok
HELLO TIKTOK!! Bit of fun! Drop us a follow…
---
SOCIAL MEDIA
Facebook and Twitter readers, click the respective icon below to follow our utvpodcast social media accounts.
Subscribe to utvpodcast.co.uk to receive instant notifications on all podcast and blog releases.
---
UTV PODCAST | YOUTUBE
Help us grow and subscribe for free to our YouTube channel.
UTVPODCAST | SPOTIFY
Subscribe for free on Spotify
---
UTV PODCAST | MERCH