At a similar point in the season last year, Aston Villa Women travelled to Broadfield Stadium and secured their first goals, points, and win of the campaign. This time around, Villa were coming up against Brighton with 4 points from 2 games. With new players, new confidence, and new success, Villa were looking for the same result.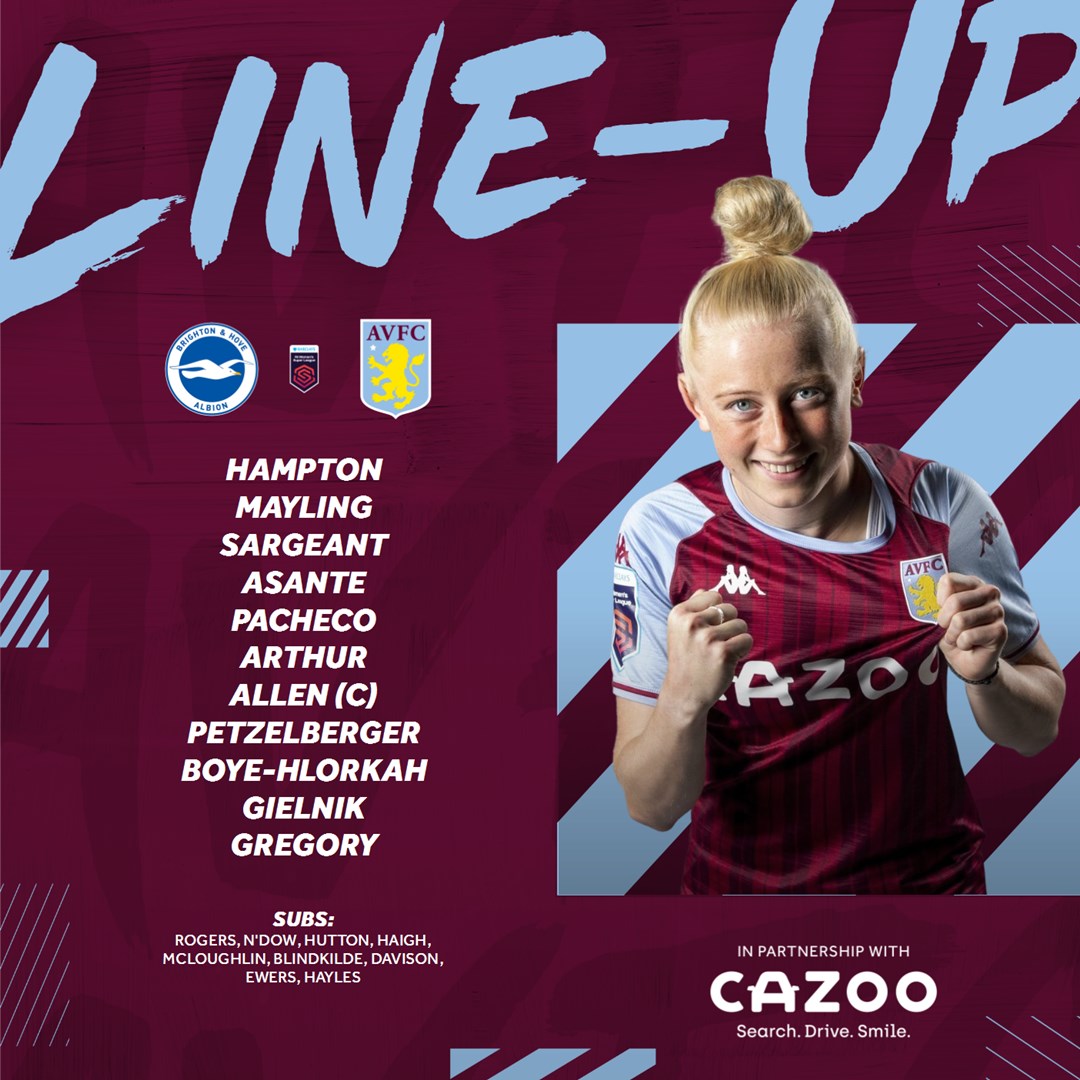 Remi Allen kept the armband as skipper Marisa Ewers returned to the bench following a period of injury. Petzelberger and Gregory took over from Littlejohn and Lehmann.
Villa had conceded first in both league games so far, against Leicester and West Ham, so it was important to avoid this game becoming another upward battle. The opening 15 minutes was tightly contested, but Villa looked to be on the front foot with a series of corners concluding with a shot that Meaghan Sargeant was unable to keep down.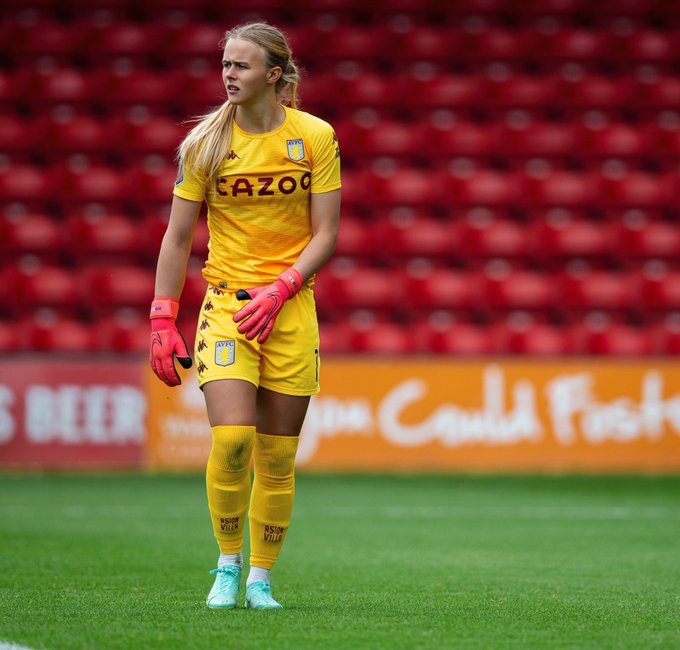 Hannah Hampton was soon tested in goal, as Brighton got their first shot away from Rinsola Babajide. Hampton was alert to make the save and push the ball out for a corner, and play continued with a few chances for each team. Boye-Hlorkah and Gielnik both pushed for Villa's opener, assisting each other to get shots away but were well defended by Brighton's back line and keeper. Villa were also caught offside several times, disrupting the game's rhythm and leading us into half-time goalless and level.
Things were quick to change after half time, as just three minutes into the second half Emily Gielnik opened her account for Aston Villa. The Aussie international broke away from everyone on the field as Freya Gregory beat the opposition in the air following their goal kick. Gielnik ran away with it and finished with a lovely chip to beat Megan Walsh and find the bottom corner. The assist from our academy graduate and the finish from our international veteran perfectly captures what Carla Ward looks to do with this team.
Villa managed to hold off Brighton's attempts, despite their attacking substitutions after the goal. Kayleigh Green came on for Ellie Brazil, later followed by Felicity Gibbons and Katie Robinson for Williams and Kaagman. Villa made changes of their own, resting Gregory for Liv McLoughlin and Boye-Hlorkah for Jodie Hutton.
The last big chance fell to Ramona Petzelberger, who took on the shot from a Villa corner but was unable to keep it on target. Five minutes of injury time was added on, and Ward made her final substitution in Natalie Haigh for Chloe Arthur.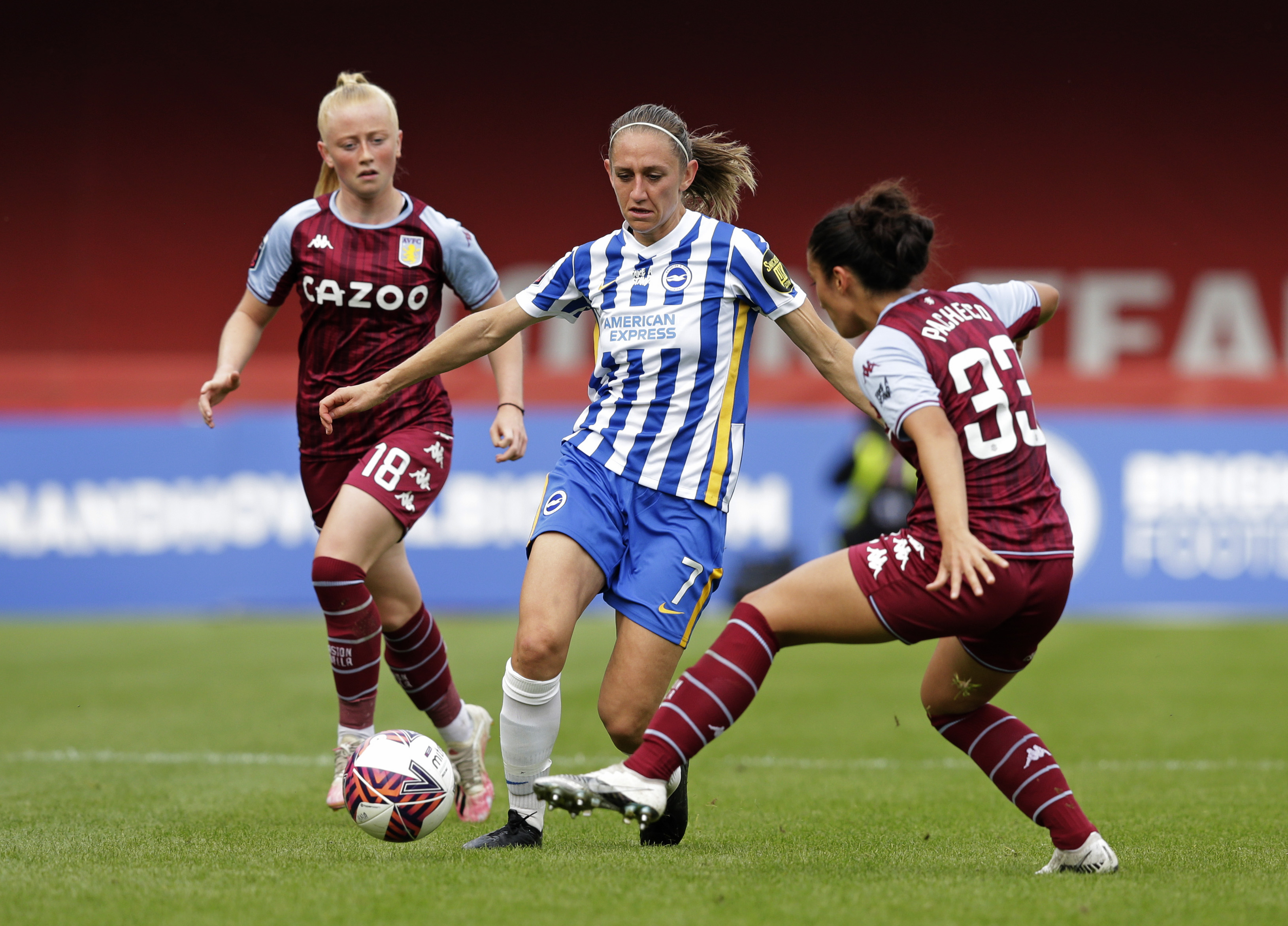 Villa held on to their lead, making it the second 1-0 win of the weekend for the club and retaining their unbeaten status for the season. Brighton had not conceded in their opening two matches and had scored seven, making this result even more of an achievement. Our next opponents are easily the toughest yet, as Arsenal make their way to Villa Park with new recruits Tobin Heath and Mana Iwabuchi adding to their strength.
With 7 points on the board after only 3 games, almost half of what we achieved last season, Villa sit third in the Women's Super League and there could not be a better time to take on the league giants and title contenders. Bring it on!
UTV PODCAST | LATEST NEWS
Check out the latest news from the UTV Podcast camp.
Remember, this is a channel built by fans for the fans. It's a platform for anyone to come on and have their say – if it's joining us on a Fan Reaction show or getting involved in our written work like Fan Reports, Fan Stories, Player Focus and the popular Player Ratings or have your question answered on our Preview shows – it is open to all.
It's a super chilled platform, so drop us a message or use our contact page.
---
SPONSER UTVPODCAST
Interested in sponsoring UTV Podcast? Email us at upthevillapodcast@gmail.com
---
NEW | TikTok
HELLO TIKTOK!! Bit of fun! Drop us a follow…
---
SOCIAL MEDIA
Facebook and Twitter readers, click the respective icon below to follow our utvpodcast social media accounts.
Subscribe to utvpodcast.co.uk to receive instant notifications on all podcast and blog releases.
---
UTV PODCAST | YOUTUBE
Help us grow and subscribe for free to our YouTube channel.
UTVPODCAST | SPOTIFY
Subscribe for free on Spotify
---
UTV PODCAST | MERCH