Aston Villa suffer a 3-0 defeat by Reading at the Select Car Leasing Stadium.
A disappointing Sunday afternoon for Aston Villa as first-half goals from Reading's Amalie Eikeland, Rachel Rowe and Natasha Dowie put the game out of reach. Villa battled back in the second half but the damage had been done and we succumb to back-to-back league defeats for the first time since April.
Let's see how Adam Reapa who was in the stands once again rated the performance of our women in Claret and Blue.
STARTING LINE-UP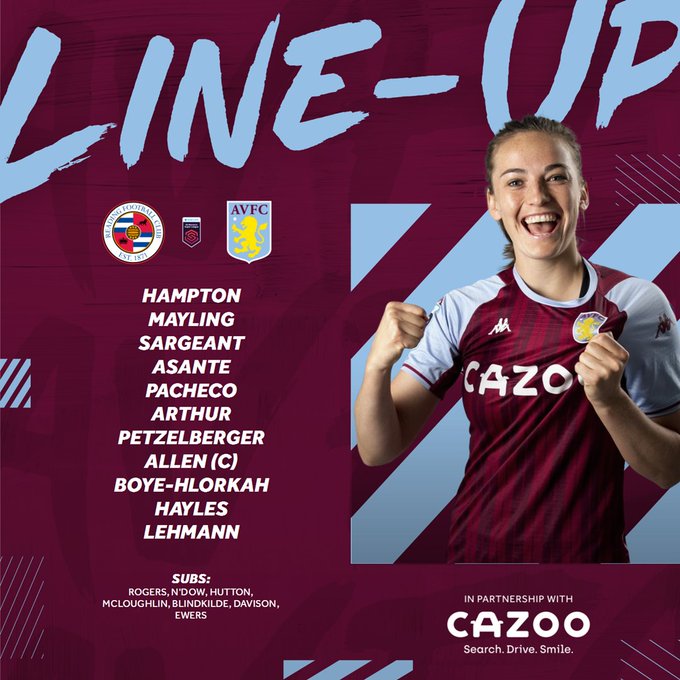 ---
---
Hannah Hampton – 6
It wasn't Hannah's normally high standard which includes her distribution that was a little off the target.
Sarah Mayling – 6.5
Tried to get Villa onto the front foot and into the opponents half. But couldn't replicate her link up on the wing.
Meaghan Sergeant – 6.5
Worked hard at the back to try and keep Reading's attack from getting into the box, and was a threat from corners.
---
UTV PODCAST | YOUTUBE
Help us grow and subscribe for free to our YouTube channel.
---
Anita Asante – 6.5
Kept the Reading attack working hard to get into good positions in front of the Villa goal.
Maz Pacheco – 6
Things just didn't click for Maz with Villa struggling to move forward, but came up with a cheeky skill as always.
---
---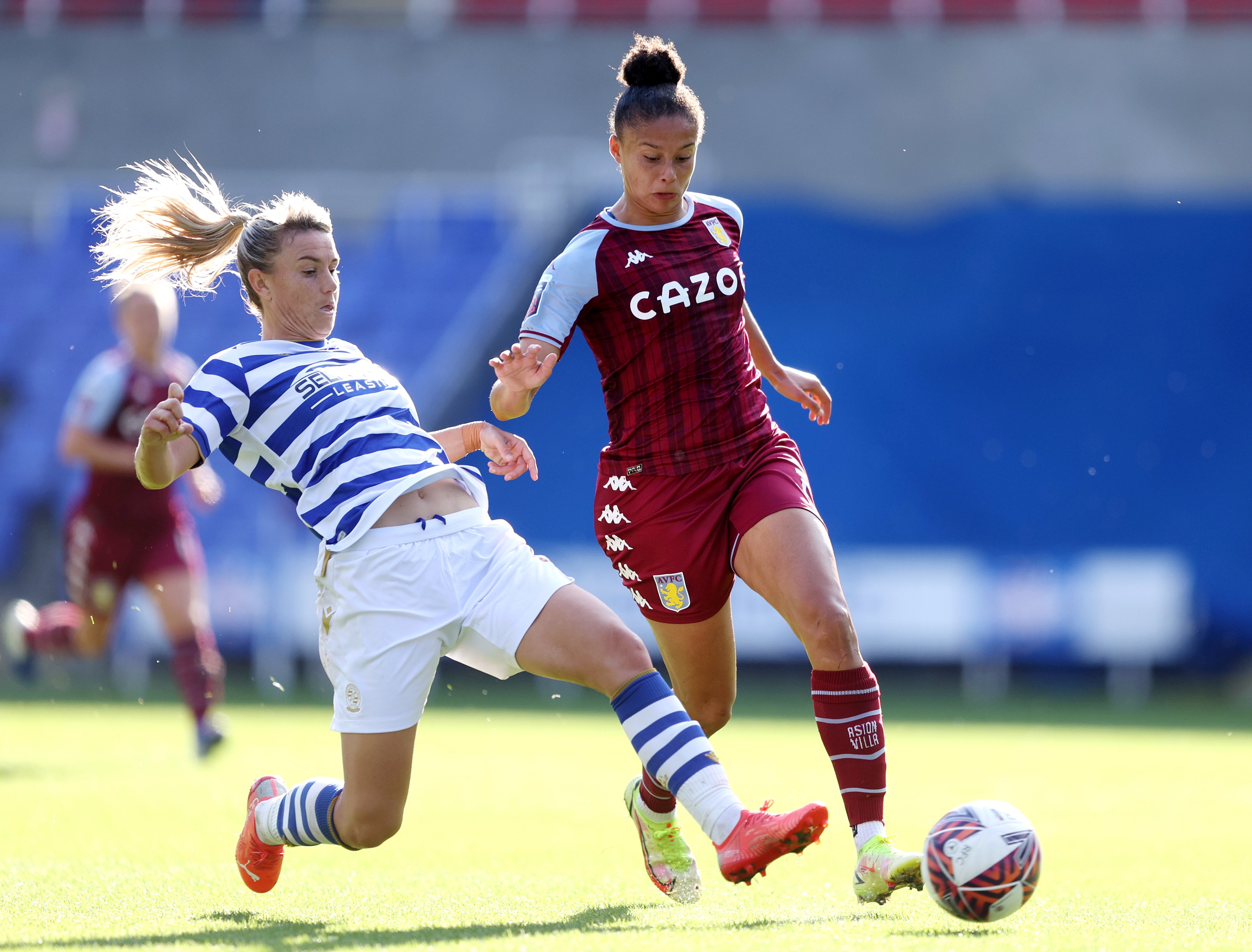 Chantelle Boye-Hlorkah – 6.5
Chantelle tried to get Villa forward via the wings and turn defence into an attack throughout the game.
Chloe Arthur – 6.5
Battled in the middle and as always does the hard and dirty work that won't grab the headlines but does provide a solid foundation in the game.
Ramona Petzelberger – 6.5
Always works hard on and off the ball for the team with Ramona on the pitch something can always happen. Always in the thick of the action.
---
Want more UTV PODCAST propaganda?
Join our Facebook group for instant notifications of all the website and podcast releases.
---
Alisha Lehmann – 6.5
Had our best effort of the game where she hit the outside of the post and looked to get Villa on the front foot.
Remi Allen – 6
Remi will always give 100% but today just wasn't happening for her, but her effort can never be questioned.
Shania Hayles – 6
Just didn't the service today to impact the game was working hard with the scraps that were fed to her.
Substitutions:
Gemma Davison (on for Shania Hayles, 58th minute) – 6.5
Came off the bench and worked hard trying to keep possession and push the team forward.
Olivia McLoughlin (on for Chloe Arthur, 76th minute) – 6
Will always fight for to regain possession and gives a lot on and off the ball but couldn't impact with the minutes she had.
Laura Blindkilde Brown – (On for Alisha Lehmann 76 Minutes) – 7
Made her debut and didn't look out of place as she tried to drive Villa forward in the dying minutes of the game.
OPPOSITION
Reading Women: Moloney, Bryson, Cooper, Harding, Evans, Rowe (Peplow 88′), Eikeland, Chaplen, Vanhaevermaet, Dowie, Rose (Harries 67′)
Subs: Woodham, Bethan Roberts, Stewart, Peplow, Harries, Lister
---
FAN PICS
THE BOSS
CAPTAIN
PLAYER REACTION
UP NEXT
FA WSL Cup
Liverpool (Away) Wednesday 13th October 2021
UTV PODCAST | LATEST NEWS
Check out the latest news from the UTV Podcast camp.
Remember, this is a channel built by fans for the fans. It's a platform for anyone to come on and have their say – if it's joining us on a Fan Reaction show or getting involved in our written work like Fan Reports, Fan Stories, Player Focus and the popular Player Ratings or have your question answered on our Preview shows – it is open to all.
It's a super chilled platform, so drop us a message or use our contact page.
SPONSER UTVPODCAST
Interested in sponsoring UTV Podcast? Email us at upthevillapodcast@gmail.com
---
NEW | TikTok
HELLO TIKTOK!! Bit of fun! Drop us a follow…
---
SOCIAL MEDIA
Facebook and Twitter readers, click the respective icon below to follow our utvpodcast social media accounts.
Subscribe to utvpodcast.co.uk to receive instant notifications on all podcast and blog releases.
---
UTV PODCAST | YOUTUBE
Help us grow and subscribe for free to our YouTube channel.
UTVPODCAST | SPOTIFY
Subscribe for free on Spotify
---
UTV PODCAST | MERCH