On Saturday, Aston Villa travelled to meet survival hopefuls Reading. Villa was looking to bounce back from last week's defeat against Arsenal and rediscover their strong form from the opening three games. Reading, on the other hand, were still looking to get off the mark in terms of points and goals for the season.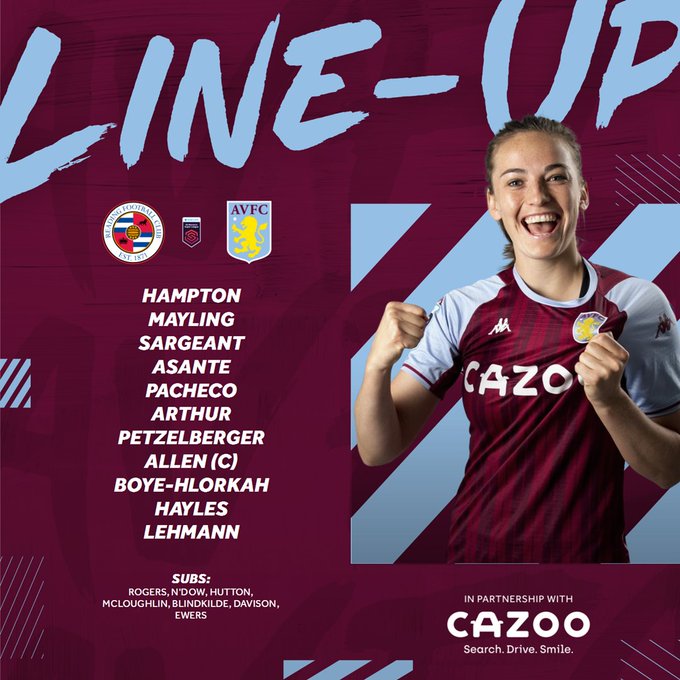 Carla Ward's side saw the welcome return of Sarah Mayling but marquee signing Emily Gielnik remained missing.
The match opened with a gesture of solidarity, with players from both teams linking arms in support of NWSL players.
---
---
Reading opened the game with energy and looked the hungrier team despite having less of the ball. They resorted to giving away cheap fouls, but nothing that resulted in anything positive for Villa and their eventual success came from a counter-attack. Persistence paid off as the ever-dangerous Rachel Rowe drove down the right-wing and looked to Amalie Eikeland to take over. Eikeland's looping cross somehow found the top left corner, no tap-in required, and Reading found themselves ahead for the first time this season.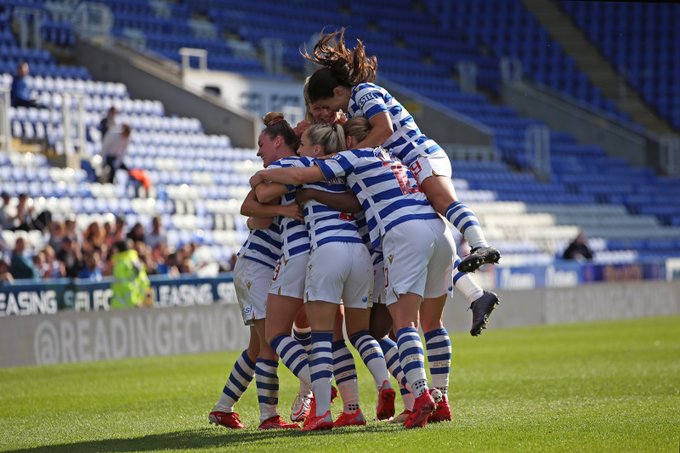 A mere two minutes later, Rachel Rowe proved her value to this Reading side once more as she fired a shot past Hannah Hampton at the near post.
Villa fought back with a series of corners, concluding only with a Boye-Hlorkah header that missed the target. Captain Remi Allen pushed for the comeback once again, but was unfortunate to be caught offside and later have an attempt saved.
Moments before the half-time whistle was blown, Reading put themselves even further ahead through a Natasha Dowie wonder goal. The shot from outside the box flew out of reach for Hampton and into the top of the net. Reading went into the break with an unrecognisable confidence after three un-saveable goals.
The opening to the second half treated us to the now customary Max Pacheco nutmeg, who leads the league in that department with 4 in 5 games. Sadly this was the highlight for Villa, who managed to avoid conceding any further goals but could not produce anything of their own either.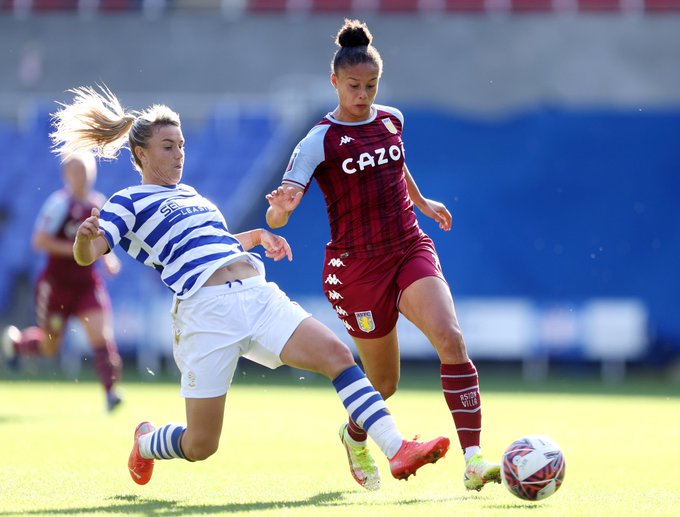 Reading had too much to defend by this point and were able to see out the game defensively. Despite the best efforts of Lehmann, Hayles, and Boye-Hlorkah, Villa's attacks were unable to trouble Reading's Grace Moloney in goal.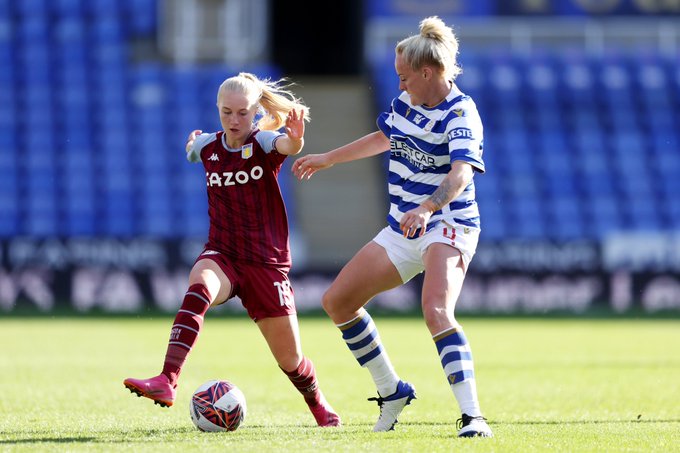 One positive from the second half was the substitution of Laura Blindkilde Brown, who made her first-team debut and did not look shy to get involved. Carla Ward's promise to involve and develop youth prospects is benefitting Gregory and McLoughlin; hopefully Brown can soon join them in regular WSL action.
The game ended with Reading taking the full 3 points, their first of the season and moving them up to 10th position. Villa slipped down to 7th by the end of the weekend, fortunately resting on those earlier results. It was a shock result for fans and pundits alike, but with little time to dwell, Villa will look to bounce back against Liverpool in the Continental Cup on Wednesday, followed by a return to Banks' Stadium to host the reigning Champions, Chelsea.
Georgia.
---
LEAGUE TABLE
THE BOSS
UP NEXT
FA WSL Cup
Liverpool (Away) Wednesday 13th October 2021
PLAYER RATINGS
---
UTV PODCAST | LATEST NEWS
Check out the latest news from the UTV Podcast camp.
Remember, this is a channel built by fans for the fans. It's a platform for anyone to come on and have their say – if it's joining us on a Fan Reaction show or getting involved in our written work like Fan Reports, Fan Stories, Player Focus and the popular Player Ratings or have your question answered on our Preview shows – it is open to all.
It's a super chilled platform, so drop us a message or use our contact page.
---
SPONSER UTVPODCAST
Interested in sponsoring UTV Podcast? Email us at upthevillapodcast@gmail.com
---
#Hergame Too is a campaign set up to raise awareness for the sexism that is prevalent in football, as well as supporting, empowering, and creating opportunities for females involved in the game. The #HerGameToo team are made up of twelve football fans that represent an array of teams across the country, including some that work in the industry who have experienced some sexism in their everyday work. They actively encourage people to speak out about their experiences, whether it be to #HerGameToo, friends or family, or the football clubs involved. We must acknowledge that football has come a long way from the issues that existed historically, however there is still a long way to go.
#HerGameToo are doing great work on understanding and removing misogyny in the men's game, and are continuing to develop their campaign to make it the most inclusive and accessible it can be. Elevating hard-hitting stories, data and new voices is helping to spread their message loud and clear.
If you would like to show your support for #HerGameToo, you can help by calling out any misogynistic comments you hear or see and give them a follow on any of their socials.
W: http://hergametoo.co.uk T: @HerGameToo I: @HerGameToo F: @HerGameToo
---
SOCIAL MEDIA
Facebook and Twitter readers, click the respective icon below to follow our utvpodcast social media accounts.
Subscribe to utvpodcast.co.uk to receive instant notifications on all podcast and blog releases.
---
UTV PODCAST | YOUTUBE
Help us grow and subscribe for free to our YouTube channel.
UTVPODCAST | SPOTIFY
Subscribe for free on Spotify
---
UTV PODCAST | MERCH
---
NEW | TikTok
HELLO TIKTOK!! Bit of fun! Drop us a follow…