As millions up and down the country celebrated Halloween, fans of the nation's two premium claret and blue clubs flocked to the cauldron of noise that is Villa Park on Sunday night, in the hope of being treated to a festival of football.
In a week where discontent from fans had been directed at Ole Gunnar Solskjær and Nuno Espirito Santo at Manchester United and Tottenham Hotspur respectively, questions too seemed to be growing over Villa gaffer Dean Smith.
The affable Head Coach has rightly earned much admiration in his three years at the club, and this fan frustration is probably only the second sustained period of pressure from some corners of the fan base, in his otherwise successful tenure.
When some fans called for Smith's head before, Villa put together a miraculous late season run to survive in the 2019/20 season, and the Brummie manager will have hoped for a similar response against an accomplished West Ham side.
Under the backdrop of growing discontent at Villa, here's how the two sides shaped up:
The key team news from a Villa perspective was the appearance of skipper Tyrone Mings amongst the substitutes, whilst Danny Ings and Douglas Luiz dropped out through injury. Kortney Hause, Leon Bailey and Marvelous Nakamba were the men in. West Ham fielded a strong side, with tenacious defender Vladímir Coufal only fit enough for the bench following his return to fitness this week.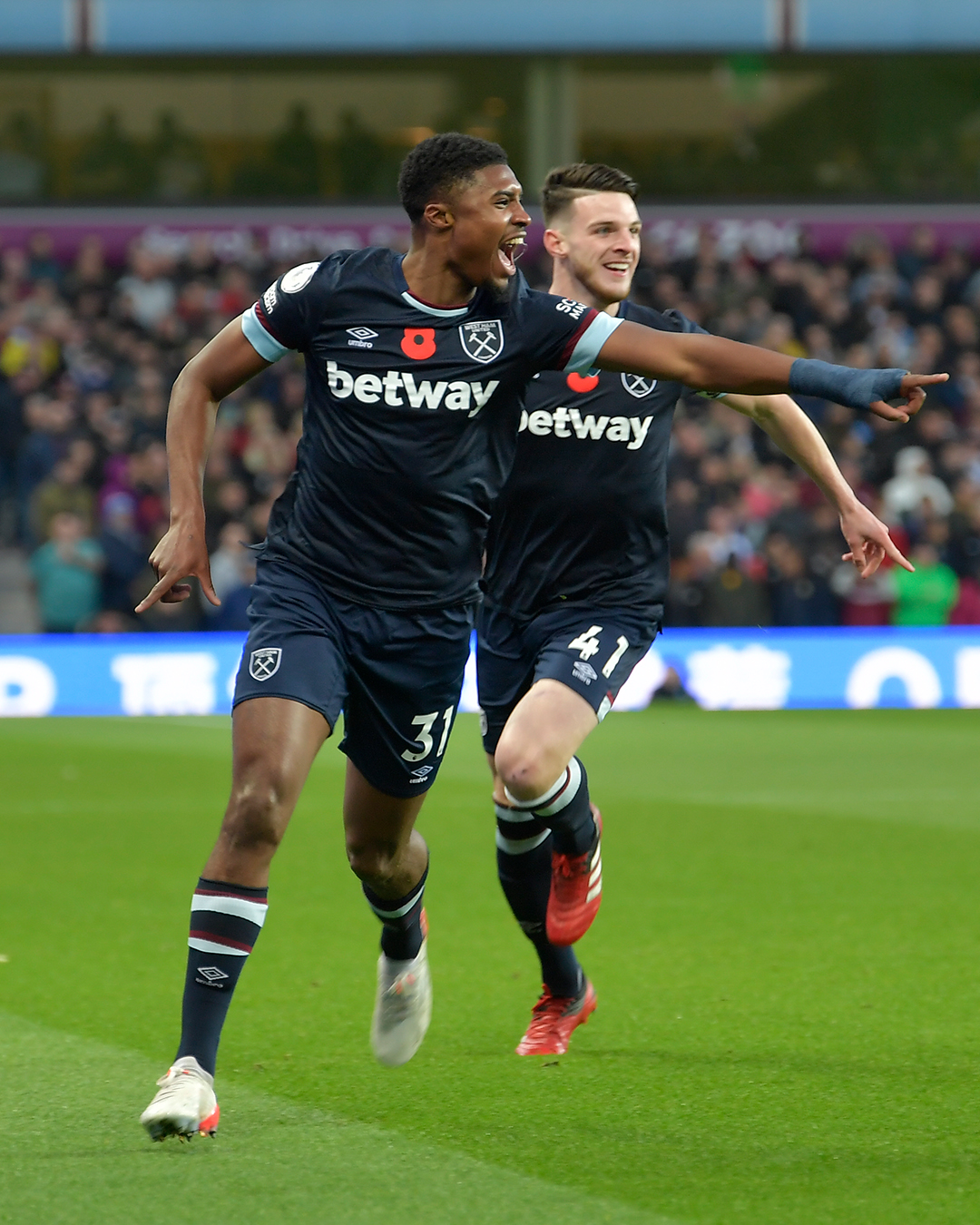 It was the man who had deputised for Coufal, Ben Johnson, who broke the deadlock early on. He latched onto a fine Declan Rice pass, chopped inside and lashed a shot into the far corner within the opening seven minutes. Perhaps Emi Martínez will feel aggrieved not to have diverted the effort wide, but after a tough week personally, in which the keeper flew to Argentina to see his unwell father, 'Dibu' can be forgiven for not looking his usual self.
Villa were deservedly behind, as West Ham seized the early initiative, but what the B6 side did not deserve was yet another injury. Youngster Jacob Ramsey was the unlucky man, rolling his ankle after an accidental coming together with a West Ham midfielder. Ramsey hobbled off and was replaced by veteran Ashley Young on the fifteenth minute, just as Villa looked to seize a foothold in the match.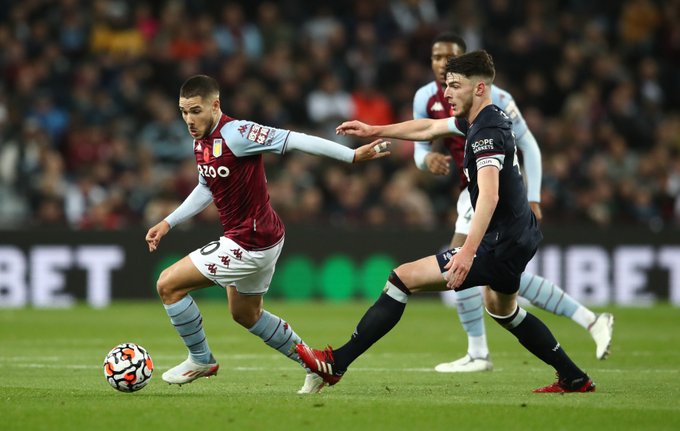 After the initial United onslaught, the hosts began to grow in influence in the game, but their visitors remained ever dangerous on the break. A bit of Buendía ingenuity got the Villa boys level, after the former Norwich man latched onto a McGinn pass, danced through the away side's defence and picked out Watkins to turn home in front of the North Stand.
In a parallel of the recent Tottenham defeat, though, Villa let all their hard work go to waste, as Declan Rice was left with space to pick his spot from outside the box. It was not the cleanest strike the West Ham star man will ever hit, but it found its way into the net just four minutes after the Villans had levelled. Whilst Moyes is assembling a brilliant squad, the England international midfielder truly is the jewel in the crown and his importance grows by the game.
At the break then, Villa trailed 2-1. To concede so quickly after clawing your way back into a bruising encounter yet again was immensely disappointing and quite frankly unacceptable.
Any rallying team-talk was soon forgotten, as Villa, who were already on Plan B following the Ramsey injury blow, were forced into Plan C, when Ezri Konsa was sent-off five minutes after the interval.
Jarrod Bowen is a man who was linked with Villa whilst at Hull City, and whose family supposedly support the West Midlands side, but he will not have earned himself any admirers for the way he fell under minimal contact outside the box. A clinical Hammers counter saw Hause land an accidental but dangerous blow on Fornals, before Bowen initiated contact with Villa's number four with a trailing leg, took a further two steps and finally fell in the penalty area after his first touch had taken him onto his unfavoured right-foot and slightly off-course away from the Villa goal. A free-kick was awarded and Konsa was carded.
Chris Kavanagh has not always been the most popular Premier League referee, but in this instance, it is possible to feel a degree of sympathy for the official, who was shown one angle for a matter of seconds with a horde of West Ham players bellowing in his ear, as the Villa players set up for the free kick.
I am sure any reasonable Villa fan will be bemused by how the officials in the VAR room could look at the Hause challenge, which had slightly more going for it as a potential red and yet not even a yellow card was branded for, and not send Kavanagh over to the screen, yet decide the referee had made a 'clear and obvious error' in awarding a yellow card to Konsa as Bowen fell softly as he moved the ball wide. Nonetheless, former Brentford man Konsa was trudging off after being shown the red.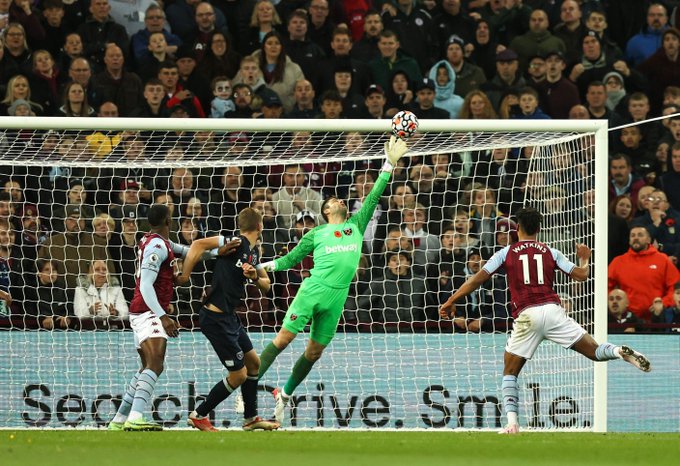 The home side rallied for a brief period, and a powerful Watkins header crashed off the crossbar, with the evergreen goalkeeper Łukasz Fabiański getting a vital fingertip on the ball. Whilst Villa played some positive football, West Ham showed why they are such a well-drilled side and prevented any more clear-cut chances.
Any sympathy for Kavanagh will have been lost later in the game, when Fornals crashed into Nakamba late and with tremendous force. These types of challenges do often lead to a red card but a yellow was deemed sufficient here. Perhaps even more infuriating, though, was that Kavanagh seemed to wait for play to go on for just long enough for Anwar El Ghazi to pick up possession in a brilliant position, before blowing his whistle and booking the Spanish midfielder, wideman Bowen who had crashed into McGinn in the ensuing fracas, and then McGinn just for good measure. A top referee would have played the advantage and brought out his yellow card at the next stoppage, if they believed it was a yellow-worthy offence.
It is of course worth noting that even without the really poor officiating, West Ham are currently the superior side and are in excellent form so would likely have gone on to see out the game, but as the saying goes 'when it rains it pours' and the Villa really could have done with that little bit of luck that has evaded them in recent weeks.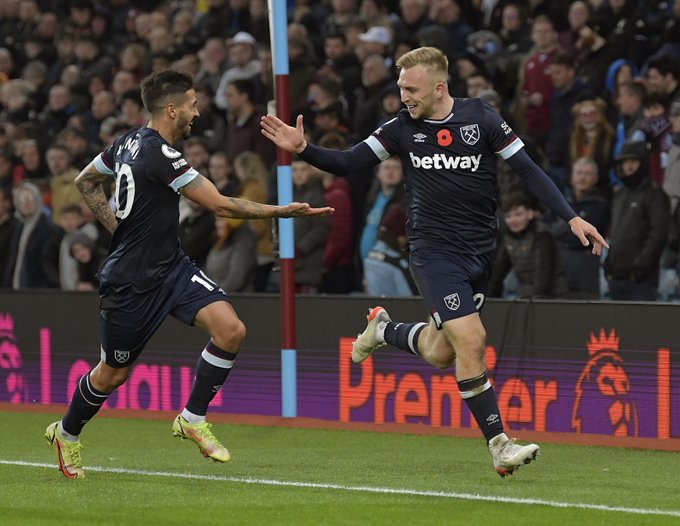 There were no prizes for guessing what would happen next, as the two West Ham players involved in the biggest flash points, Bowen and Fornals combined, as the latter swept home to put the game out of reach. Winger Bowen, who may just start to catch the eye of England gaffer Gareth Southgate and who haunted Matt Targett for much of the game, added a fourth late on, as the beleaguered ten-men were caught cold.
Villa showed glimpses of exciting, progressive football and a lot of fight until the two late goals, but there is a real lack of confidence amongst the ranks, with really talented players looking unsure in both penalty boxes and making errors in the crucial moments. The away side, on the other hand, are flying and take much glee in performing both the glamorous and the less fashionable aspects of the game.
Under David Moyes, West Ham have concocted a commendable blend of attacking prowess and of defensive stability, of innovative tactics and of the nasty dark arts, of individual sparks of brilliance and of gritty teamwork. They are an intriguing blueprint for team's hoping to punch above their weight and challenge the established elite. Whilst fans will tell of the tales of disorganisation in the boardroom, they look a good bet to improve on last season's impressive sixth placed finish.
Whilst Dean Smith may lose his job in the coming days and weeks, Villa fans must remain patient with the process, with each other and with the players. There have been periods when Bowen, Fornals, Lanzini and Benrahma have all been left on the bench, filled the injury table, or underperformed in an unfamiliar role or system. But now they are all flourishing. There is not much difference, if any at all, in quality between the four aforementioned players, and the likes of Bailey, Buendía and Ings in our ranks.
It may not be clicking at the moment, but Villa have a squad full of talented players and when they are all fit and firing there will be much to celebrate, regardless of who is in charge. For now, however, the pressure continues to rise for Dean Smith and his coaching team.
---
UTV PODCAST | LATEST NEWS
Check out the latest news from the UTV Podcast camp.
Remember, this is a channel built by fans for the fans. It's a platform for anyone to come on and have their say – if it's joining us on a Fan Reaction show or getting involved in our written work like Fan Reports, Fan Stories, Player Focus and the popular Player Ratings or have your question answered on our Preview shows – it is open to all.
It's a super chilled platform, so drop us a message or use our contact page.
---
SPONSER UTVPODCAST
Interested in sponsoring UTV Podcast? Email us at upthevillapodcast@gmail.com
---
#Hergame Too is a campaign set up to raise awareness for the sexism that is prevalent in football, as well as supporting, empowering, and creating opportunities for females involved in the game. The #HerGameToo team are made up of twelve football fans that represent an array of teams across the country, including some that work in the industry who have experienced some sexism in their everyday work. They actively encourage people to speak out about their experiences, whether it be to #HerGameToo, friends or family, or the football clubs involved. We must acknowledge that football has come a long way from the issues that existed historically, however there is still a long way to go.
#HerGameToo are doing great work on understanding and removing misogyny in the men's game, and are continuing to develop their campaign to make it the most inclusive and accessible it can be. Elevating hard-hitting stories, data and new voices is helping to spread their message loud and clear.
If you would like to show your support for #HerGameToo, you can help by calling out any misogynistic comments you hear or see and give them a follow on any of their socials.
W: http://hergametoo.co.uk T: @HerGameToo I: @HerGameToo F: @HerGameToo
---
SOCIAL MEDIA
Facebook and Twitter readers, click the respective icon below to follow our utvpodcast social media accounts.
Subscribe to utvpodcast.co.uk to receive instant notifications on all podcast and blog releases.
---
UTV PODCAST | YOUTUBE
Help us grow and subscribe for free to our YouTube channel.
UTVPODCAST | SPOTIFY
Subscribe for free on Spotify
---
UTV PODCAST | MERCH
---
NEW | TikTok
HELLO TIKTOK!! Bit of fun! Drop us a follow…