After the highs of last week's second city derby, the inequality across the Women's Super League became clear once more. Aston Villa Women travelled to Manchester to face a troubled City side, as rumours continue to circulate about manager Gareth Taylor's future. Despite their injury crisis and early Champions League exit, Manchester City was still able to field a top-quality starting XI, with figures such as Ellen White, Lauren Hemp, and Caroline Weir to name a few.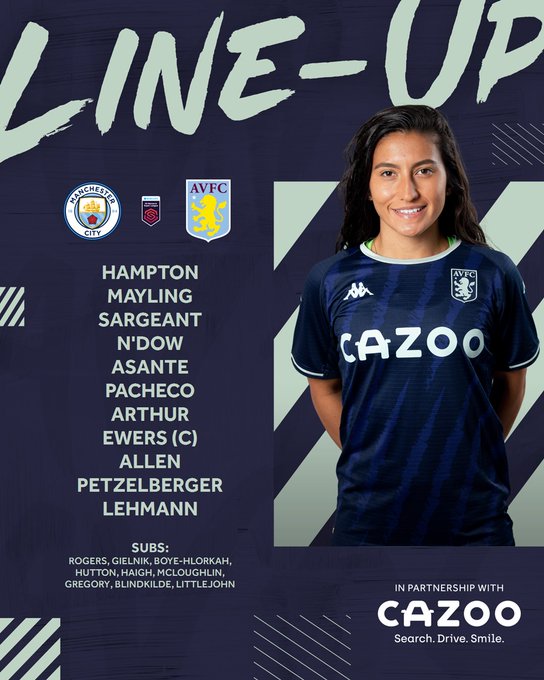 Carla Ward reverted to back four, instead of her usual five against the more threatening opposition, perhaps a sign that things might look more attacking for Aston Villa on this occasion.
This was not to be the case in the first half, with Villa having to show resilience and determination to keep things level. With only 17% of the ball, the Midlands side was exhausted by Manchester City's possessive display. Despite the imbalance, Villa kept their opponents quiet and only allowed them 0.3xG.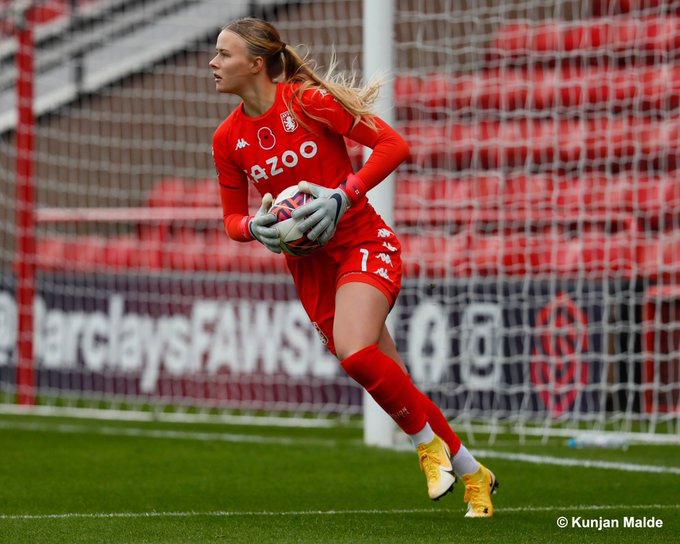 City's best chance in the opening half fell to Ellen White, who stumbled into a close-range shot, but Hannah Hampton's brave goalkeeping had fans wondering who the experienced player was out of the two of them.
The game was even at halftime, but quickfire goals after the break would see Villa 2-0 down after 51 minutes. The opening goal from Caroline Weir was typical of her style and stood out in a game of only scruffy chances so far, as she drove at Villa's defence then found herself in space to curl a shot into the far corner.
A mere three minutes later, Georgia Stanway was the one to find contact through the crowd as a Manchester City corner was scrambled past Hampton to double the lead. In a matter of moments, the breakthrough had injected confidence into a frustrated City team and Villa found themselves chasing.
The game was not out of reach when Villa's Chantelle Boye-Hlorkah provided a near-perfect cross from deep which was a fraction away from being toed in by substitute Emily Gielnik. Finally back fit and in with the squad, Gielnik was disappointed with herself but the chance proved there was hope of a way back.
This hope dissipated with the entrance of Hayley Raso into the game for the Cityzens, who was quickly involved in the scoring by capitalising on a Hannah Hampton loose ball to prevent a corner. The keeper prevented one danger but caused another and Raso pounced on the opportunity to shoot into an open net.
Victory looked out of sight for Aston Villa now at 3-0 down, only to be further hurt by Raso as the provider this time, neatly finished off by Lauren Hemp. The final goal completed a hattrick of goal contributions for the substitute, who followed up the rebound of Hemp's shot off the crossbar to make it five.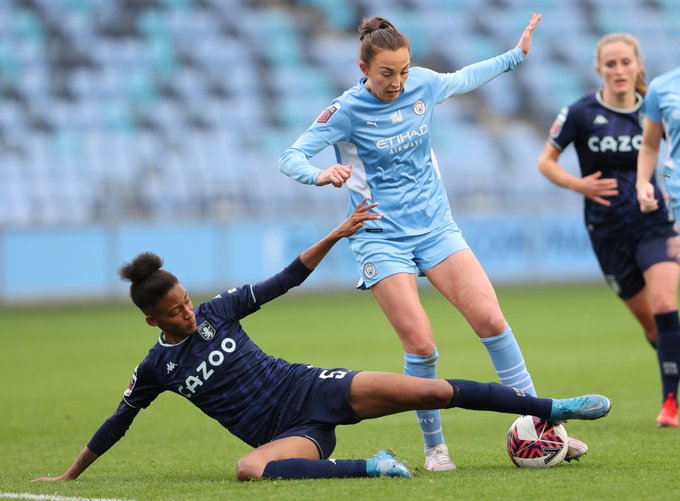 It was a disappointing day at the office for the Villa women, who fought brilliantly against a top side for over half of the match. A lapse in control allowed a quick series of goals and the fightback only allowed City to exploit us further. Goals remain difficult to come by, with only five scored in eight games now – one of the lowest prices in the league, despite our position in mid-table.
Ward will be looking to involve the attack more following the international break, so the return of Gielnik brings promise. We may see Lehmann return to her favoured position out wide in the next league game against Tottenham Hotspur, on December 12th, where we can expect much more of the ball and hopefully a better result.
Georgia.
---
UTV PODCAST | LATEST NEWS
Check out the latest news from the UTV Podcast camp.
Remember, this is a channel built by fans for the fans. It's a platform for anyone to come on and have their say – if it's joining us on a Fan Reaction show or getting involved in our written work like Fan Reports, Fan Stories, Player Focus and the popular Player Ratings or have your question answered on our Preview shows – it is open to all.
It's a super chilled platform, so drop us a message or use our contact page.
---
SPONSER UTVPODCAST
Interested in sponsoring UTV Podcast? Email us at upthevillapodcast@gmail.com
---
#Hergame Too is a campaign set up to raise awareness for the sexism that is prevalent in football, as well as supporting, empowering, and creating opportunities for females involved in the game. The #HerGameToo team are made up of twelve football fans that represent an array of teams across the country, including some that work in the industry who have experienced some sexism in their everyday work. They actively encourage people to speak out about their experiences, whether it be to #HerGameToo, friends or family, or the football clubs involved. We must acknowledge that football has come a long way from the issues that existed historically, however there is still a long way to go.
#HerGameToo are doing great work on understanding and removing misogyny in the men's game, and are continuing to develop their campaign to make it the most inclusive and accessible it can be. Elevating hard-hitting stories, data and new voices is helping to spread their message loud and clear.
If you would like to show your support for #HerGameToo, you can help by calling out any misogynistic comments you hear or see and give them a follow on any of their socials.
W: http://hergametoo.co.uk T: @HerGameToo I: @HerGameToo F: @HerGameToo
---
SOCIAL MEDIA
Facebook and Twitter readers, click the respective icon below to follow our utvpodcast social media accounts.
Subscribe to utvpodcast.co.uk to receive instant notifications on all podcast and blog releases.
---
UTV PODCAST | YOUTUBE
Help us grow and subscribe for free to our YouTube channel.
UTVPODCAST | SPOTIFY
Subscribe for free on Spotify
---
UTV PODCAST | MERCH
---
NEW | TikTok
HELLO TIKTOK!! Bit of fun! Drop us a follow…