On Villa's return to Premier League action, they looked to welcome their new head coach with a reassuring performance and give the fans something to smile about. Brighton arrived at Villa Park winless in six games after a brilliant start to the campaign. Villa, on the other hand, were on the hunt for three points after five consecutive losses, shocking performances and a managerial change.
The line-up was eagerly anticipated with all eyes on Steven Gerrard and what formation, team and style he would install to this struggling Villa side. Sure enough, he stuck with the trusted 4-3-3 and personnel, with Nakamba reaching match fitness after his knock on international duty and Sanson and Davis stepping up to the bench after long periods of absence. Konsa returned from suspension and Ings was fit following a period of injury. Luiz remained missing from the matchday squad.
Here is how both sides lined up:
The concourses of Villa Park were buzzing with an underlying feeling of optimism, but a concern still remained. A loss against Brighton on Gerrard's debut would be a killer, and so a performance from the 11 was crucial to prove that Dean Smith's sacking was worth the disruption.
The whistle blew and the ground was alive. For around ten minutes, Villa enjoyed a lot of the ball and created a few half-chances, most notably a header from Matty Cash that was saved by Steele. After that, there was a period of around 60 minutes of nothingness. Brighton passed the ball around, slowly and steadily, and the crowd fell into a cagey boredom. The visitors had a couple of good chances with a Trossard shot at close-range and a Lamptey run into the box, both of which were suffocated and dealt with neatly by Villa's number one, Martinez.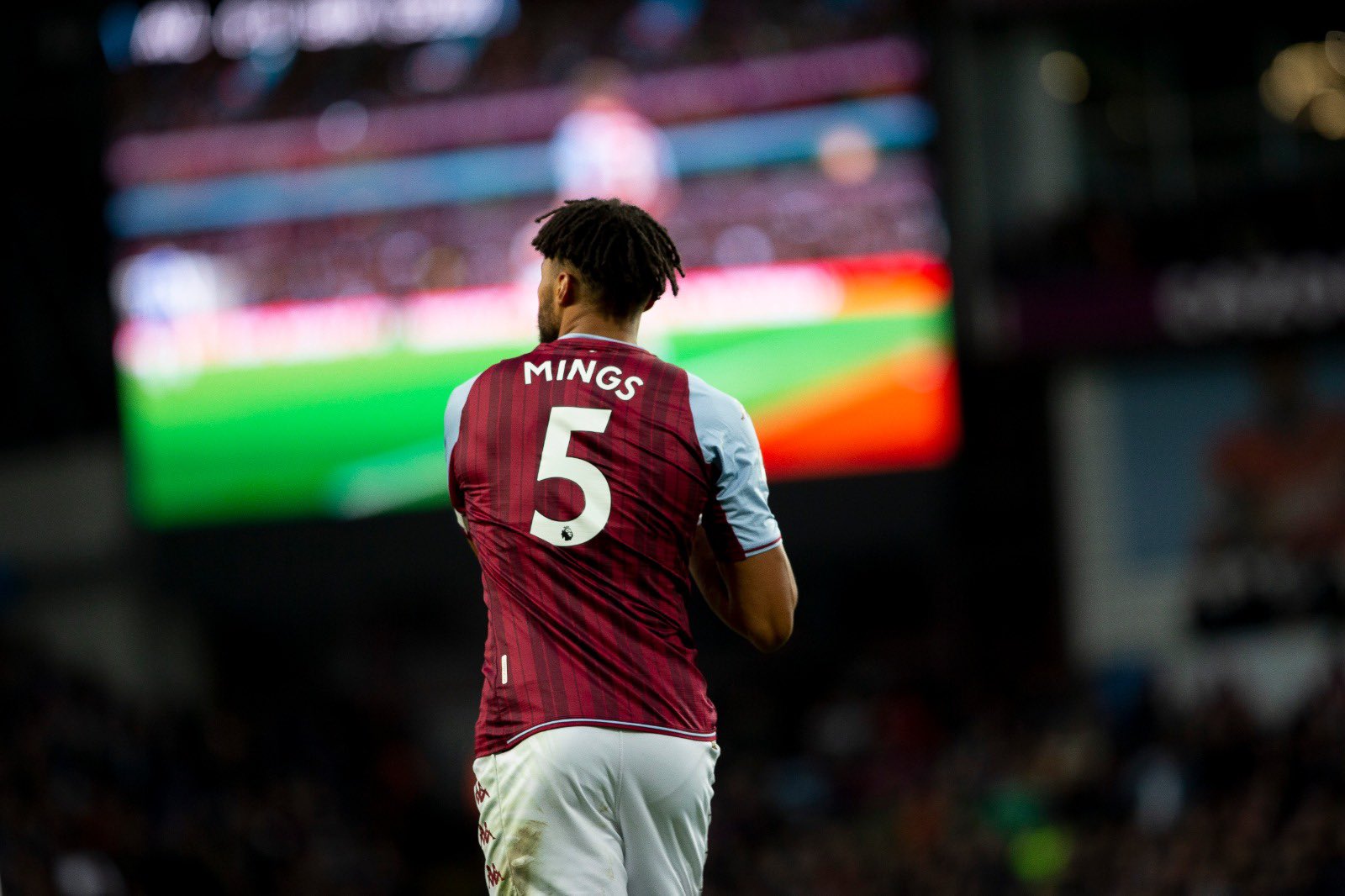 Tariq Lamptey was clearly the target man for Brighton as he picked up the ball deep to run with, and received long cross-field passes on the right wing. Targett and Mings managed to keep him quiet for the most part, which was reassuring after some shocking defensive displays in recent months.
The tale of the first-half was Brighton dominating possession but not doing much with it. Villa did look more organised and confidence levels seemed okay, but there was a distinct lack of quality in the final third that hindered them from firing. Steven Gerrard's first half-time team talk was a big one, with a massive three points on the line and all still to play for.
Up until around the 70th minute, the same story continued. Brighton had most the ball but failed to trouble Martinez. Villa had one chance through a header from Mings following a set piece, which Steele saved and pushed away. There were nervy fans come the 75th minute, with a 0-0 final score looking more than likely. Bailey made an entrance for Ings, who had been missing for most of the game, and Young replaced a lacklustre Buendía. Finally, El Ghazi came on for Ramsey in the hopes of more direct attacking play. It is hard to tell at which substitution the game changed, perhaps all of them, but shortly after Ramsey left the field, Villa broke the deadlock.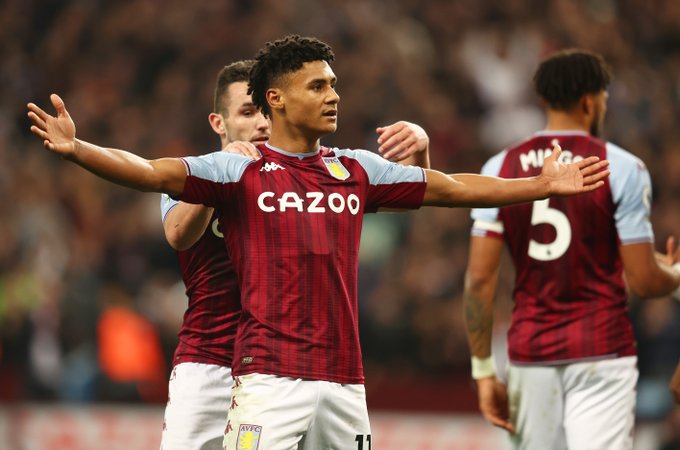 The first goal was one worked brilliantly. Nakamba's composure to pass the ball out of Villa's own penalty area to the feet of Ashley Young started the move. Young took fans back in time with a run up the left wing and laid it off for Watkins, while El Ghazi continued his run and drew the Brighton defenders wide. Watkins then cut in and struck an excellent shot into the far corner before immediately running to celebrate in front of the fans. Villa Park once again was in harmonious euphoria as Ollie celebrated his first goal in front of a full Holte End.
From that moment, Villa were alive and kicking. Brighton became passive, and the chances started to flow for the home side. The second goal was all the making of Tyrone Mings. Targett's swooping cross to the far post was cleared, and the Villa captain sprinted to the touchline to scrape the ball back into play. McGinn turned to goal and Mings ran back into space, receiving the ball and blasting home the second to secure Villa the three precious points. His celebration was a sign of how important it was to prove his critics wrong.
The chances continued into stoppage time, with an excellent cross from Targett to Bailey, whose volley was met by the hands of Steele and Watkins scuffed the follow up shot. Villa were back with a sparkle in their eye, eager to attack, win possession and show Gerrard that he made the right decision to come to the Midlands and put faith in this squad.
This is just the start of a long process for Aston Villa, who will need to fight for every point to build their way back up the table. With some tough fixtures on the horizon, it will be a true test of Gerrard's managerial grit, and the time he has in training with the full squad will be invaluable to build on this result.
Here is what Stevie G had to say:
PLAYER RATINGS
---
UTV PODCAST | LATEST NEWS
Check out the latest news from the UTV Podcast camp.
Remember, this is a channel built by fans for the fans. It's a platform for anyone to come on and have their say – if it's joining us on a Fan Reaction show or getting involved in our written work like Fan Reports, Fan Stories, Player Focus and the popular Player Ratings or have your question answered on our Preview shows – it is open to all.
It's a super chilled platform, so drop us a message or use our contact page.
---
SPONSER UTVPODCAST
Interested in sponsoring UTV Podcast? Email us at upthevillapodcast@gmail.com
---
#Hergame Too is a campaign set up to raise awareness for the sexism that is prevalent in football, as well as supporting, empowering, and creating opportunities for females involved in the game. The #HerGameToo team are made up of twelve football fans that represent an array of teams across the country, including some that work in the industry who have experienced some sexism in their everyday work. They actively encourage people to speak out about their experiences, whether it be to #HerGameToo, friends or family, or the football clubs involved. We must acknowledge that football has come a long way from the issues that existed historically, however there is still a long way to go.
#HerGameToo are doing great work on understanding and removing misogyny in the men's game, and are continuing to develop their campaign to make it the most inclusive and accessible it can be. Elevating hard-hitting stories, data and new voices is helping to spread their message loud and clear.
If you would like to show your support for #HerGameToo, you can help by calling out any misogynistic comments you hear or see and give them a follow on any of their socials.
W: http://hergametoo.co.uk T: @HerGameToo I: @HerGameToo F: @HerGameToo
---
SOCIAL MEDIA
Facebook and Twitter readers, click the respective icon below to follow our utvpodcast social media accounts.
Subscribe to utvpodcast.co.uk to receive instant notifications on all podcast and blog releases.
---
UTV PODCAST | YOUTUBE
Help us grow and subscribe for free to our YouTube channel.
UTVPODCAST | SPOTIFY
Subscribe for free on Spotify
---
UTV PODCAST | MERCH
---
NEW | TikTok
HELLO TIKTOK!! Bit of fun! Drop us a follow…