20th November 2021, the start of a new era, we welcomed our new Head Coach, the legendary Steven Gerrard, to Villa Park.
It was a wonderful welcome from our supporters and was met by a hard-fought victory. So what were the five things we learnt from our gaffer's home debut?
Gerrard brings renewed energy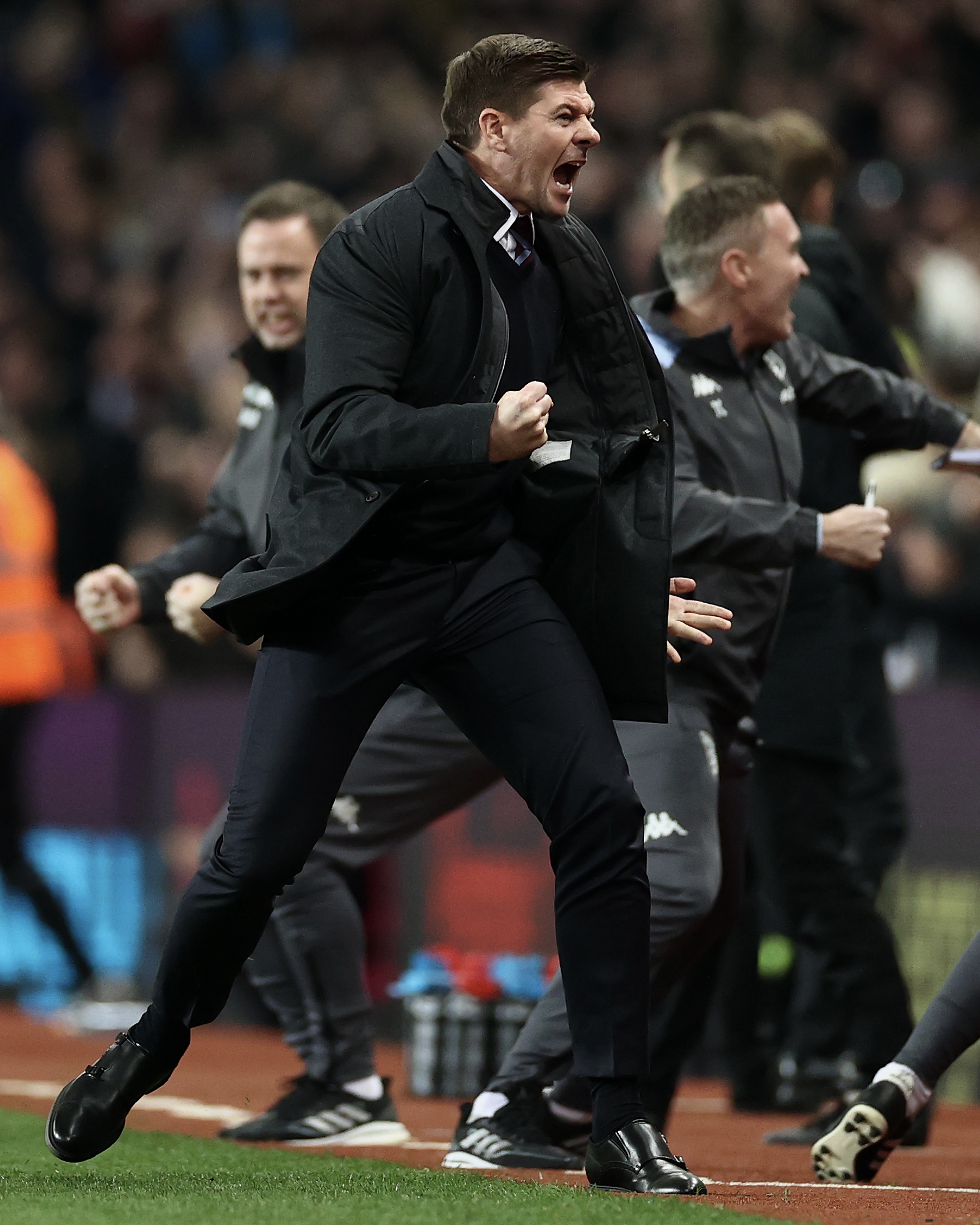 As with most managers who tend to make their debut, they rekindle a spark within their new team if nothing else. Fortunately for us, it was backed up with a victory, stopping the five-game losing streak we had endured. It was exciting to see Gerrard hugging the touchline for the majority of the match and his celebrations when we eventually scored, illustrated the kind of passion he has exuded throughout his playing career. We can only hope this is a sign of things to come and not a novelty. The immaculate job he did at Rangers would suggest the former.
We started the match very strongly and even though we tailed off in parts of the match, we looked extremely well-drilled and organised. Ramsey, Nakamba and Mcginn protecting our back four when required and pressing Brighton effectively, forcing them into the occasional error, which at this level is imperative and helped stem their attacking threats. A couple of great saves aside from Martinez, he had very little to do.
"Mings the Merciless"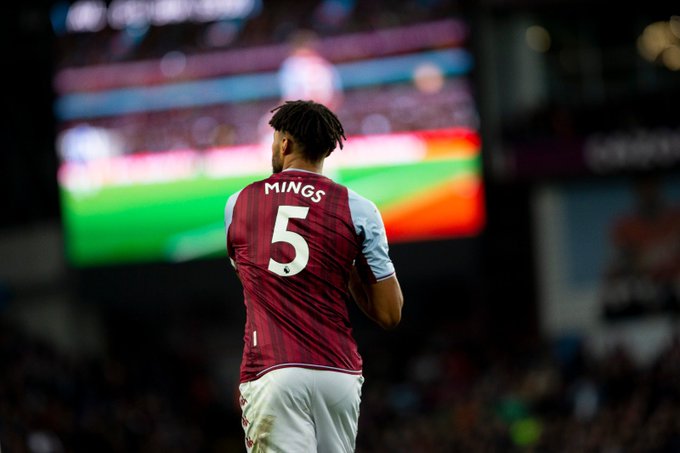 It was questioned whether Gerrard would continue to keep Mings as Captain. While he has said the situation will be reviewed as and when, if Mings continues to put in this kind of man of the match display, there is no doubt he will retain the captaincy. He was impeccable, I've never seen him win so many headers from corners. He even brought it down on his chest on a couple of occasions, which showed me how his confidence elevated as the match progressed.
It was only fitting he would then go on to get the second goal, which displayed his work ethic shown throughout the match. He sprinted to keep the ball in play and then was the first to react when Webster intercepted John Mcginn's cross. To show such instincts and hit it the first time with his weaker right foot, it was a great sight to see, especially from the Upper Holte End. From a player who has dropped to the bench only a few weeks ago, this is quite the turnaround. Let's hope standards are now maintained.
Nakamba is "Marvelous"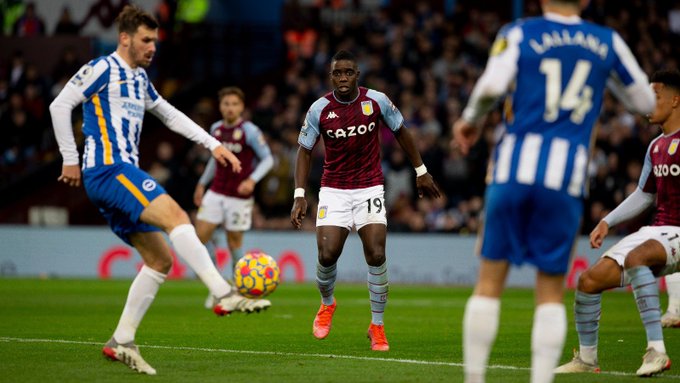 I was surprised to see Nakamba start as there were rumblings he came back from international duty injured. Either this was inaccurate or due to our mini injury crisis in midfield, we had no other option but to throw him in. Whatever the case may be, I'm glad he played because I thought this was one of his best performances in claret and blue.
Every time he received the ball he was always looking to play it forward and his pass completion was at an incredible 96 per cent. There have been times when I've been disconcerted when he would receive the ball in our final third, as he has a tendency to be dispossessed but he looked far more assured in this game. He also made some crucial interceptions, one of which sent us on our way to our first goal. Like Mings, let's hope he can grow and continue his consistency. Squad competition is paramount to us maintaining these standards and climbing up the table.
Referee irritation.
I feel I have to make a point about Anthony Taylor's refereeing. We may have had some other terrible referees this season but this display infuriated me the most. If it wasn't bad enough that Brighton was constantly breaking up momentum in the match by individual players randomly falling to the ground, countless infractions went unimpeded.
They should have had far more yellow cards distributed than they did. When Ollie Watkins made a run in the first half, which Bissouma halted with a completely nonsensical tackle from behind, Taylor deemed it a fair challenge. I was certain at this point, he was going to make it impossible for us to get something from the match. If it wasn't for our explosive spell in the last six minutes, it would have gone this way and Brighton's twelfth man would have been part of the reason.
Substitutes turn the game.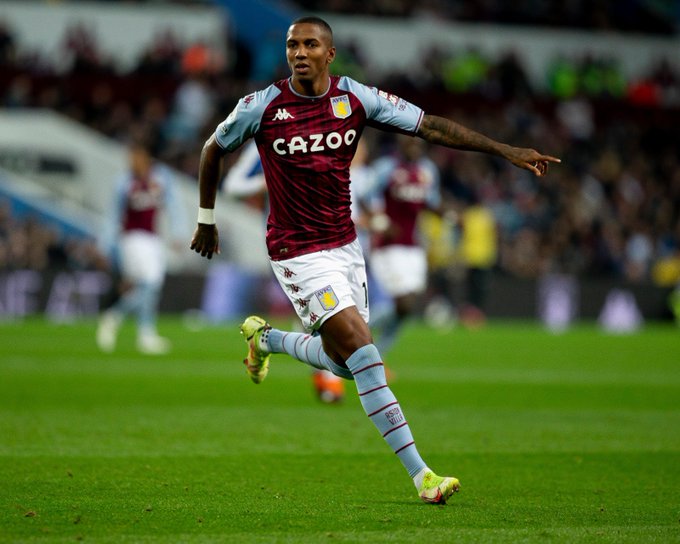 Similarly to the Everton game, the Brighton clash was also seemingly heading for a stalemate. On that occasion, it was Bailey who made the crucial impact to turn that one around. This time he, Young and El Ghazi all played their part. All three were involved with the first goal. Young took the ball from Nakamba's interception and showed quick feet to go past Moder. He drove the counterattack forward and then passed it to the advancing Watkins, who made a superb run with El Ghazi making a clever outside move to cause hesitation in the Brighton defence. As Bailey was on the right-wing potentially anticipating a pass from Watkins, that also created doubt with the opposition rearguard and both Villa wingers were essentially used as foils for Ollie to then put the ball in the top corner.
The crowd went wild and I admit, a pouring of emotion came out beyond my recognition. This was a touching moment where I knew a sixth defeat would not have been acceptable. What was heading for a draw suddenly turned into a comfortable victory. A great start to the Gerrard regime and we should all get on board for the ride!
Thanks to everyone for taking the time to read this piece. If you enjoyed it please leave a comment or message me on my twitter handle, @Villa4LifeAlex.
Until next time, this is Alex signing off, UTV!
---
PLAYER RATINGS
FAN REPORT | Hannah Gowen
---
UTV PODCAST | LATEST NEWS
Check out the latest news from the UTV Podcast camp.
Remember, this is a channel built by fans for the fans. It's a platform for anyone to come on and have their say – if it's joining us on a Fan Reaction show or getting involved in our written work like Fan Reports, Fan Stories, Player Focus and the popular Player Ratings or have your question answered on our Preview shows – it is open to all.
It's a super chilled platform, so drop us a message or use our contact page.
---
SPONSER UTVPODCAST
Interested in sponsoring UTV Podcast? Email us at upthevillapodcast@gmail.com
---
#Hergame Too is a campaign set up to raise awareness for the sexism that is prevalent in football, as well as supporting, empowering, and creating opportunities for females involved in the game. The #HerGameToo team are made up of twelve football fans that represent an array of teams across the country, including some that work in the industry who have experienced some sexism in their everyday work. They actively encourage people to speak out about their experiences, whether it be to #HerGameToo, friends or family, or the football clubs involved. We must acknowledge that football has come a long way from the issues that existed historically, however there is still a long way to go.
#HerGameToo are doing great work on understanding and removing misogyny in the men's game, and are continuing to develop their campaign to make it the most inclusive and accessible it can be. Elevating hard-hitting stories, data and new voices is helping to spread their message loud and clear.
If you would like to show your support for #HerGameToo, you can help by calling out any misogynistic comments you hear or see and give them a follow on any of their socials.
W: http://hergametoo.co.uk T: @HerGameToo I: @HerGameToo F: @HerGameToo
---
SOCIAL MEDIA
Facebook and Twitter readers, click the respective icon below to follow our utvpodcast social media accounts.
Subscribe to utvpodcast.co.uk to receive instant notifications on all podcast and blog releases.
---
UTV PODCAST | YOUTUBE
Help us grow and subscribe for free to our YouTube channel.
UTVPODCAST | SPOTIFY
Subscribe for free on Spotify
---
UTV PODCAST | MERCH
---
NEW | TikTok
HELLO TIKTOK!! Bit of fun! Drop us a follow…